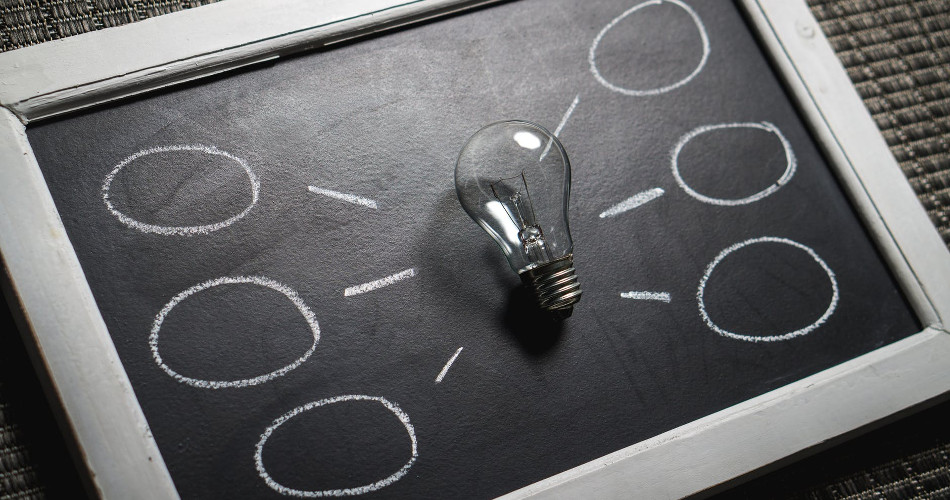 Some companies often do not realise the importance of having an effective and efficient marketing communication strategy implemented within their business processes. Businesses often tend to focus more time and efforts into ensuring that they have excellent products and/or services, however, success ultimately relies on the marketing communication strategy to inform and persuade customers about your brand, products and/or services.
A marketing communication strategy comprises of 3 aspects, and we will elaborate more on these later on:
Getting your message
Using the right tools or mediums - this will be the main focus of this study.
Knowing who your target market
We at iTouch have developed our services to provide you with the right communication tools/mediums that you can incorporate into your marketing communication strategy.
We will take a look at understanding what a marking communication strategy is, the important aspects to be considered therein, and the types of communication mediums that can be used.
Marketing Communication Strategy
Marketing communication is simply referred to as the strategy that is used by companies or individuals to reach a target market by the means of various types of communications - with the key objectives being to inform the target audience of your brand and convincing or reminding the target market to purchase or use your products and/or services. This can ultimately be defined as being the main goals that you would want to reach for your business with your marketing communication strategy.
The ability to be able to sell your products and/or services has a great impact on the growth of your business. This ties in with owning innovative strategies and comprehensively understanding the trends and changes that occur in consumer behavior - this can lead to successes in the sales of your company. This is where having an effective and efficient marketing communication strategy fits in.
According to Dmitry Dragilev (Criminally Prolific), there are three guiding principles that should be incorporated into a marketing communication strategy and they are as follows:
Brand Alignment - It is important to ensure that you integrate the constants of your business. This refers to the vision, mission and core values of your business and integrating it into your marketing communication strategy. This basically means that whatever marketing materials and communications you share with the public, you have to ensure that you follow the approved specific branding guidelines that are set out for your business.
Customer Alignment - This is key to brand growth as monitoring and anticipating changes in the needs of your customer is vital to obtaining in-depth understanding into the behaviour of your customers. This enables you to be where you customers already are. If you are targeting customers based on age groups, it is important to understand the modes of communication that they would prefer. For example, advertising on social media platforms like Instagram or Facebook, could be to target younger millennials.
Budget Alignment - Not all businesses would have the same budgets set towards their marketing communication strategies. This means that companies would end up choosing different marketing channels not only based on their marketing communication needs but also the budget that is available.
Apart from these three guiding principles to be taken into consideration when creating your marketing communication strategy, there are three important aspects that also need to be considered when creating the basis of your strategy which is ultimately the process by which you will implement your marketing communication strategy. Let's take a look at these aspects:
1. Express Your Message
This refers to what you will be saying within the marketing message that you will be sharing with your customers and potential customers and the way you would be doing this (i.e. the "angle"). The elements to remember here is the message and the how as they are crucial to your marketing communication plan as it can have an impact on how, where, and to whom you market your business.
The message needs to be persuasive in the sense that it is able to portray a profound understanding of your products and/or services, your target market, as well as your brand values.
The how refers to the approach you will take within your message. This differs between each company as it can be said as being unique to your marketing "style". However, this can ultimately comprise of defining your company, the products and/or services being offered, the target group/s, what problems your products and/or services can solve, and how it can solve it.
2. The Mediums Used
When you want to express your message, you can do so using various different types of mediums. Traditional marketing mediums or platforms include print, radio, television, direct mail and telephone. Online mediums include email, social media, pay-per-click marketing, search engine marketing, and mobile marketing.
Mobile marketing has proven growth in popularity in a wide list of countries, including South Africa. According to Effective Measure's report, of 40 128 380 local unique browsers, 74% in December 2017 were from mobile devices. This is up by 7% since November 2017. These are moving numbers given how popular mobile usage has become, as it is used in every spare micro-moment available.
This ultimately makes mobile marketing a great tool to implement within a marketing communication strategy as these statistics will only increase, impacted by the ever-expanding concepts created in tech.
However, it has to be said that mobile marketing is not the only popular medium around. Other online mediums such as email and social media marketing are great mediums that can be included in a marketing communication strategy.
3. Your Target Market
It is important to understand your target audience before creating a strategic communications plan. Any marketing communications plan has to be formulated for a specific group of targeted customers as it provides you with the opportunity to clearly define the needs and characteristics of your target audience. The simplest way to do this is to study your existing customers through surveys, interviews, polls, etc. This enables you to identify the common needs of your customers, as well as insights into the reasoning behind their purchasing of your products and/or services.
Gaining consumer insights are fundamental when creating highly targeted marketing messages that accurately relates to the business profile.
Having an Effective Strategy
A marketing communication strategy is fundamental if the goal for your business is to generate profits, as it enables you to get the attention of consumers and "invites" consumers to reach out. It has been stated that without a strong marketing communication strategy, steady sales would rarely happen. To have a strong strategy in place, you firstly need to ensure that are you able to correctly target the right consumer groups by understanding the needs of the customers and how you can satisfy that need.
Fast track to owning a good marketing communication - what will make it strong? I believe that making use of the right tools can make your strategy even stronger than you would think. We all know that using advertising, promotions, public relations and direct sales have been enabling businesses to create a good marketing communication strategy. This has not become irrelevant with the advancement in technology. However, the advancement in technology has created various tools and mediums by which businesses can reach their target markets more dynamically. Consumers have become increasingly dependent on technological tools and mediums that is only makes sense that businesses adopt the same approach.
Technological tools are known for simplifying everything within the lives of individuals and businesses alike. When focusing on why technology simplifies the processes for businesses, it comes down to businesses using the right tools that are able to provide solutions within their businesses processes. When considering messaging tools and mediums and having a strong marketing communication strategy, it has been known for being able to increase the strength of the strategy.
Further below, we will focus on discussing and identifying the benefits that comes with using a mobile marketing approach within your marketing communication strategy.
A Solution for Improved Marketing Communication
Having advertising and promotion strategies aids in helping you reach your target group and potential customers by informing them about your business and its products and/or services. However, it ultimately also depends on using the right tools when doing so. This is where using messaging tools as a solution comes in.
When using messaging tools and mediums in the marketing communication strategy, you are able to gain access to a wide range of benefits and advantages. This not only refers to an increase in sales and profits, but also the following:
Customer Retention / Loyalty
Brand Awareness
Competitive Advantage
Cultivating Goodwill
Attracting Talent
Informing Investment Community
Choosing the Right Tools / Mediums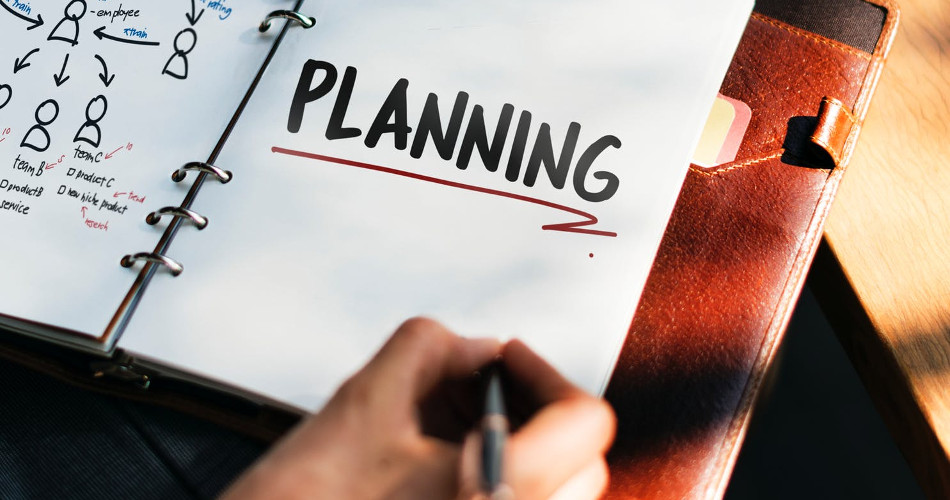 Choosing the right tools and mediums fall in-line with the three important aspects mentioned earlier in this study - your message, the mediums used, and your target market. Let's consider this example when wanting to choose the right medium:
Your message is to inform your customers about a one-day only sale happening in your retail business. A way to do this would be with instantaneous communication, such as a text message.
Considering Mobile Marketing
As listed previously (2. The Mediums Used), mobile marketing has proven to provide great benefits and advantages to businesses who opt to use this approach within their marketing communication strategies. There are various types of mobile marketing mediums that can be used, and it is important to note that you do not have to stick to using only one of these mediums within your marketing communications strategy.
Types of Mobile Marketing
When looking at mobile marketing as a medium to incorporate into your strategy, you can look at using tools such as SMS, Email, USSD, and MEMS to get your message across. We can see clear growth spurts that comes with the use of these tools as there are various statistical reports available that showcases the growth of these tools. We will take a look at these a bit later on. Let's take a look at the different mobile marketing mediums that can be used within your marketing communication strategy.
1. SMS Marketing
SMS Marketing campaigns enable you to engage with your customers via text. It can also prompt customers to text a keyword to a short code to receive a benefit. It is fast and easy to create as it requires no creative other than an initial campaign to get your customers' numbers with the use of a 160-character message.
2. Email Marketing
An email marketing campaign is a commercial message that you can send to communicate with your current database of customers as well as potential customers. Email campaigns enable you to insert creative aspects therein.
3. Mobile Display Advertising
Mobile display advertising refers to the advertising with the use of mobile media, such as search, mobile apps, social networks, and mobile publisher sites. Mobile display advertising relies on use of elements such as images, audio and video and are not text-based.
4. Mobile Optimised Websites
Mobile optimised websites have become increasingly popular and more demanding with the continuous advancements in technology. It refers to designing a website in such a way that is can accessible to users via a mobile device. This includes taking into consideration aspects such as ensuring that the website is visible on a mobile device. Mobile optimised websites supports the focus on the customers buying opportunity.
5. Mobile Apps
A mobile app is an application software that designed developed to run on a mobile device, which operate to provide users with similar access/services that are available on a PC.
6. Mobile Coupons
A targeted promotion that can be sent directly to customers, typically through email messages that are often redeemed at point of purchase.
7. Multichannel Embedded Messaging (MEMS)
A rich-media messaging solution that enables you to interact with your client's through the creation of campaign specific mobisites. MEMS enables you to use either push or pull messaging to communicate with your customers.
This is only but a few of the mediums that are available and the list can get quite big. However, it all comes down to know which mediums your customers would prefer and which would best suit your marketing communication strategy.
How We Have Helped Our Clients
We like to look at the bigger picture when it comes to assisting our clients with finding the right solution to a problem which they may be facing. This is true as in this case study, we have dived into looking at marketing communication from the angle of not only wanting to promote the benefits of considering the concept of mobile marketing, but other solutions that would be the best fit for your business. However, I do feel that SMS marketing would never fail to amaze you when the statistical responsiveness that comes from it.
Having said that, we at iTouch continuously strives to provide our clients and potential clients in finding the right solution to a problem being faced. Whether you are unsure as to which service to use and how it can benefit your business, we aim to always be honest in how we respond. Be it by simply providing you sound advice or providing you with options that can enable you to gain a solution.
How iTouch Can Help You
iTouch offers a wide range of messaging solutions, each with their own unique list of benefits for your business communication needs and the accomplishments of your strategic goals.
We offer a range of messaging services, categorised for your convenience:
Bulk Messaging
Bulk messaging is an ideal medium for companies with large consumer databases and the desire to maintain an interactive relationship, for customer retention and business growth.
1. Bulk SMS
Create and send purposeful SMS Campaign messages to your client database. Campaigns can be scheduled as needed (subject to the WASPA Code of Conduct for sending times), with comprehensive reporting available. Find out more.
2. Bulk MEMS
Multi-channel Embedded Message Service (MEMS) is a rich media messaging solution that enables you to interact with your client's through the creation of campaign specific mobisites. MEMS enables you to use either push or pull messaging to communicate with your customer database. Find out more.
3. Bulk MMS
MMS is a multi-media service message that can be an audio or video clip sent to the database of customer mobile numbers at a specific time. An advantage of using this platform is that unlike SMS and MEMS, the MMS does not queue if the person's phone is off or without airtime. Find out more.
4. Bulk Email
With a customizable mass email service, you can create and send email campaigns to multi-recipients. The email campaign can display wording, pictures and links to multi-media and recipients can respond immediately to the sender. Find out more.
5. USSD
The USSD information text is a service that can be made available on any mobile device that houses a sim card. USSD allows customers to receive messaging and respond in real time. Find out more.
6. Short Codes
A short-code is a dedicated short number that is usually 5 digits in length and can be used for a service, product or company that customers can access for information and services. Every company should have their own dedicated short-code number so that their customers can reach them 24/7 and interact with your company. Find out more.
Exclusive Messaging Solutions
We provide several complete SMS and Multimedia campaign solutions and integration options to suit your business, coupled with unparalleled support and SLA's (service level agreements).
1. Campaign Manager
The Campaign Manager enables you to run four different types of SMS marketing campaigns; namely broadcasts, polls, sweepstakes and coupons. This is all with the use of a web-based application, which enables you to manage and control your mobile marketing campaigns. Find out more.
2. IOT Messaging
Use our Internet of Things protocol to create customizable real time messaging between devices or between a device and clients. Find out more.
3. Campaign Factory
Easy to use multimedia messaging solution, Campaign Factory gives your in-house team the capability to instantly create rich-media campaigns using your own advertising material that our platform will automatically render for all internet-enabled phones. Find out more.
4. mGate
The mGate business messaging gateway provides enterprise clients with full SMS messaging, push notifications and email capabilities, including 2-way messaging, mobile number validity lookups and full in-depth reporting and statistics. Find out more.
Voice
As a vendor of bulk messaging we supply a range messaging solutions to cater to various markets and clients. While also helping maintain and improve database health and ROI.
1. Text-2-Speech
Deliver a voice message to your customers to any fixed or mobile phone in the world. With the use of a simple and automated messaging system, you can get in touch with a large number of customers and deliver a pre-recorded, or a text-converted voice message, directly to your audience. Find out more.
2. Number Context
An up to date database will save you money and will also help you maintain the integrity of all communication to your customers. iTouch will scrub your database so that only numbers still in use are retained. iTouch allows you to manage all communications with an active database so you can segregate according to wants and interests. Find out more.
Omni-channel Platform
The iTouch Omni-channel platform has been developed to provide effective messaging solutions. The Omni-channel concept enables you the power of an array of communication solutions on one platform.
With the iTouch Omni-channel Platform, you can gain access to SMS, Email, AVM, Social Media, comprehensive reporting, and more. To find out more about the iTouch Omni-channel platform, have a look at the iTouch Omni-channel brochure.
Contact Us
iTouch offers a wide range of communication solutions - simple, easy and efficient. If you want to know more about how you can improve your customer service strategy or in finding the right communication tools for your business, feel free contact us here.
Recommended Reading
If you found this case study interesting then you may want to dive into previous case studies we've produced.