In a perfect world, all cellular networks would offer their customers unlimited time to use their data. Data is not fresh produce and doesn't have a shelf life so why should it expire? If only to benefit the networks and keep using on a regular purchase cycle. When your plan includes "unlimited data," it means you won't have worry about losing your unused data by the end of each month and while ICASA is still working towards this goal; one virtual mobile network has made this dream a reality.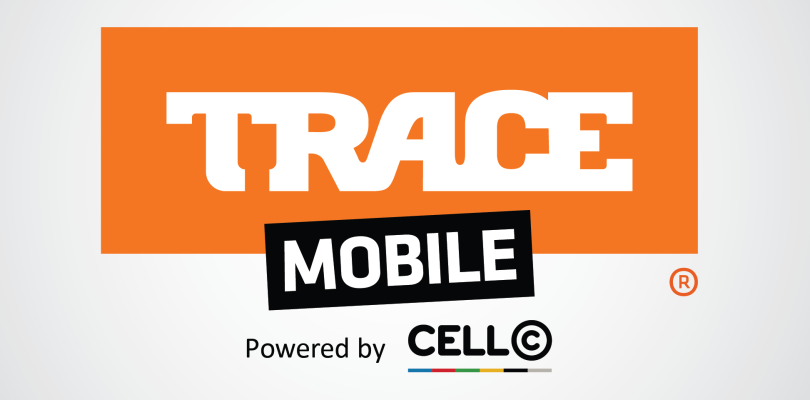 Trace mobile is powered by Cell C
What is Trace Mobile?
The Trace Mobile network is mainly aimed at the 16-35-year-old South African audience," said a company spokesperson.
The standout feature is its never-expiring mobile data and comes soon after ICASA announced new regulations which force South Africa mobile operators to allow users to roll over their unused mobile data. Trace Mobile will offer prepaid packages with a "distinctive proposition", including mobile data that never expires, music services, and lifestyle rewards.
Its music and entertainment offering includes eight live TV music channels, 30 digital radio channels, movies, series, concerts, and documentaries, said the company.
TRACE Mobile is the first and only pre-paid mobile service in South Africa that offers unlimited music streaming service, free Facebook (via internet.org), free WhatsApp, free news and gossip. Trace Mobile is a fully-fledged mobile virtual network operator (MVNO) in South Africa.
What is an MVNO?
A mobile virtual network operator (MVNO), the virtual network operator (VNO), or mobile other licensed operator (MOLO), is a wireless communications services provider that does not own the wireless network infrastructure over which it provides services to its customers.
It uses the mobile network infrastructure provided by a mobile network operator like Cell C but offers its own products and services, including billing and fulfilment on top of that network. So an MVNO does everything a mobile operator does, except running a network. Hence it is a "virtual" mobile network operator.
How the partnership works
Cell C is currently the only mobile network operator in South Africa, who has opened their network to an MVNO partner. They provide all the necessary support, expertise, infrastructure and platforms to allow MVNOs to operate.
As a Cell C MVNO partner, you own and manage the customer through targeted mobile product and service offerings under your brand that is tailored to your customers, based on your customer insights. Making it more flexible to allow these MVNO's to go after a specific niche or an unserviced market.
Cell C's MVNO initiative allows partners to
You own the customer
Services are offered under your brand
You design and decide the tariffs
Customer relation is managed by you
You are in charge of marketing, distribution, customer insights and the customer relationship
While, Cell C is in charge of the technical fulfilment, which can range from fully hosting the MVNO on our network
Trace mobile costs
Trace Mobile said users will also be able to transfer airtime to other Trace Mobile subscribers.
Trace Mobile SIMs are available at retailers for R5.00, and data bundles can be purchased at the following prices:
10MB – R6.50
20MB – R10.00
50MB – R20.00
100MB – R29.00
300MB – R60.00
500MB – R100.00
1GB – R160.00
Trace Mobile's voice and other rates are priced as follows:
Voice calls to local networks – R1.20 per min
Local SMS – R0.60
International SMS – R2.00
Out-of-bundle rate – R0.99 per MB
The goal for Trace Mobile
Trace Mobile is set to compete with Vodacom, MTN, Cell C and Telkom. They are also promising that Trace Mobile subscribers will also have access to discount vouchers from partners such as Edgars, Edgars Active, CNA, Red Square, Shesha and free entry to clubs for VIP experiences.
This platform aims to provide entertainment for on-the-go to young South Africans. It also includes a socializing platform called TRACE Friends, free airtime on every recharge.
The future
The launch of TRACE Mobile is a giant step to further strengthen our 'intimate' relationship with millions of South Africans and continue to lower the barrier to entry for online services and drive further growth in the mobile space. With such aims in mind, Trace Mobile could be next big thing in South Africa and capture not only the attention and loyalty of young South Africa if they deliver on their goals.
Developments like these only serve to show the importance of mobile marketing and mCommerce and how businesses need to start adding mobile marketing services into their marketing mix sooner rather than later.
Contact us
If you want to know more about mobile marketing services and how it can be applied to your business, then feel free to contact us
Sources: