Why security matters
Cybersecurity is a big concern globally for business and governments alike. It is imperative for any entity that deals with personal information must have protocols and systems in place to defend themselves against cyber threats and attacks.
Cyber attackers are almost always attempting to discover weaknesses within the systems and/or applications that hold confidential consumer information and this is a major concern for organisations that hold this confidential information in their databases.
Among this information are customers contact details. Cyber attackers attempt to use customer contact information to perform fraudulent activities and with this, SMS marketing communications performed by banks to the customers can be at risk of cyber-attacks if the appropriate security measures are not in place.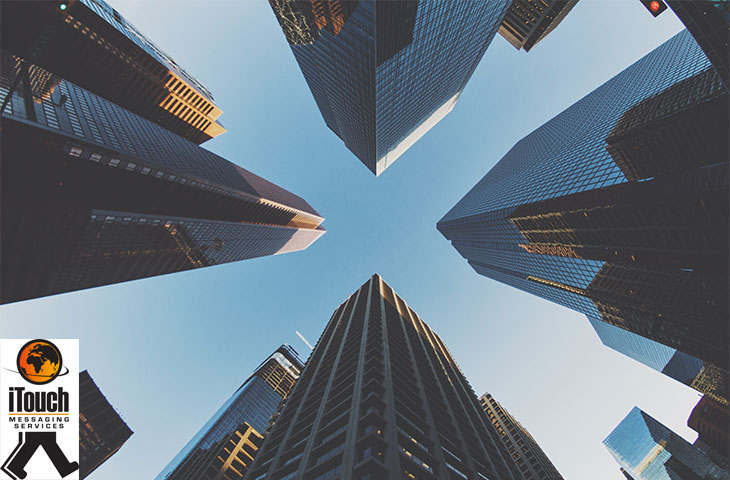 How bulk messaging provides a safe and secure platform for banks to communicate
Banking and cybersecurity
A large number of transacting takes place online. Banks offer increased ease of access and convenience to customers because of digitisation; however, this has also opened the door to increased online security risks.
Cyber attacks can come from numerous quarters and can include banking insiders, various levels of thieves or syndicates, people with political agendas and other third parties. Cyber-attacks can take on many forms—most commonly the attackers are seeking to acquire capital as well as confidential data and sensitive information.
SMS messaging solutions for banks
Mobile banking was first launched in 1999 by the European company called PayBox (supported financially by Deutsche Bank). SMS communications within the financial services institutions, including banks, have seen a growth from an estimated 50 million transactions in 2000 to more than 1.6 trillion in 2015 and growing. The ability to securely and cost-effectively communicate with as many of their customers as possible is critical.
Benefits to banks
Mass communications – banks are able to communicate with a large number of customers with the use of one communication channel. SMS communications can be said to be a universal form of mass communications.
Customer loyalty – with the use of SMS communications, banks are able to gain customer loyalty as customers today have become dependent on the information communicated by banks regarding the services provided to the customers. Customers appreciate the text notifications that are received from their banks.
ROI – with SMS marketing communications being relatively cheap, fast and easy to implement when compared to other marketing mediums that are available today; this includes emails as well as physical mails.
Benefits to Customers
24/7 notifications and alerts – customers are able to gain notifications on all service actions performed. Be it transactional notifications, account activity notifications or just alerts on whether a specific banking service may undergo maintenance and will be down for a specified period.
Reminders – customers obtain real convenience through being able to receive reminders from their banks, such as payment reminders.
Fraud prevention – banking customers are able to receive alerts from their banks regarding any fraudulent, irregularity activities to their accounts in real time.
Client Need
The iTouch banking client required a platform that would be able to meet the following criteria:
Ensuring that SMS message replies are matched correctly to the originally submitted SMS message.
Managers are able to view of all users' activities.
The system must be able to send out a message in a stagger fashion calculated per batch.
The ability to upload opt-out lists.
The platform should enforce strict security protocols in ensuring confidentiality and integrity. Moreover, the platform should stand strong to shield against cyber threats and attacks.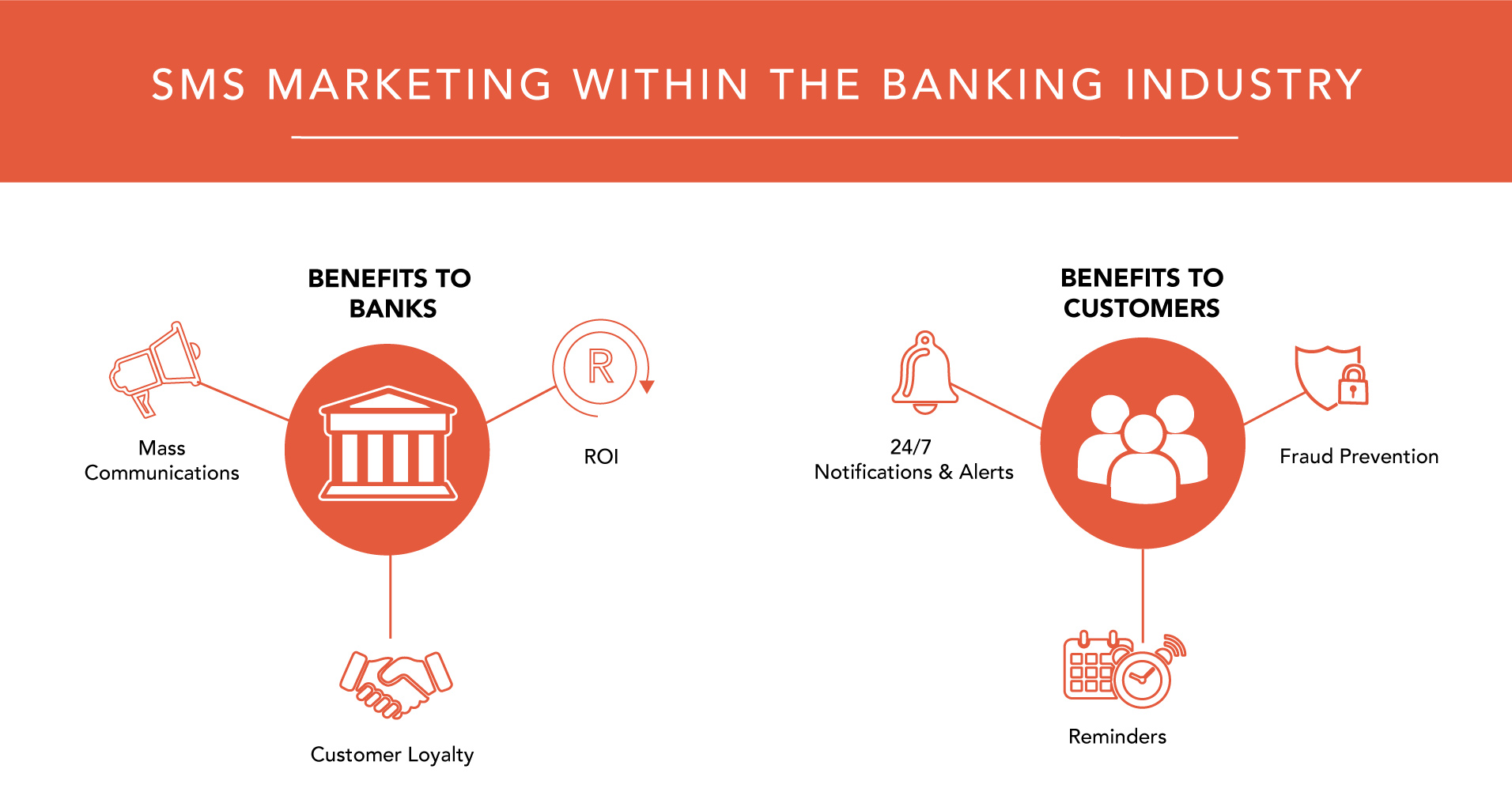 How iTouch provides safe and secure bulk communication services.
The Client Spoke and iTouch Listened
iTouch Messaging Services undertook the project of developing an SMS platform customized for the bank and its footprint in the rest of Africa. iTouch Messaging Services was able to analyze and assess various cyber security related factors in order to ensure that the platform is secure.
What does the platform provide?
The platform enables the banking client to manage and have complete control of their various SMS marketing communications internally.
The platform specifications in a nutshell
The platform provides the following key functionalities:
Dashboard - To view various SMS marketing performance measurements, which includes summarized delivery statuses and pending and scheduled messages.
Campaign Management – By enabling the banking client to manage their SMS marketing communications across the various divisions within the different applicable regions. This provides the banking client with effective and efficient capabilities to in managing various campaigns.
Load Management – The platform enables the banking client to easily upload different batches of files for sending. The platform is able to read these files which contains the lists of contacts numbers and the desired SMS text message to be sent.
Real-Time Reporting – The reporting enables the client to easily analyze the efficacy of their SMS marketing communications with the use of detailed reports based on inbound messages (2-way messaging) and outbound messages.
Opt-outs – The platform enables users to easily manages SMS marketing opt-out list in order to ensure that communications are not sent to recipients who do not wish to receive further communications for a specific SMS marketing campaign(s).
User Management – The client is able to manage the various internal users on the platform within the various divisions; user creation, access rights (based on the type of user) and viewing all users audit trail (either individually or by division).
And thus, iTouch succeeds in solution delivery
The platform was successfully launched and implemented to be utilized by the banking client. The platform exceeds the initial requirements of the banking client and continues to enable the client to be able to efficiently and effectively manage their SMS marketing communications.
Global Security Standards
The services provided by iTouch are completely dependent on technological infrastructure making it crucial to consistently ensure that effective cybersecurity measures are in place in order to protect networks, programs and data from unauthorized access.
With the development of the platform for the banking client, iTouch was active in outlining the anti-fraud framework that incorporates the provisioning of the SMS service provided.
iTouch ensured that effective security measures were taken during the development of the SMS communication platform in order to ensure that the application and all data on the application are secure from any attacks.
"Be assured that data security is primary and we comply to the highest standards as required, in particular, by the banking world. Which is why iTouch has become the specialist and partner of choice to many in the banking sector, both locally and abroad."

Waheed Adam: Executive Chairman
Contact us
If you want to know more about bulk SMS and how it can improve your business, then feel free contact us here.
Sources
Clockwork & Tatango, Tatango, and TowerGroup.