George Floyd's words have reverberated across the world. His death has triggered millions to respond and protest against police brutality, lack of police accountability and systemic racism. Many are now speaking up against the injustice done to people of colour and the violation of their rights. As these unexpected events unfold, due to the tragic death of George Floyd, iTouch is taken down memory lane, remembering not only the unjust done within South Africa but the battle fought by late Feroza Adam, who was an activist for change from an unjust apartheid state to be a democratic country.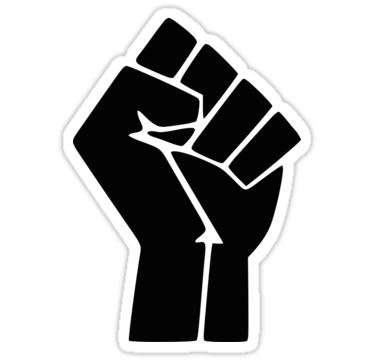 Who was George Floyd?
George Floyd was a 47-year-old African American man who tragically died on May 25th 2020. He was known as an avid sports fan and sadly leaves behind 5 children. In 2009, George was imprisoned after being convicted for armed robbery and home invasion, after charges against him. In 2013 he was out on parole and returned to Houston, making positive changes to his life by supporting his community as a leader and a mentor. Video recordings from bystanders and securities cameras captured the gruesome last moments of police officers pinning down Mr Floyd, who was also handcuffed to the ground for up to nearly 8 minutes. The police officer, Chauvin, forcefully kept his knee on Floyd's head and neck, despite hearing him continuously state that he couldn't breathe.
The medical examiner's office lists Floyd's cause of death as cardiopulmonary arrest, meaning that Floyd's heart failed. The cause of death was later listed as Homicide. Chauvin, the officer who held Floyd down, had his third-degree murder charge upgraded to second-degree murder and also faces a second-degree manslaughter charge. The three other officers present when Floyd was killed; now face charges of aiding and abetting second-degree murder and manslaughter. All four have been fired from the Minneapolis police force.
Floyd represents many who have suffered
Sadly, this kind of tragedy has become a recurring tale for many people of colour. Tragedies such as Breonna Taylor, a 26-year-old aspiring nurse, working as an EMT in Louisville, who on March 13 2020, was killed in her apartment, shot at least eight times by Louisville police officers who officials have said were executing a drug warrant, according to a lawsuit filed by the family, accusing officers of wrongful death, excessive force and gross negligence.
With South Africa experiencing similar tragedies, such as Collins Khosa, died, allegedly at the hands of soldiers in Alexandra during the early part of the lockdown, after the military reportedly found that Khosa had not died from injuries he allegedly sustained during a beating at the hands of soldiers. The High Court in Pretoria ruled that the soldiers; be suspended and the army produces a report into the matter. Additionally, since the lockdown began, 11 South Africans have reportedly died as a result of actions by police or defence force members.
How Floyd's story became a catalyst for social justice
George Floyd's six-year-old daughter, Gianna, was captured on the shoulders of the former NBA player, Stephen Jackson, saying
"Daddy Changed The World"
Indeed she was right on her statement, as her father's death has fuelled the protests in the United States of America and across the world. It is understood that George's plight reflected the burden of being black in America and now millions wish to speak up and be heard in the fight for justice. Americans also state, these disparities don't just hurt the black community, but the entire economy. Millions across the world supporting the action of "Black Lives Matter", some even sharing their own testimonies on their experiences where their rights were violated by police forces. On Wednesday 3rd June 2020, South Africans protested outside parliament in Cape Town in solidarity with US protestors condemning racial injustice following the killing of George Floyd in Minneapolis.
Remembering Feroza Adam
As the United States of America is taken down memory lane where they once fought the battle for Civil Rights for Black Americans, as in the mid-1950s when mass protest movements occurred against racial segregation and discrimination in the fight against the unjust of African Slavery. iTouch too reminisces on the struggle they faced during the Apartheid in 1948 to 1994. Also remembering an inspiring activist Feroza Adam who devoted her life as an activist for change from an unjust Apartheid State to a Democratic Country.
We, as iTouch do not support any form of unjust against any nation and of any race. We believe in equality and fair justice, reflecting on our own experiences with South Africa's struggle during the Apartheid.
"What counts in life is not the mere fact that we have lived. It is what difference we have made to the lives of others that will determine the significance of the life we lead."

- Nelson Mandela, May 2002
It is no doubt that as George Floyd has changed the world, but so has many legends before him. We should remember to honour and respect every life, no matter their race or class as equality is meant for all.
Additional Sources