Many view their mobile device as an extension of themselves because it connects them to everything. So much so, that a number of marketers have already begun to shift their efforts to include mobile as they understand this group will be the "tastemakers and trendsetters" for the future of nearly all marketing communications.
This is where the technology of Rich Messaging finds its spotlight. So let's delve into why Rich Messaging is an exciting technology, and the resources it brings to both businesses and consumers.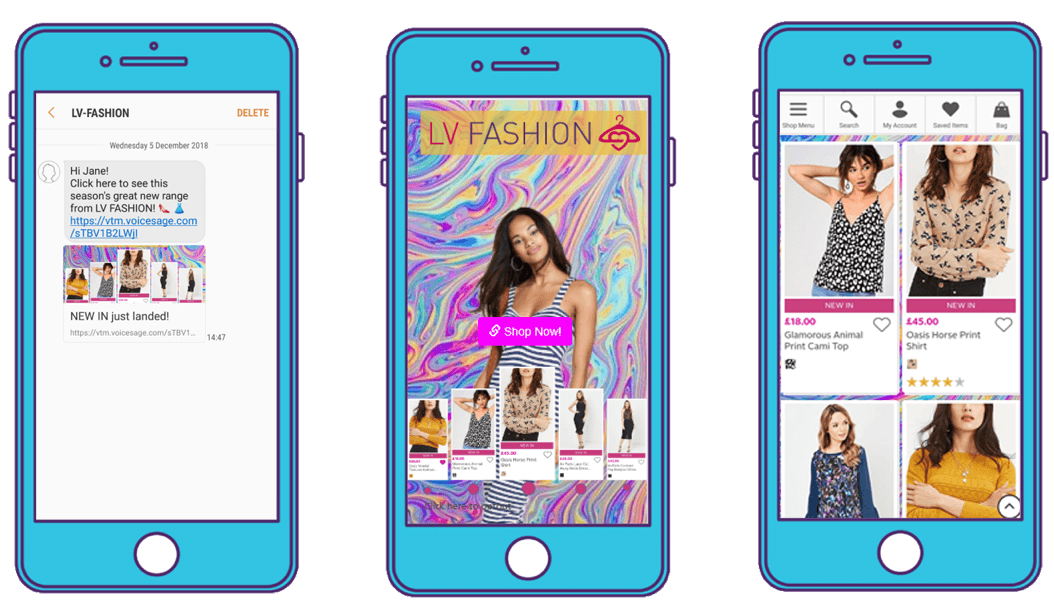 OpenMarket
What is Rich Messaging?
Rich messaging is a communication protocol between mobile-telephone carriers and between phone and carrier, aiming at replacing SMS messages with a text-message system that is richer, provides phonebook polling (for service discovery), and transmit in-call multimedia. – BBC News
This means that businesses now have the capacity to:
Capture new customers
Service customers directly via text, chat, or social media messaging, and
Interact with customers in real-time
Rich messaging technology allows all of this to occur within the messaging conversation; supported by rich media and features which elevate the messaging experience.
But First, The Stats!
In today's fast-paced, technologically driven landscape, it is key to develop communication channels which are convenient for your customers and facilitates high-speed conversations. Consumers in the modern era are incredibly busy, tech-savvy, and have a massive amount of information at their fingertips. So, instead of reproducing the wheel by sending the same kinds of messages to mobile devices, we should get a little smarter about how we are direct marketing.
For example, the classic marketing technique is found through email marketing, with an average open rate for email subscriptions being 19.7%. This can be very limiting in terms of reach, particularly because many would rather use their mobile phones and search for a favourite retailer's deal through other means (website, third-party deal sites, social media, etc.) than shifting through a multitude of emails to do so.
"Typically, it takes 6.4 hours — sometimes a whole day — for subscribers to check an email. Text messages, on the other hand, boast a 90% open rate within the first 3 minutes." - Cezar Kolodziej
With these kinds of open rates in messaging consistently high, it is no wonder that Rich messaging is the next evolution of text messaging, otherwise known as short messaging service (SMS). As well as Business messaging quickly gaining a foothold and favour as the preferred way to contact companies vs placing phone calls.
The next evolution of SMS/text messaging is Rich Messaging
Quiq notes that Google and Apple are investing massive resources to convince carriers to adopt the rich messaging protocol. To strengthen the relationship with consumers, businesses are now utilizing technology that increases meaningful conversation and decreases the inefficiencies of traditional communication methods, like email and phone calls.
Rich Messaging is not one of the messaging chat apps like WhatsApp or WeChat. Rich messaging or RCS rich communications is the next stage in text messaging technology that comes with features like read-receipts, group chat, image sharing, video calls, and a never-ending supply of GIFs, emoticons, and animated features.
Why the Red Carpet?
It has been found that engaging with consumers in more meaningful ways is one of the secrets to driving sales and repeat purchases. RCS business messaging provides a great way for businesses to interact with customers in a convenient and interactive way
Now, businesses of all sizes can utilize rich messaging to create a more holistic conversation with their customers across multiple networks, from any device. This decreases the cost of managing so many different technologies and platforms and opens up a lot of opportunities for businesses to
Improve their brand image
Optimize their customer service
Increase customer satisfaction
Gain deeper insights into the pain points of their consumers.
Gives companies the ability to gain real-time insights into conversation analytics
As well as reports on link-click rates and other interaction metrics.
Due to the many incidences of customer data being misused, or even stolen, many people are fearful of traditional SMS/text security. However, Rich messaging ensures that messages are sent from verified businesses or organisations, adding the level of safety needed. This demonstrates that rich messaging has the benefits of higher open and redemption rates, mobile device penetration and reduce spam potential for any brand who uses.
Final Thoughts
The future is coming and businesses across every industry need to join this messaging evolution in to remain relevant to consumers. There is significant data that shows traditional customer communication channels, like phone, email, and web chat, have already fallen to the bottom of the preference list. Companies must have the right plan and platform in place that allows them to react to the current change in customer preferences, as well as the future changes rich messaging offers.
The possibilities and opportunities for implementing rich messaging into current marketing and customer experience initiatives have never been better. So join this messaging evolution and reap the benefits. If you are interested in using our Rich Media Products, click here or email us at priority@itouch.co.za and we will assist you immediately.
Sources