Business-to-consumer engagement has become more accessible, robust, and efficient due to voice calls, text messages and chatbots. With this increase in communications and engagement, many have lost billions each year as a result of fraud through spam, scams and spoofs, legitimate businesses must protect their revenue, reputation and relationships.
If one looks particularly at SMS fraud, it can have a detrimental impact on mobile users. For example, hackers and scammers are able to send messages, which look like legitimate texts and persuade people to give out their personal information.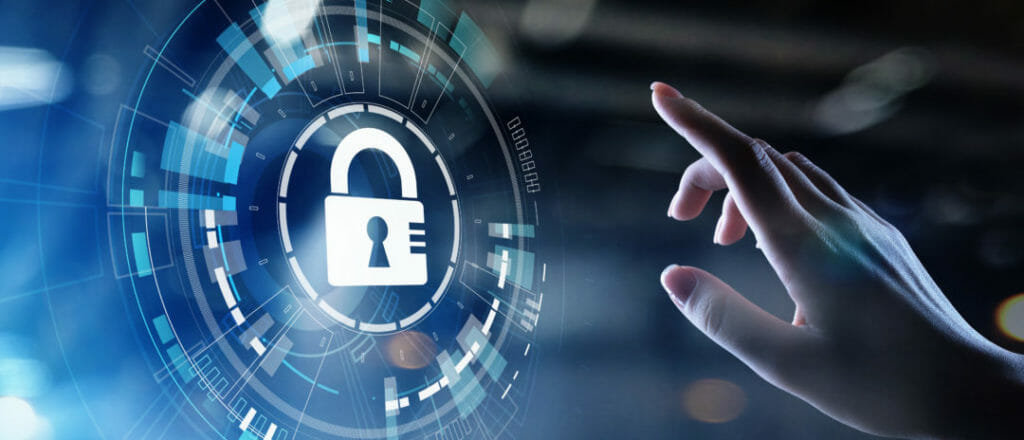 InformationAge
Before we delve into how RCS is securing the messaging experience, let's look at types of SMS fraud.
Spam
We all classify spam as annoying and harmless, as it serves no other purpose than to advertise a product or service few people want. However, hackers can use spam messages to convince people to hand over their personal data.
For example, a recipient might be asked to reply with his or her name, address or, worse, bank details, in order to receive a prize. Another example would be a text message that contains a web link that redirects the recipient to a page where he or she enters personal information in exchange for a service.
Grey Routes
Cequens recently wrote about how marketers are allowed to send bulk text messages via grey routes for a fraction of the cost, usually via P2P channels. This delivery method is problematic as it can unsafe and reveal personal information to the wrong people. This is because messages move through private networks that lack security. As a result, fraud can occur.
SIM Farms
Like grey routes, SIM farms allow businesses to send low-cost marketing messages to customers. They are also, according to research, the second-costliest type of SMS fraud. This is because, like grey routes, they utilize unsecured delivery methods and could expose personal information to fraudsters.
SMS Phishing
Phishing is generally associated with emails; however, research shows that 48% of phishing attacks occur on mobile devices. SMS phishing is a social engineering technique where the sender of a message pretends to be someone that the recipient knows, i.e. someone in authority, like a bank or employer. Using this sense of trust, the sender will exchange texts with the recipient and then ask him or her to send personal information such as passwords or bank details.
SIM Swap Fraud
SIM swap fraud exploits two-factor authentication -- where a user of a particular online service needs to confirm his or her identity via text. Hackers will port the user's phone number to another SIM and intercept any passwords and personal information sent via SMS.
SMS Roaming Concept
Fraudsters can now intrude someone's text messages if he or she connects to a network in a foreign country through a process called "roaming." Which incepts the user connecting to the intended operator in the visited location and allows organized criminals to steal personal data.
SMS Originator Spoofing
This type of fraud occurs when someone takes on a new identity and tricks a phone user into thinking that a text message is legitimate. For example, from a trusted friend or family member.
Securing the Messaging Experience
Joanne Lacey (COO, of Mobile Ecosystem) can be quoted saying,
No communication channel is exempt from the attacks of fraudsters, none can claim to be a 100% 'secure channel'. However, proactive and consistent vigilance can make the difference and that's what MEF members want to see happen in South Africa.
This is why, during recent webinars held by MEF, the theme of trust was discussed in most of MEF Connects Rich Communication sessions. They believe that as Rich Communication Services (RCS) continues to offer more and better ways for customers to engage, it can also open the door to unscrupulous behaviour – fraudsters masquerading as brands. This threat is why the industry is coming together to build RCS with the security in place to keep consumers protected.
Dario Betti – MEF CEO, surmises two key themes for brands regarding RCS, to keep in mind:
RCS is trusted. It has the benefit of being architected, right from the start, with security in mind. Further, at a time when customers are texting and messaging more than ever with brands, there is plenty of opportunities for brands to innovate and differentiate in both customer care and customer engagement. As far as to use cases, the only true limit is one's imagination.

RCS lets consumers see protection in action with the "verified" check mark. Verified brands can receive a check mark, so a customer knows they're now dealing with a legitimate entity.
Final Thoughts
The future is coming and businesses across every industry need to join this messaging evolution in to remain relevant to consumers. Companies must have the right plan and platform in place that allows them to react to the current change in customer preferences, as well as the future changes rich messaging offers. With RCS providing crucial security measures that not only consumers but brands require, rich messaging can only improve the messaging experience.
The possibilities and opportunities for implementing rich messaging into current marketing and customer experience initiatives have never been better. So join this messaging evolution and reap the benefits. If you are interested in using our Rich Media Products, click here or email us at priority@itouch.co.za and we will assist you immediately.
Sources: