One of the key topics discussed at MEF Connects Rich Communications webinar, was whether payments will be vital in unlocking the true potential of conversational commerce and enhancing the rich business messaging scale. As MEF notes, the prospect of 'a cashless society is becoming a reality, businesses must listen to consumer sentiment and incorporate solutions which offer seamless, instant payments through their mobile phone'.
mGage's Nick Millward sketches out why they believe payments in RCS will be central to how consumers interact with brands in the future.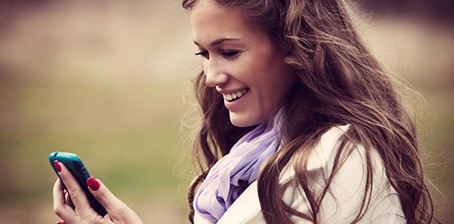 Rich Communication Services (RCS) and Mobile Payments
The relationship between RCS and Mobile Payments will allow end-users to make purchases within the RCS messaging application for services like on-demand subscriptions, charitable donations or competitions - in a simple and seamless way.
With mobile payments on the rise, more than a third of internet users worldwide in 2018 regularly used a mobile payment service. It is forecasted that the mobile will be responsible for 53.9% of the world's e-commerce by 2021, making it clear that this trend that is set to continue long into the future – making the capability for quick and easy payments without the need to push consumers to other applications vital. Highlighting that once again smartphones are an integral part of daily life, offering convenience and efficiency to our day-to-day tasks
"With people relying on their phones more than ever for all aspects of life, now is the perfect time for brands to incorporate innovative solutions, such as payments in RCS, to efficiently facilitate consumers' requirements and make online payments simpler"
What does this mean?
This kind of integration and innovative has already begun. As mGage, in working closely with UK Mobile Network Operators (MNOs) and the Phone-paid Services Authority (PSA), have recently combined RCS with the power of Mobile Payments to create a ground-breaking solution.
They are proving that uniting the proven capabilities of both technologies into a single industry-compliant solution is the new solution and is perfectly in line with consumers growing demands for ease and convenience.
This new channel provides consumers with a more immersive and ultra-convenient experience. Stats have shown that 80% of consumers admit they abandon online payments if they are pushed to another site to complete a purchase - making it evident that there is a need for a Mobile Payments solution that offers quick, seamless transactions that can be completed within the same platform.
Consumers, as a result, will be inclined to spend more in future due to the ease of service, as well as staying loyal to the brand owing to the company's ability to meet customer expectations for convenience.
For brands, this solution makes for a compelling business case that not only offers a higher quality of customer service but also delivers a strong ROI with increased revenue and efficiency – enabling conversion rates 7 times higher when compared to the manual input of credit card details. With the RCS channel's in-built brand verification, businesses can also give consumers peace of mind by verifying who the message is from.
This once again, reiterates that because people are relying on their phones more than ever for all aspects of life, now is the perfect time for brands to incorporate innovative solutions, such as payments in RCS, to efficiently facilitate consumers' requirements and make online payments simpler. By utilising RCS messaging and unlocking the potential of this technology, businesses are making themselves more accessible than ever to consumers who value convenience and simplicity when it comes to interaction with brands.
CVT taking us one step closer
While RCS has not arrived in South Africa, we are one step closer to this kind of technological integration, due to a joint collaboration between iTouch, who offer high-performance messaging platforms and solutions to businesses for bulk distribution, and Trackmatic, a cloud-based tech company that specialises in fleet management. After realising the urgent need to update their end-user supply chain process, Trackmatic looked to iTouch, to find a solution they could pioneer within the logistics space going forward - providing us with the proudly South African technology called Contactless Verification Transaction or CVT.
How it works
When a package is delivered, the driver initiates the CVT to a predefined mobile number in the presence of the customer who will then receive an SMS containing a unique URL link to the EMS platform. The EMS platform can be customised depending on the delivery company's setup and could facilitate various short questions.
The completion and submission of this form then advise the driver that they can continue on their route and captures the delivery in the database.
The technology powering CVT uses SMS as a bearer and is processed via EMS (electronic messages service) on a secure iTouch platform, where it is housed. EMS is an ideal medium for companies with large consumer databases who have the desire to maintain an interactive relationship, for customer retention and business growth.
The platform features rich-media capabilities and allows for branding opportunities and an interactive customer experience. It works on any feature or smartphone and the service is digitally tracked and therefore provides legal record protecting all parties involved.
"With CVT, you won't need to come into contact with anyone. As an essential service provider during the Covid-19 pandemic, and a secure and critical vendor to banks, financial institutions, and corporates, we are committed to ensuring we respond to the call of our customers and will go beyond the usual call of duty to meet their needs. It's time to be innovative!" says Waheed Adam, executive chairperson of iTouch.
This marriage between tracking of delivery, with our EMS platform, demonstrates that possibilities for RCS or even our own RMS solution as mGage have done. We believe this type of contactless delivery is taking us one step closer to realising RCS and mobile payments in our future. As this kind of innovation and seeing to the consumers needs are paramount, the trend of mobile/cashless payment is closer than we think with this kind of service we are providing above.
iTouch is here for you
Covid-19 pandemic has accelerated the need for digital solutions, and the EMS product can be adapted for many other industries where a signature is required. From the delivery of personalised invoices, statements of accounts, bank statements, salary advice slips, insurance policy schedules, utility services and much more. It also has features such as being able to password protect the information you wish to send to your customer allowing for a very secure environment.
We also have our RMS product, which allows you to discover the power to create your own personalised, feature-rich customer interaction and marketing campaigns. From Graphics & Video, Surveys, Social Media, Instant File Uploads, Voucher Redemption, Payments, Promotions and Statements
Email us at priority@itouch.co.za
Source: