The iTouch foundation launched its flagship project in 2015 in honour of, and inspired by, Feroza Adam. This Legacy programme is dedicated to empowering disadvantaged women through skills development and mentorship programs.
Since inception we have had the opportunity and privilege to upskill many women from different walks of life, and witness their growth to becoming independent film makers, creating new opportunities for themselves and those within their communities.
But who is Feroza Adam, the woman who inspired it all?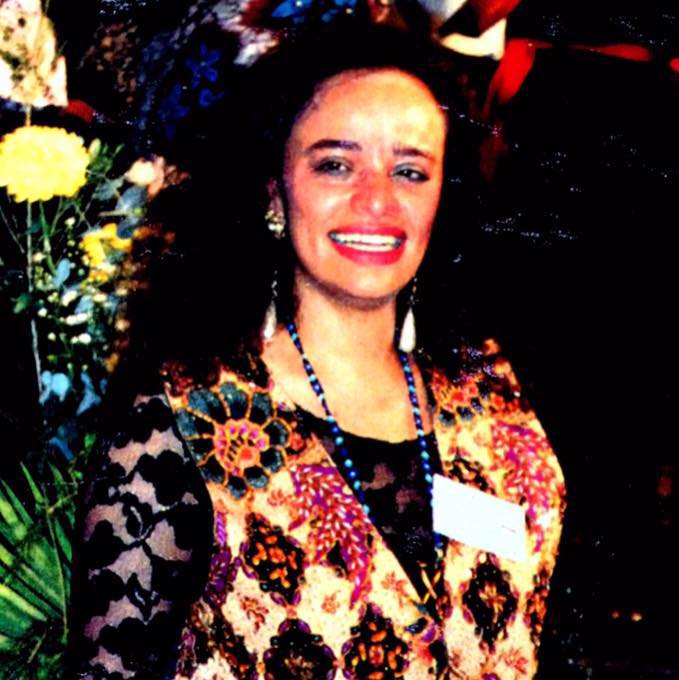 Who is Feroza Adam?
Feroza Adam, born on the 16th of August 1961, was drawn into politics early in her high school career and continued throughout her tertiary education and life as a devout activist for change from an unjust Apartheid State to a Democratic Country that was inclusive of all irrespective of race, gender, religion or creed. While completing her BA degree at the University of Witwatersrand, she participated in various community organisations and youth structures of the Transvaal Indian Congress and Azanian Student's Organisation. She completed her post-graduate in Education and pursued a career in Teaching for 5 years whilst all the time dedicating her personal life in the trenches of the struggle against Apartheid.
In 1982 Feroza became a member of the Federation of Transvaal Women (FEDTRAW). This marked her long term political career with a strong emphasis on equality and women's rights.
When the ANC was unbanned, she was seconded to the Pretoria-Witwatersrand-Vereeniging (PWV) region of the ANC to help set-up "shop". She also worked as Campaigns and Publicity Secretary for the ANC Women's League (ANCWL), served as the PWV Executive and was part of the committee that founded the National Women's Coalition (NWC) - She went on to work as the convenor of the NWC in the PWV area.
In 1994, at only 32 years of age, Feroza served as the youngest Member of Parliament as a Whip for the ANC in our first Democratically elected government.
South African History Online describes her as follows:
"Her considerable personal power, ability to communicate, organise and speak with conviction in public meant that she was a force to be reckoned with. She identified as a feminist and political activist with pride and an irrepressible optimism… the ANC said that Feroza had been "a fierce opponent of apartheid and a tenacious fighter against gender discrimination" and that "she was a living embodiment of the struggle that brought a democratic government to this country".
Ironically, on the eve of Women's Day in August 1994, Feroza Adam tragically died in a car accident.– as mentioned above - "a tenacious fighter against gender discrimination", Feroza will especially be remembered on Women's Day for her contribution toward equality for all irrespective of gender.
The iTouch Foundation honours this National hero
Society needs role models in order to ensure our youth safeguards our intended future and therefore it is our responsibility to ensure the legacy of Feroza lives on and her story is told. Hence on the 9th of August 2015 the iTouch Foundation was launched in honour of the legendary Feroza Adam. With the support of Parliament and the National Assembly Speaker, Honourable Baleka Mbete, the Feroza Adam Legacy Program in conjunction with the iTouch Foundation embarked on a journey to empower the lives of South African women.
The iTouch Foundation held the Inaugural Media Training for Girls & Women in Media as part of the Feroza Adam Legacy Programme on September 28th 2015. Hosted by founding member Firdoze Bulbulia (an acclaimed film maker), and Famous South African actor and Ambassador for the Foundation Hlubi Mboya, the participants were presented with an opportunity to submit a short film proposal. The theme was Gender Inequality and Struggles of South Africans. Twelve finalists were selected to attend a short film course with Shelley Barry, film maker, founder and director of Two Spinning Wheels Productions. Selectees were given hands-on training and grooming to help them create and tell their stories. Films were showcased at a special event, after which five of the twelve women were selected to advance to an Intermediary Course. The iTouch Foundation further sponsored filming equipment and computers to the five women.
What participant's had to say
Sadia Deane
"Being the sister of Feroza Adam, I was present at the launch of the Foundation. By this time, I was also working at the Lady Aisha College and a few students and I were offered to submit a proposal with the possibility of being selected for media training.
My sister was a courageous woman with a fearless fighting spirit who stood strong for truth and equality for humanity. Getting involved with the foundation not only allowed for a deeper healing from within for the loss of my sister but allowed me the opportunity to work with strong and diverse women."
Aaliyah Ahmed
"I was a student at the Lady Aisha College and was selected to participate in the media training. I would love for the iTouch Foundation to continue to give young girls a voice where they can express themselves. Being involved taught me that one should be proud of your own story. The training gave me a distinctive confidence that I never knew existed."
Lumkae Daniell
"The Foundation allowed me to make two films but now continues to help me in the process of making my third. Through the Foundation, I believe that everyone should get involved with transformation initiatives for a better tomorrow."
Sapho Wulana
"My passion for film making was realised due to participating in the Foundation. It helped pushed me to pursue film as a career. Researching and finding out about Feroza really inspired me, a quote that I admire of Feroza is,

- It is important for us to unite women committed to a non-racial, non-sexist, democratic South Africa.

- "
Gabriella Steyn
"Before I could never really relate to the history of my country. I was not born in the Apartheid Era, so I could never fully understand. Hearing the story of Feroza Adam made me understand because even today, women still have to fight and we as a Nation still continue to strive towards the vision that Feroza and many others that have passed on fought for.

The iTouch Foundation presented an opportunity for us to share our stories and to show what challenges the younger generation of South African women are facing. This brought along unity and taught me to never think that you have it bad, when there is someone who has it far worse than you."
Siyasanga
"The training allowed me to express myself and address issues that I feel strongly about such as Entrepreneurial issues and problems women face. I was inspired by how much Feroza achieved in such a short period of time. I believe that women can do anything they set their mind to."
How Feroza is remembered:
Contact Us
Visit our foundation section on the for site more information about the ITouch foundation - Feroza Adam Legacy or contact us here