The cloud of uncertainty surrounding the battle between Huawei and the U.S has left many, consumers and business alike, frazzled. The negative impacts this slowly began to have on the company were not boding well, even with the promise of launching their own operating system (much sooner than expected).
Additionally, with Reuters reporting that Qualcomm, Intel and other chipmakers had been quietly lobbying the U.S. government to ease the ban on Huawei; this ban still provided more questions than answers.
However, new developments see a partial lift on this ban; let's delve into how this changes things for consumers and businesses worldwide.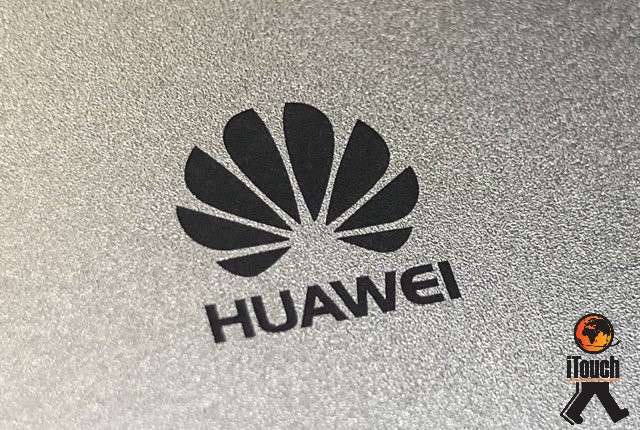 Huawei's position on the Entity list
In May, Trump placed Huawei on an entity list that required U.S. firms to get permission from the government if they wanted to sell hardware or software to Huawei. That effectively cut off Huawei from U.S.-made components as well as operating systems like Google's Android and Microsoft's Windows. In addition to the Commerce Department's ban, Trump also issued an executive order that barred U.S. companies from using Huawei's telecommunications equipment. (Which still seems to be in place.)
The lead up to this ban was a result of some sections of the U.S. government arguing that Huawei equipment posed a threat to U.S. security, without contributing much evidence to support this argument, other than highlighting the Huawei's links to China's ruling party. (Federal prosecutors have filed charges against Huawei, alleging fraud and trade secret theft in recent months.)
Even though the ban was only imposed in May, it was already having an impact on Huawei, even with the 90-day reprieve it was granted, which expires on August 19, after which Huawei phones in the U.S. may lose these functions. An example of this is when the company had to kill off its MateBook line-up in June, alluding to the ban as the cause.
A partial 'lift' on the ban for Huawei
President Trump announced at the G20 summit that took place in Japan over the weekend that U.S. companies would once again be allowed to trade with Huawei. Following the statements, White House economic advisor Larry Kudlow confirmed that Huawei remains on the U.S. Entity List, but said the Commerce Department intends to grant more licenses to U.S. companies to allow them to do business with Huawei.
Kudlow also clarified why President Trump had made the decision given the national security concerns Huawei is said to represent. According to Kudlow, Huawei remains on the Commerce Department's Entity List, and it's still barred from obtaining technology if the government determines that the sale poses a threat to national security.
For example, Kudlow said some U.S. chip makers sell components that are "widely available" in other countries, suggesting Huawei would be able to access alternatives despite the U.S. trade ban.
Yet, lifting part of the ban against Huawei would seemingly destabilise their 'threat to security' argument, proposing that the U.S. government's moves are more of a negotiating tactic than a concern for national security.
However, a partial lifting of the ban gives Huawei a substantial reprieve, allowing it to continue to receive the parts it needs to assemble products like phones and laptops. It can also continue to receive software and security updates for the operating systems it uses on its devices.
What this all means?
Even with the lifting of the ban, Huawei may not be out of the woods yet. With Trump adding that Huawei would remain part of the U.S.-China trade discussions.
Thus, this ban does not provide clarity regarding whether Huawei will once again be able to use the Android operating system for its smartphones, as well as Google services, such as updates and security packages.
However, in Huawei's plans to alleviate damage from the ban, they mentioned having their own alternative software operating system in development for its products, but the release was not expected until 2020. Although, since Google can sell to Huawei again, its release may not be such a high priority as it was before this new announcement.
Although, it can be assumed that Huawei will not be invited to sell its 5G infrastructure hardware in the U.S., as this would represent a security risk according to U.S. lawmakers.
Some relief
Additionally, even if the ban is fully lifted, its effect on Huawei and the broader industry will be life-long. The company said it's 2019 revenue will be $30 billion below estimates due to the disruption caused by the ban, and that's without considering the damage done to its brand. Huawei was widely expected to beat Samsung for the first place in the smartphone market within the next year, a long-time goal that may now take longer.
However, for owners of Huawei devices, the news should come as a reprieve. While Huawei assured it would bring Android Q to several high-end devices, the situation was very ambiguous. If Huawei and Google can continue to work as before, users will be able to rest easy that their phones will continue to get security and system updates.
Let us help you reach your customers
Let us deliver your message to your customers with our range of communication solutions. As experts on the African continent, we can devise the perfect communications strategy for your business. We're a trusted partner for many companies as our enterprise messaging, and value-added services offer our clients a robust, scalable solution with global reach.
To find out more about our services contact us here
Sources