A new contactless revolution is upon us with rich business messaging unleashing a new era of consumer marketing, customer care and conversational commerce. This new era is enabling post-pandemic comms with low-human contact. It is providing a wider choice of channels and every brand has questions about it.
An example of how consumer behaviour is changing is in 2018, Pizza Hut wanted to test the effectiveness of rich messaging campaigns. They did this by sending promotional messages to customers over SMS (in plain text) and also RCS (which supports images, carousels, barcodes, video and more). The results were resounding as Pizza Hut sent 64,000 messages and found that click-throughs to RCS were 37% higher than click-throughs to SMS. With this kind of repetitive success found across various sectors, from TV to travel.
Let's look at why rich messaging is changing the rules of customer communications.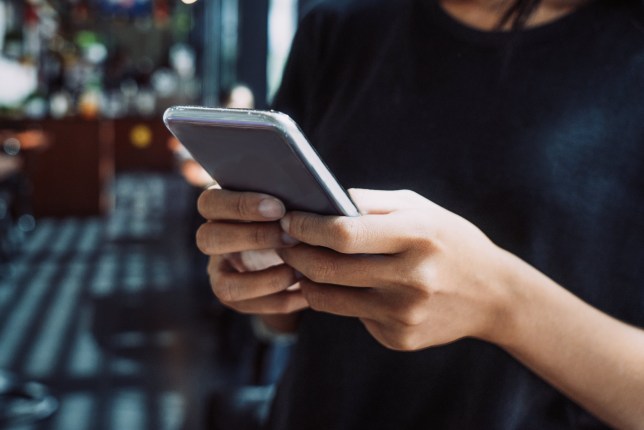 Industry analyst is predicting exceptional achievements for RCS, as well as other communicative platforms such as Facebook Messenger, iMessage, WhatsApp, WeChat and Viber. This is a huge opportunity for forward-looking brands. It raises so many possibilities.
Rich messaging has the ability to achieve similar results to that of promotions and marketing that are just as effective and powerful when applied to customer care, charitable giving, and even internal workplace communications.
This makes sense as many respond well to rich messaging visual cues and the ability to make choices and act on them with the assurance of official brand colours, fonts, and iconography.
Rich messaging could replace the native app
Many brands have the goal of hosting an army of consumers inside their native apps. However, virtual this is not realistic. Particularly as ComScore has found that customers spend 96% of their time in just 10 apps.
Rich messaging gives every brand the promise of access to rich two-way conversations with customers – but without the friction of the app download process.
Lots of platforms to choose from
Rich messaging is powerful and effective as consumers have lots of options: RCS, iMessage, Facebook Messenger etc. There is no single channel through which to reach all users. Many industry specialists now make it easy for enterprises to hit all platforms from a single dashboard.
Rich messaging is as easy as SaaS
Rich messaging equals SaaS (Software as a service) because current messaging providers put communications services in the cloud.
They provide APIs and easy-to-use dashboards so that enterprise customers can switch messaging campaigns on and off as they choose. Such as iTouch's Omnichannel.
It's time for customers to start conversations through 'P2A'
Person-to-application (P2A) completely changes customer care and commerce.
Gone are the days when a customer's only channel for talking to a brand was the call centre. Today, people demand choice. They want to self-serve. That means voice, web chat, text and – yes – rich messaging." – Mobile Ecosystem Forum
Rich communication makes it possible for recipients to respond to every element inside a rich message – from running a video to scanning a barcode. And start real-time conversations with brands.
Rich messaging will supercharge the era of the chatbot
Bots have been a thing for a while – but mostly on desktop web sites. However, the time has come for bots to live on mobile too so that users have the convenience of access whenever the need arises.
Deplorably, a chatbot conversation is not really feasible on SMS. But Rich messaging solves the problem. Users can start chatting inside a session with almost no limit on these dialogues. Also, the user/bot can boost the conversation by presenting images and other assets alongside the text.
Rich messaging is at the heart of omnichannel customer care
Customers no longer want their only channel of communication with brands to be the call centre. People want the option of self-service – which means they want voice, web chat, text and – yes – rich messaging.
This should not be limited to only making these channels available, but brands should link them together as a seamless conveyer belt of communication channels from, which the consumer can choose from.
The customer should be able to text, send an email, make a voice call or start a rich messaging chat without having to repeat the same information - This is the difference between multi-channel and omnichannel.
Rich messaging makes it easier to tackle fraud
Phishing and spams still remain a problem in the SMS world, while not as serious as in email - it's still a challenge.
Rich messaging vows a much cleaner future. The various rich platforms (RCS, iMessage, WhatsApp, etc) each offer tools for verifying senders. Industry stakeholders such as MEF are currently working to establish standards that will minimise the risk of fraud in the market.
Shopping inside messages?
With all the benefits of rich messaging mentioned above, it shouldn't come as a surprise that can start a new era of mobile shopping.
While still in the works, RCS can give many brands the exciting ability to send promotional messages and process a sale in a single message session - Noticeably, this can only happen when in-message payment is made possible.
iTouch Is Here For You
In light of the pandemic, the future will be ever more dependent on the digital approach to business. With so many options out there it can be a daunting task to decide which technologies best suits your business. Since this has been and remains our focus, let us guide you to the latest in technologies and tailor-make that which best suits your business. We have a wide range of communication solutions and it's not always a situation where "one size fits all".
Several of our clients require urgent communications sent out to their customer base as a result of COVID-19 and the impact associated thereto. As such we are committed to prioritising this requirement and have our teams available beyond the usual call of duty. If you feel your request demands this of us, please email priority@itouch.co.za
Sources