The most anticipated event in the mobile telecommunications calender has come and gone but has left with plenty to ponder and look forward to in the coming months, with so many innovative ideas and announcements on display in Barcelona. This year's Mobile World Congress 2019 was centred on intelligent connectivity. Which was eloquently summarised in the debut of foldable phones, advanced smartwatches, new VR tech and finally the enchanting 5G Smartphone.
With such innovation on the cards, MWC19 gave us what we were waiting for and more. Having so much on offer it is easy to let certain announcements slip under the radar so let's recap the major highlights of MWC 2019.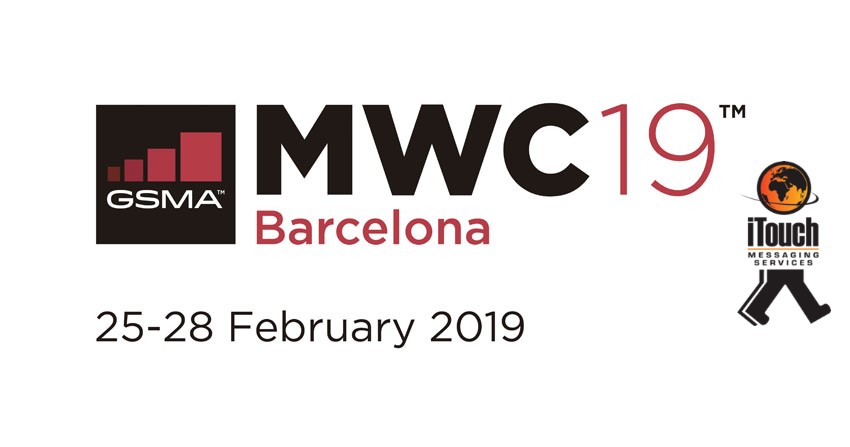 The Mobile World Congress 2019 was held last month in Barcelona
What is the MWC?
The Mobile World Congress is organised by the Groupe Speciale Mobile Association (GSMA). Since the '80s, the MWC has been held in Europe, which particular favour towards Barcelona, Spain. The conference, however, does not limit itself to mobile advancement and innovation but only focuses on topics such as expert discussions on the future of mobile, mobile hardware, VR and other associated technologies.
The event is traditionally held in Barcelona and has become known as the biggest showcase events of the mobile industry. Additionally, this event is known as setting the precedent for the rest of the year ahead.
The Highlights
5G comes of age
While the mobile world has been abuzz with 5G and all the possibilities that come along with its improved connectivity and speed, at the MWC we finally got to see it in action. Many of the worlds top mobile phone manufacturers have made an attempt to offer 5G connected devices with the release of 5G smartphones, namely:
Huawei Mate X
LG V50 ThinQ 5G
Samsung Galaxy Fold
Samsung Galaxy S10
Xiaomi Mi Mix 3
ZTE Axon 10 Pro 5G
Unfolding the future
While 5G may have been the star of the show, another product was making waves. This being foldable phones which saw competitors Samsung and Huawei debuting it days apart.
However, while Samsung released their Galaxy Fold before MWC 19, Huawei stayed with tradition and showcased their Mate X at the Congress. Showcase being the operative world as attendees were only able to window view and not interact with these futuristic phones.
The Huawei Mate X features a folding display which ascetically holds a sleek and thin appearance and when folded out turns into full screen. It also comes with a 4,500mAh battery, an 8-inch display, and a neat little grip to tuck the fold into when folded closed.
Though the Samsung Galaxy Fold was not showcased at the congress, it still was one of the most talked about innovation this year. The Galaxy fold when folded presents a 4.6-inch display which takes up about 3/4ths of the front. Unfolded, it turns into a 7.3-inch tablet. However, more a more-depth review of this product, follow this link to find out more:
Find out more at about foldable phones in our previous article as well as this resource by Tech Crunch
AR/VR/MR
The evolution in mobile that really stole the show had to be in the field of AR, VR and MR. Which is primed to change the way we see and interact with the world and technology. Microsoft used the event to launch the second generation of its HoloLens, a headset firmly focused on business. The main tech that was launched and to try to get your hands on are:
Microsoft HoloLens 2
Microsoft Azure Kinect
Vive Focus Plus
Qualcomm XR chips
Take a look at this first-hand footage on some of the advanced robotics which was demonstrated at the Congress, captured by our Chairman Waheed Adam.
View the video on Facebook - https://www.facebook.com/ItouchSA/videos/673265819757079/
The Breakdown
While we have given you the key highlights, we cannot ignore the device announcements and releases at MWC 2019.
Samsung
Released five phones, three wearables, and a pair of wireless earbuds. Among them include three new Samsung Galaxy S10 models along with the Samsung Galaxy S10 5G, new Galaxy Watch Active, two new Samsung fitness trackers, and earbuds. The devices took home several world firsts, including first Wi-Fi 6 devices and first official 5G smartphone.
LG
Showcased the new LG G8 which can read the haemoglobin levels in your veins, to unlock your phone. Additionally, the LG V50 is LG's first 5G phone, with the LG G8 and V50 being strong contenders, hosting LG's OLED displays,
HMD Global (Nokia)
Announced The Nokia 9 PureView, the first phone to have the remarkable feature of five camera sensors on the back of the phone. There were also four mid-range phones declared, the Nokia 1 Plus, Nokia 4.2, Nokia 3.2, and the Nokia 210.
Sony
Released three new phones with mega-tall 21:9 aspect ratio displays. The most notable of the crew is the Xperia 1 which hosts an extra-long 4K HDR OLED 6.5-inch display, a triple camera and Snapdragon 855 SoC.
Vivo
Made a splash with its Vivo V15 Pro, which includes a pop-up selfie camera, attention-grabbing (and nearly no bezel) design, an in-display fingerprint reader.
Nubia
Went against the grain of launching standard-looking handsets with flexible displays and instead introduced a smartwatch-phone called the Nubia Alpha. The wearable is armed with cellular capabilities, a 5MP camera, comes running Qualcomm's Snapdragon Wear 2100 chipset, and features a flexible OLED display.
Sprint and Google Fi
Focused its efforts on 5G in 2019. While some of the competition opted for MMwave, Sprint will employ the 2.5GHz range to build its 5G network. This is unlike what T-Mobile and Verizon are doing and it does allow Sprint to reach speeds much faster than LTE.
As an MVNO of Sprint, Google Fi will adopt the 5G capabilities as soon as the network is rolled out.
Experience the MWC 2019 for yourself
If you're looking for a visual breakdown of this year's Mobile World Congress, then we suggest you take a look at this video by Engadget of the best that this year's congress had to offer:
The best of MWC 2019
Building the future
It has to be said that the Mobile World Congress does not disappoint and still holds the title of innovation central. The MWC continues to demonstrate just how far we have come regarding technology, not only in mobile but in all aspects of technology. Having such prospectus unveiled each year, it is no wonder that MWC is at the forefront of our tech-savvy future.
Let us help you reach your customers
Let us deliver your message to your customers with our range of communication solutions. As experts on the African continent, we can devise the perfect communications strategy for your business. We're a trusted partner for many companies as our enterprise messaging, and value-added services offer our clients a robust, scalable solution with global reach.
To find out more about our services contact us here
Recommended reads
Sources: