The Smartphone has made the internet more accessible than ever before, consumers are spending more and more time on the mobile web via a series of apps or the mobile browser. This newly adopted behaviour has changed not only the way we access information or communicate with one another but also how we purchase goods and services.
Studies on mobile impulse buying
Recent studies from commerce marketing company Criteo have shown that up to 80percentt of all last-minute minibreaks are made on mobile devices, as mobile continues to grow as the destination to take care of all holiday needs. The use of mobile devices to book short breaks helped result in 25 per cent of all holidays booked in January 2018 being minibreaks, while 47 per cent of bookings made in the two weeks prior to Easter were one to three-day trips
British travel agents reading the benefits
While holiday bookings on mobile have grown exponentially as the global trend continues, one region leading the way in this aspect is the UK.
"Today's findings show that a more mobile-savvy Britain, that has embraced the convenience of booking online, is realising how easy and secure it can be to book an entire holiday on their mobile," said Christian Armond, managing director at LoveHolidays.
"As travellers start to look ahead to the summer, it is key that online travel agents offer a seamless booking experience on whatever device their customers choose to use, wherever they are, whether it is sitting on the sofa or on the bus home from work."
Overall, UK travel sites saw a nine percent year-on-year (YoY) increase in holiday buyers – and a two percent increase in visitors – between November 2017 and Easter 2018. Boxing Day saw a 17 percent YoY bookings increase and Black Friday a 22 percent increase in sales. Of holidays booked in January, 21 percent of bookings were made for Spain. This was followed by France and the US with 6.33 percent and 6.28 percent respectively.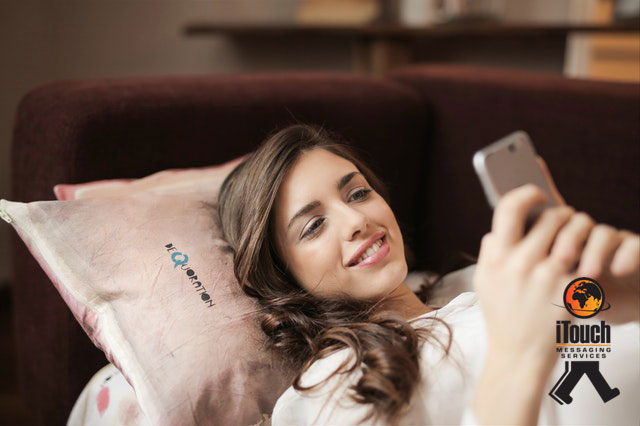 Retail research starts on mobile
While mobile is growing in the niche of last minute travel deals we are also seeing an increase in product research and for information on comparative pricing. Research into the shopping habits of 10,000 global consumers has found that digital channels such as retail websites and apps are now the primary source of information about new products, with 80 percent of consumers finding out about new items through them, compared to just 43 percent who hear about products from family and friends.
These figures are taken from Criteo's new report, The Shopper Story 2017, which also found that these trends are set to continue, with 50 percent of respondents stating that retailer websites and apps are increasing in influence on shopping decisions, compared to 38 percent for word of mouth.
Omni-shopping in the UK
Focusing on the UK, 83 percent of UK now identify as omnichannel shoppers, the highest of any market outside the US, with omnichannel consumers in the UK likely to spend 13 percent more during the average online shop, and 31 percent more offline, suggesting that retailers have nothing to lose from embracing omnichannel.
Mobile is important, even during the in-store experience, with 57 percent of consumers using their phone while in-store to research products, while 80 percent of shoppers with a high purchase intent start their search on retail sites when looking for products, rather than in traditional search engines. "Our Shopper Story study points to a clear shift in consumer behaviour as websites and apps become increasingly essential recommendation engines," said Paul Dahill, head of brand and agency for Criteo Sponsored Products.
"The omni-shoppers' path to purchase further reinforces the need for brands and retailers to invest in digital across their operations to ensure that they are capturing consumers where decisions are actually made. "While word of mouth will continue to play an important role, the omni-shopper clearly sees apps and websites as the first port of discovery, exceeding even traditional search engines."
Mobile marketing more important than ever
Research indicates that these sorts of trends will only continue in an upward direction while the rest of the world begins to copy these larger more mature markets. As a retailer in either traditional sense or eCommerce, you simply cannot afford to leave mobile marketing off the table unless you want to walk away from additional income from a growing sector.
Contact us
If you want to know more about mobile marketing and how it can be applied to your business, then feel free to contact us here.
Recommended reading
If you enjoyed this post then you may find the following articles interesting
Sources: