This year's Mobile World Congress (MWC) is in full swing and exciting news and developments are aplenty. The MWC has seen interesting new developments from all facets of technology including hot topic, cryptocurrency. A British based startup has used the MWC as the platform for the launch of the worlds first mobile mined cryptocurrency called Electroneum (ETN).
What is Electroneum?
Electroneum is the first British-developed cryptocurrency and was created and developed in 2017 by a group of people based in London, UK and led by CEO Richard Ells. In September/October 2017, the company pre-sold ETN coins to investors through an initial coin offering (ICO) in order to raise funds for further development.
The Electroneum blockchain (decentralized ledger system) which is based on code from both Bitcoin & Monero went live on 1 November 2017 and put the coin into circulation. The Electroneum app wallet went live on 13 December 2017 and provides a user-friendly way of sending and receiving ETN.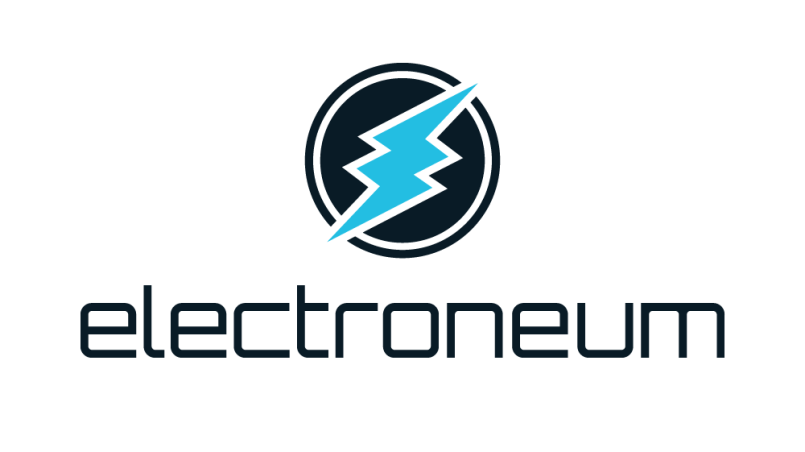 What is Electroneum used for?
Mobile gaming
The Electroneum team hopes to replace in-game currencies, such as World of Warcraft gold, with ETN. Imagine all of the completed quests and sold items paying out in a currency that can easily be converted to other cryptocurrencies or fiat. This would not only encourage players to play more, but the gaming company could charge fees on depositing and withdrawing ETN from their ecosystem.
Creating a game that advertises ETN as an in-game currency could also prove to be an effective marketing tool. One mobile game currently in beta testing involves trying to fly a rocketship to the moon while collecting ETN. When the player dies, they have to watch a video advertisement to help fund the ETN rewarded to the users.
Mobile gambling
There are several gambling websites already accepting Bitcoin, but the problem is that it's hard for most people to obtain it. The majority of online gambling takes place outside of America, where it's especially hard to acquire Bitcoin.
Most countries do not have access to Coinbase or Gemini and their local exchanges often have 7% fees or higher. Electroneum once again hopes to reduce friction and encouraging gambling sites to accept the currency.
Mobile payments
As a digital currency (or cryptocurrency), Electroneum is created, held, and spent entirely electronically. No one person or entity can control it or regulate it and can be done via the mobile app wallets making it easy to pay for goods and services.
What is the mobile miner?
The mobile miner is a completely revolutionary way to earn cryptocurrency by "mining" on your phone. In fact, your phone isn't really doing the hard work of mining the coins, that's already done - this is a mining experience. "What's that?!", I hear you say, well, the ETN mining experience looks like a miner, feels like a miner and pays out real Electroneum cryptocurrency, just like a complex command line miner running on a Linux computer - BUT all you need to do is click the "START MINING" button on a free app to earn cryptocurrency!
How Electroneum mining works
These coins are nothing to do with the coins emitted by the blockchain as part of the blockchain reward. Blockchain miners are still vitally important to Electroneum, but full mining is too complex for the average user. The mobile miner is a separate algorithm that rewards users with ETN cryptocurrency at no cost.
Why? Simple - they want to spread the word about how easy Electroneum is to use and get involved with. It's the easiest cryptocurrency in the world to get started with. Their mobile miner introduces people to cryptocurrency - without ANY risk.
The project aims to reward everyone who gets involved in the Electroneum project by allowing them to earn cryptocurrency via our free Android app only for now.
How to start mining Electroneum on your mobile
Simply visit the Google Play Store
Download the app
Set up your account
Set up your wallet
Then click start mining
Download Electroneum for Andriod
Apple iPhone iOS Launch
Currently, the Electroneum miner app is not yet available for iOS devices. But they have reported that the team has reduced the number app callbacks to their servers to just once per hour to comply with Apple's limits in accordance with Apple guidelines.
This means if you were one of their beta miners you won't see the pending balance update as often as it did during beta. The Electroneum developing team suggest to leave it running - and you're mining time will be credited!
The iPhone iOS version of the app is written and fully functional but it has not been approved by Apple yet. The team suggest that the more Android users they can get, the more they can show Apple that there is demand for this app and to expedite making it available on the iOS app store.
Cryptocurrency going mobile
Electroneum looks to be onto something big and laying the foundation by roping in millions of mobile devices into its network and moving away from centralised mining which is the case with many of the larger currencies. This is only the beginning for mobile mining and as Smartphones become faster and more powerful along with the introduction of 5G network speeds mobile phones could be the preferred way of transacting online with cryptocurrency for many.
Contact us
If you want to know more about mobile marketing services and how that can be applied to your business or about the latest developments from the Mobile World Congress 2018 then feel free to contact us here.
Sources: