As the old saying goes "time is money" and that has never been more apparent than in a modern society with the introduction of mobile phones and the supporting technology everything being geared to helping consumers spend less time doing menial tasks and advocate convenience.
If you've ever had to spend your lunch hour or your Saturday morning in a banking queue to be served you'll know you would do anything to avoid it and that is why the banking apps have become the favoured options when it comes to one's personal finances.
Banking apps give users the ability to bank anytime and anywhere you want through your smartphone. It also means you can avoid issues like dealing with that dreaded automated call menus or call centre tunes, it is no wonder banking apps have become a popular way of doing things.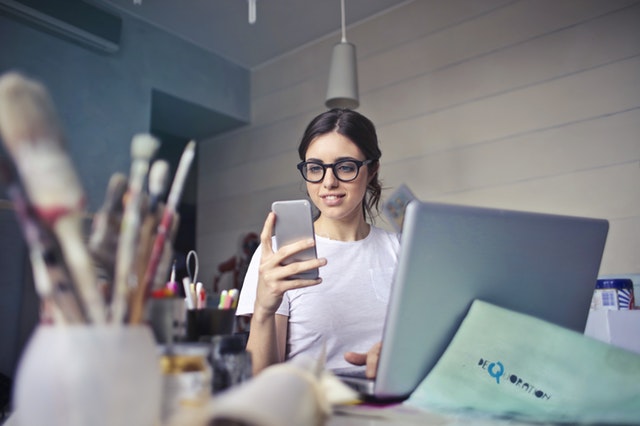 Banking apps in South Africa
What is a banking app?
Mobile banking is a service provided by a bank or other financial institution that lets its customers conduct financial transactions remotely using a mobile device such as a Smartphone or Tablet.
What are banking apps used for?
The purpose of an app is to allow you to serve yourself, access information and do your banking using your smartphone or tablet. Trans-action features include being able to transfer money between accounts, make a payment to a beneficiary or add a beneficiary. Most of the banking apps enable you to open an account online.
Apps boast a host of features, from locating the nearest ATM or branch, with a map to get you there, to calculators to work out vehicle repayments, home loan repayments and home loan affordability. You can also access important numbers (for example, to report lost or stolen cards) and dial them using your touchscreen.

What are the banking apps currently available in South Africa?
Absa
Google Play store rating: 3.3/5
Apple App store rating: 1.9/5
Pro(s):
Has multi-user access and personalised profiles, allowing you to share the app with other users.
Ability to resend a payment notification at any time.
Absa rewards access and purchasable Telkom FreeMe vouchers.
Con(s):
Seems to be a step behind other apps, adding features commonly seen in other apps in updates.
User reviews point to stability issues.
Capitec
Google Play store rating: 4.3/5
Apple App store rating: 3.6/5
Pro(s):
Allows you to complete your SARS eFiling through its personalised GlobalOne Money Management tab.
Includes a built-in budget planner for tracking incoming and outgoing transactions based on personally set limits.
Allows for personalised credit plans and up to four unique savings plans.
Provides for future and recurring payments – a key feature missing from some competitor apps.
Con(s):
Confusing issues regarding certain features requiring branch activation.


FNB
Google Play store rating: 4.2/5
Apple App store rating: 2.7/5
Pro(s):
Ability to report sim-swap fraud and other fraudulent transactions in-app.
eBucks partner locator to find retailers nearby which use the rewards programme.
navCar service to scan and renew licence discs.
Ability to view information on synced Apple or Android smartwatch.
Con(s):
Users have reported UI issues which are causing issues with some functionality.
Nedbank
Google Play store rating: 3.5/5
Apple App store rating: 1.3/5
Pro(s):
A built-in business locator allows you to search in-depth for nearby businesses.
A built-in share trading platform, market watch and insurance capabilities help the app stand out.
A built-in home loan, vehicle, and forex calculators.
Allows for payment of eBills and SARS filing.
Con(s):
UI is not as an intuitive as other apps featured.
Standard Bank
Google Play store rating: 3.5/5
Apple App store rating: 2.9/5
Pro(s):
Ability to pay international beneficiaries – a feature missing from a number of other apps.
Direct management of your banking cards (not just attached accounts), including the ability to stop cards, re-order new ones, toggle your cards on/off for online, point-of-sale and ATMs and activating cards for international travel.
Send money to cell phone numbers as a cash voucher for the recipient to make a cardless withdrawal at an ATM.
Built-in calculator and insurance facilities.
Con(s):
User report issues regarding adding beneficiaries and once-off payments.
Banking on the go
As you can see each app has its own pros and cons when it comes to speed and ease as well as the range of functions available and in today's age can be the deciding factor on which bank you prefer to use.
If you enjoyed this post you may also like - Top Financial Apps For South Africans
Contact us
If you want to know more about mobile marketing or app development and how it can be applied to your current business then feel free contact us here.
Sources: