Finances can be a complex matter that many of us are simply not inclined to think about and tend to push to one side possibly to your detriment. Earning your money is only half the battle once you acquire it is equally important to learn how to manage your money.
Regardless of your financial position, many South Africans could do better when it comes to managing their money. But with so many other things competing for your attention who really has the time?
If only there were some sort of tool that could help you manage your money from anywhere at anytime. That tool is possibly in your hand right now and it's called a Smartphone.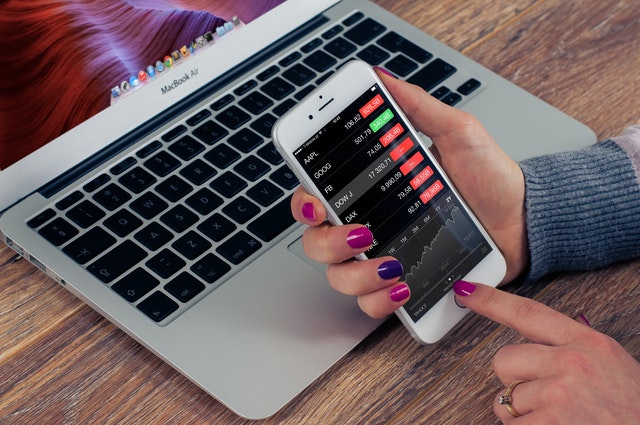 How to manage your finances from your smartphone
Smartphone finances
Smartphones are becoming the banking tool of choice in the modern world and with a few app downloads, you could transform your mobile into a financial planner and advisor.
Top finance apps South African's should be downloading
If you're looking to take control of your finances while on the go here are a few Smartphone apps you may find very helpful.
1. Zapper
Zapper aims to make paying for meals as quick and painless as possible and also no need to wait for them to bring you the card machine
Zapper allows your customers to pay using their smartphone and even supports splitting the bill. All the customer has to do is scan the QR code on their bill with the Zapper app to pay instantly. They get an immediate notification of successful payment, and so does the restaurant.
2. SnapScan
SnapScan makes those small purchases quick and easy. If you're in a rush and want to grab a quick coffee before your next meeting you can order with the barista and with a quick scan of their QR code at the front desk you're all set to pay
It's a quick and easy way to make retail purchases both at brick and mortar stores as well as online stores. SnapScan also keeps track of all your transactions and with 30 000 merchants accepting it as a payment option is a worthwhile app to have around.
3. Luno
Cryptocurrencies are all the rage this year and if you want to get into the game Luno is the ideal place to start. Formally known as Bitx and recently rebranded as Luno allows you to easily purchase bitcoin using local currency and converting it for you in real time.
You can buy, sell, transfer, receive and even trade bitcoin using their mobile app.
4. 22Seven
Instead of having an app for each bank or institution you deal with 22Seven allows you to integrate multiple accounts into one platform and see all your money at any time in one place.
You can link bank accounts, credit and store cards, investments, loans and rewards and manage and monitor all your transactions across those entities.
It also offers you budgeting tips and investment opportunities within the app.
5. Pocketslip
Pocketslip allows you to receive a digital version of your receipt once you purchase goods or services.
A really novel idea and a great way to keep track of all your purchases without having to carry around a stack of slips in your wallet and then storing them somewhere for safe keeping.
It also categorizes and dates your slips and makes them fully searchable should you need to backtrack your purchases.
Apps make managing money easy
So now that you've learned how to control your finances from your Smartphone does it put your mind at ease? How have Smartphones changed the way you bank? Let us know in the comments section below.