With 1.5 billion users in 2019, WhatsApp holds the top spot as the favourite messaging app, with Facebook coming second at 1.3 billion. With so many users, WhatsApp is a hotspot for spamming, phishing messages and fake accounts.
Due to these types of problematic accounts, WhatsApp has had to put certain measures in place to decrease their influence. This has led to WhatsApp banning and deleting two million per month from its platform.
Let's look at what this means for WhatsApp and the measures they have put in place.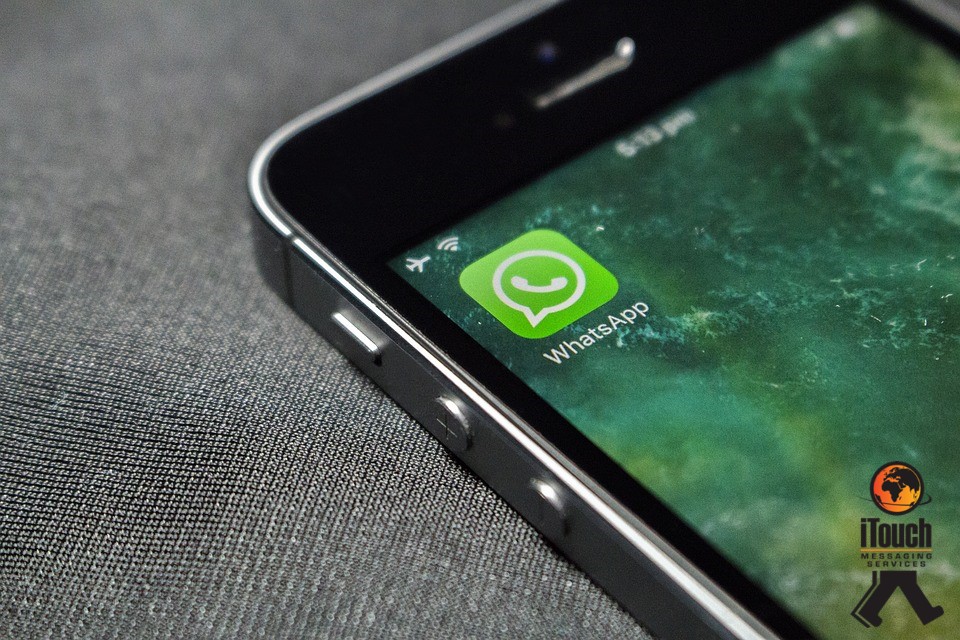 What are these problematic accounts and behaviours?
Matt Jones, a WhatsApp company executive has recently announced that about 95% of the offenders who display "abnormal" activity are deleted after WhatsApp identifies them. An example of this behaviour might be that they immediately send out messages without a "typing" dialogue," or start sending a flurry of messages soon after signing up. Additionally, WhatsApp added that they ban accounts that perform "automated or bulk" behaviour.
Company executives went on to add that:
"As with any communications platform, sometimes people attempt to exploit our service. Some may want to distribute click-bait links designed to capture personal information, while others want to promote an idea. Regardless of the intent, automated and bulk messaging violates our terms of service, and one of our priorities is to prevent and stop this kind of abuse," the company said.
This has led to WhatsApp identifying how some users, through special software are able to abuse the platform in multiple ways. Some of these ways are Bulk messages, different WhatsApp accounts on the same computer, spam and special devices which can host dozens of SIM cards.
What are the solutions?
During a press briefing in New Delhi, WhatsApp company executives announced they have built a machine learning system to differentiate and clear out users who engage in inappropriate behaviours, such as sending bulk messages and creating multiple accounts with the sole purpose of dispersing questionable content on the platform.
Additionally, the machine has a learning system that has reached a level of sophistication which permits it to ban 20% of bad accounts at the time of registration. This has allowed three-quarters of problematic accounts to be identified without user report or human intervention at the time of registration.
Catching bots
Due to fake accounts and bots spamming users by sending false information and fraudulent links to steal information, WhatsApp's new AI system is able to identify 75% of fake accounts without any human intervention.
Match
Through a matching system, WhatsApp checks fake accounts by comparing locations and IP addresses.
Remarkably, some of the 2 million fake accounts never make it onto the platform as WhatsApp catches 20% of fake accounts during the registration process by comparing the locations of phone numbers and IP addresses.
Additionally, the legitimacy of the account can also be determined by checking if it immediately starts engaging in a high level of activity right after sign up.
Forwards
Bulk messaging was a key player in spreading fake information. By inspecting the activity status, WhatsApp can spot the malevolent activity before these fake accounts have a chance to spread misinformation.
Due to bulk messaging/option to forward messages leading to the rapid spread of fake news, WhatsApp took action last August and limited the number of chats one could forward to only five.
What does the AI system achieve?
This new AI machine has resulted in over 75% of accounts being blocked without needing the user report while 20% were caught and blocked at the time of registration.
"Because we ban accounts that send a high volume of messages, coordinated campaigns often try to spread their activity across many different accounts. We, therefore, work to understand the behavioural cues indicating bulk registrations. For example, our systems can detect if a similar phone number has been recently abused or if the computer network used for registration has been associated with suspicious behaviour. As a result, we're able to detect and ban many accounts before they register — preventing them from sending a single message," WhatsApp added.
Additionally, when registering, users need to verify their account with a temporary code sent via SMS or a phone call. Through this verification code, WhatsApp is able to identify the authenticity of the user's location by verifying the country code, local network and other related tools. If the account shows suspicious behaviour such as sending bulk messages at a fast rate shortly after the registration, WhatsApp can ban the account.
Keeping Green
WhatsApp's security measures highlight that users need to respect the platform and its users. Additionally, now that you know what behaviours' are seen as dangerous or problematic decreasing the power of this fraudulent network becomes a little easier.
Let us help you reach your customers
Let us deliver your message to your customers with our range of communication solutions. As experts on the African continent, we can devise the perfect communications strategy for your business. We're a trusted partner for many companies as our enterprise messaging, and value-added services offer our clients a robust, scalable solution with global reach.
To find out more about our services contact us here
Sources