Virtual reality is the term used to describe a three-dimensional, computer-generated environment which can be explored and interacted with by a person. We have all been told to embrace our five senses: taste, touch, smell, sight and hearing. Within the "natural" world we constantly use the sense organs; however, with VR, the virtual aspect of the reality it creates seems to heighten our senses within the computer-generated reality.
What is Virtual Reality (VR)?
The definition of 'virtual' is near and reality is what we experience as human beings. So the term 'virtual reality' basically means 'near-reality' and generally refers to a specific type of reality emulation.
You would be presented with a version of reality that isn't really there, but from your perception, it would be perceived as real. Thus, the person becomes part of this virtual world or is immersed in this environment and whilst there, is able to manipulate objects or perform a series of actions.
How is VR being applied?
The list of applications for VR is endless, from healthcare to Rehabilitation/ Treatment of phobias. Virtual reality may have been seen as an overnight sensation but it has been re-invented under the term 'virtual environments' and is proving to be useful in ways which had never been previously considered.
Medicine is one of the biggest beneficiaries with the development of surgery simulation. This is often used as a training aid and enables the surgeon to perform an operation on a 'virtual patient' or to see inside the human body. It is also used as a diagnostic tool in that it provides a more detail view of the human body compared to X-rays and scans.
Aviation is a three-dimensional aircraft can be designed which allows the designer to test their prototype without having to have several versions. Making it cheaper and easier to make changes to the simulation rather than having to design and build a new aircraft.
Virtual Reality Movie Theatres will soon be in Amsterdam. The aim of VR Cinema showings is to operate more like a silent disco. Patrons sit in a plain room, devoid of a screen and equipped only with comfortable, spinning office-style chairs. Wearing head-mounted displays and moviegoers view the show entirely in the virtual world.
VR in Business could range from customer services to marketing, finance, HR and production. Overall, tasks that it can carry out can be split into one of two categories– training, or practical application.
Now that we have a better understanding of VR and some of its applications, let's look at 7 of the best VR options available:
1. Oculus Rift
The Oculus Rift is a virtual reality system that completely submerges you inside computer-generated worlds. The device controllers are responsive, fluid and natural-feeling, as well as physical buttons for traditional games. The Rift headset is well-designed and compact, as well as a strong collection of software offers many apps to explore. The 110-degree field of view means the virtual reality world feels like it's really wrapped around your head. Graphics are sharp, although, remember that performance will depend to some extent on your PC hardware.
A few shortcomings are that the motion tracking lacks the HTC Vive's full-room scale. On top of that, it takes a while to adjust to the controls. In addition to that, the total cost of the headset including controllers is expensive; not including the pricey gaming PC, you would need. All the same, the Oculus Rift now offers a great combination of controls and apps for next-level VR and some room tracking, yet offers a less expansive experience than the Vive.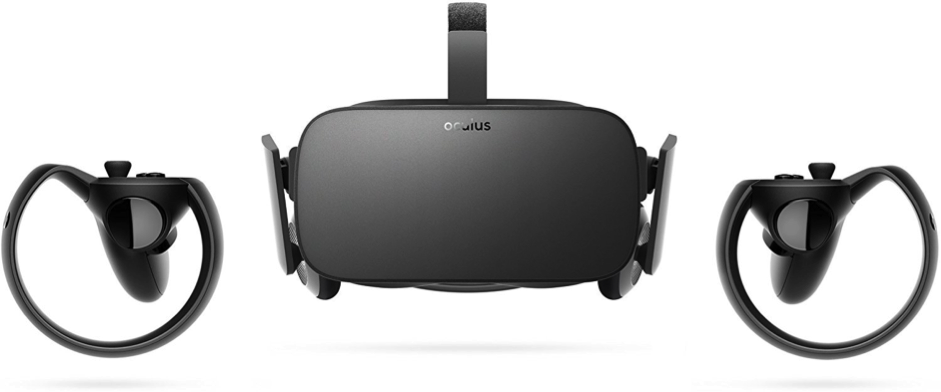 The oculus rift
2. Samsung Gear VR
Gear VR is a snap-on, wireless affordable way to turn your Samsung Galaxy phone into a capable basic virtual reality headset. This latest version of Gear VR has a wireless motion controller which adds one-handed, easier controls in apps. The revamped Gear VR software update adds higher resolution, a built-in web browser, and VR apps run smoother and cooler on existing phones and headsets. It also fits the new S8 and S8 Plus phones.
It's affordable and has a large app library. New remote is comfortable and easy to use and new software runs cooler on Samsung phones.
However, this device is locked into Oculus' mobile Gear VR software library and requires a Samsung phone. As well as lacks any ability to track movement in a room, like higher-end VR headsets can do.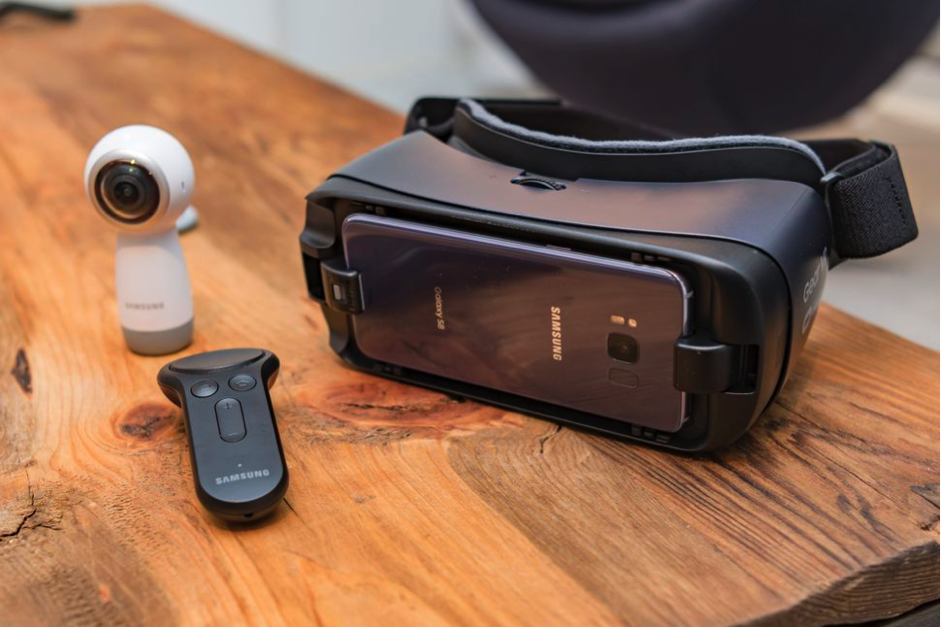 Samsung Galaxy VR
3. PlayStation VR
The PS VR is an attractive piece of kit; all white curved plastic and LEDs. It is one the cheapest VR systems. However, the headset won't work without the PlayStation camera. The VR launch bundle comes with two Move motion sensor controllers, which allow you to play a wider variety of games. In terms of gaming, the visuals are impressively rendered, only slightly less crystal-clear than the more expensive PC systems and well ahead of the phone-based headsets. Additionally, the PS VR excels is the number of games available, something which has been an issue for other systems.
One downside is that Sony's tracking system seems to be susceptible to the odd glitch but generally this is not an issue. Unlike the Vive, you can't turn full 360 degrees but this doesn't hinder the experience.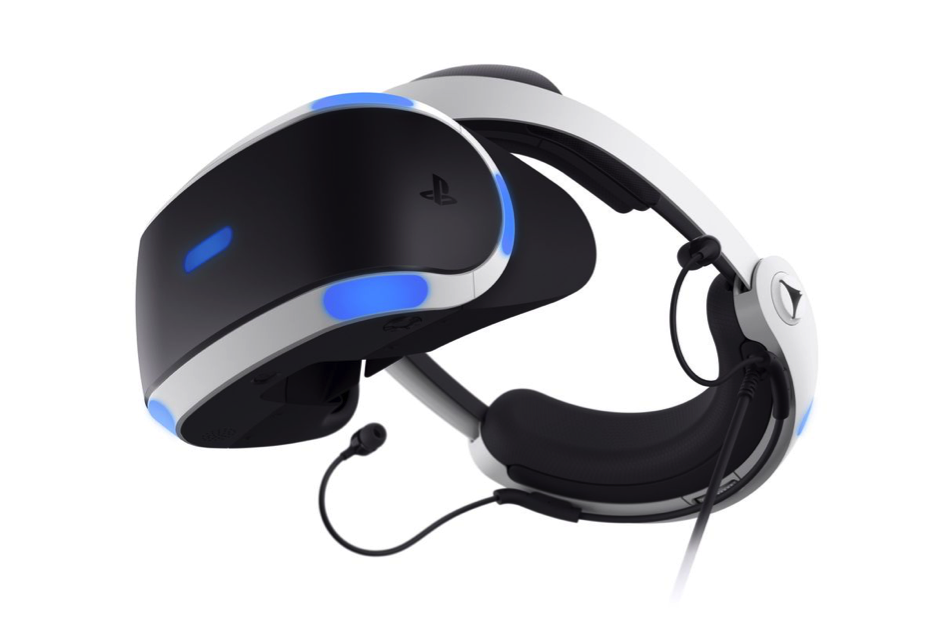 PlayStation VR
4. HTC Vive
HTC's Vive is at the top end of the market and presents some truly spectacular graphics. It is the most complete of the three tethered systems, meaning you won't have to buy a whole host of extra accessories to use it to its full potential, though you will need a high-spec PC.
The bundle includes a headset, motion controllers, and external sensors for setting up a virtual room to play in. These allow full 360-degree gaming which makes for the most realistic experience and allows you to move around the room without going out of range. It succeeds in making you feel part of the VR world in a way that the other headsets can't quite match.
Although, there isn't quite the variety of games available on the HTC Vive as there is for the PS VR there are enough to keep all but the most hardened gamer entertained. It might not be as visually appealing as the other VR devices but this does not matter when you're exploring Mars or an alien planet while wearing it.
This is a great system overall, but the downside is the rather hefty price. Additionally, if you don't have a computer capable of running it, you'll probably have to spend double to get up and running, meaning it's certainly not for everyone.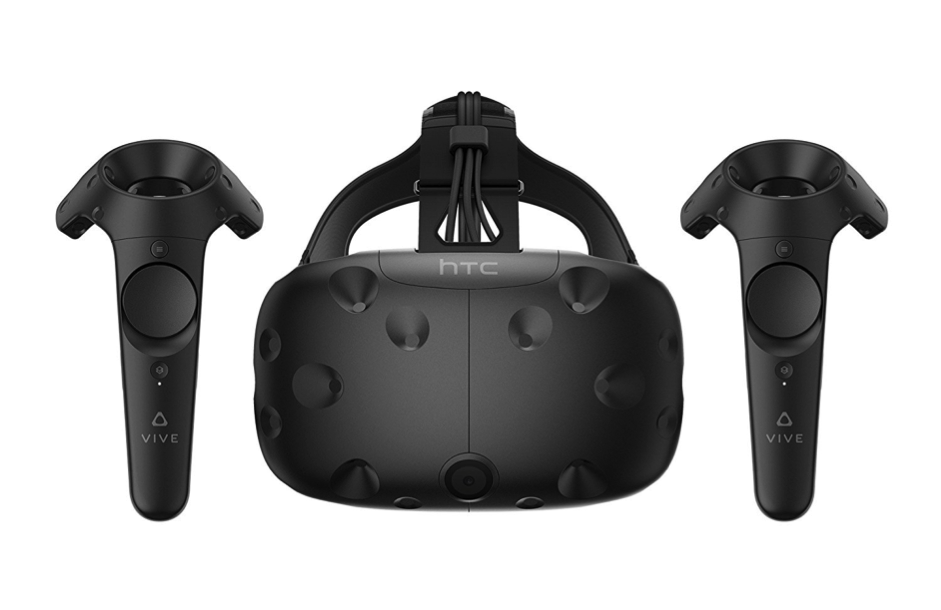 HTC Vive
5. Google Cardboard
The most basic of them all, this is literally a folded up cardboard box for your phone. Still, the lenses manage to create the feel of being in a virtual reality world. This is ideal for beginners and a great way to get a taste of VR. The setup is simple, you simply fold the box up with your phone in the front and you are ready to be transported to a different reality.
It's compatible with almost all Android devices and apps are available from the Play store for minimal cost. Regrettably, the Cardboard is not built to last forever, considering that the design is pretty flimsy but that's expected in view of the price.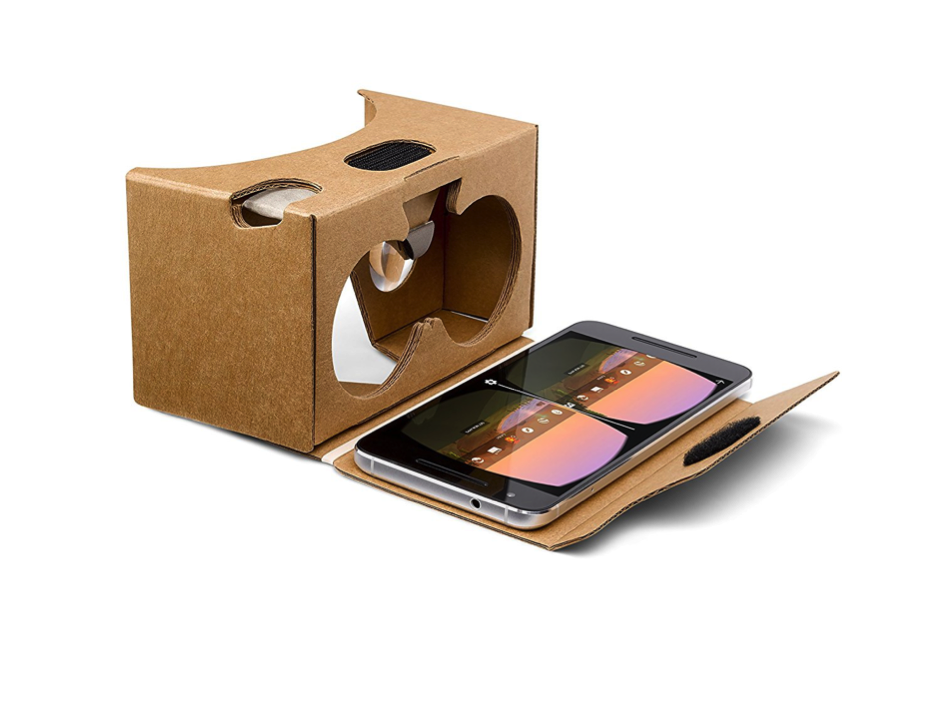 Google Cardboard
6. Google Daydream
The Daydream is a great upgrade from Google's Cardboard model, though it is currently compatible with a much smaller range of phones. It avoids the futuristic, almost Robocop, pretensions of most of the other headsets for a softer fabric design that comes in grey, white or red. It's also really comfortable to wear and, unlike the Cardboard, comes with a remote control.
This is handy for using apps like Netflix VR, which gives you the full cinema screen experience in your living room.
As it is relatively new, the Daydream has yet to build up a huge range of apps and games but more are being added every week. Thus, it's a VR option to keeping looking out for and its future additions.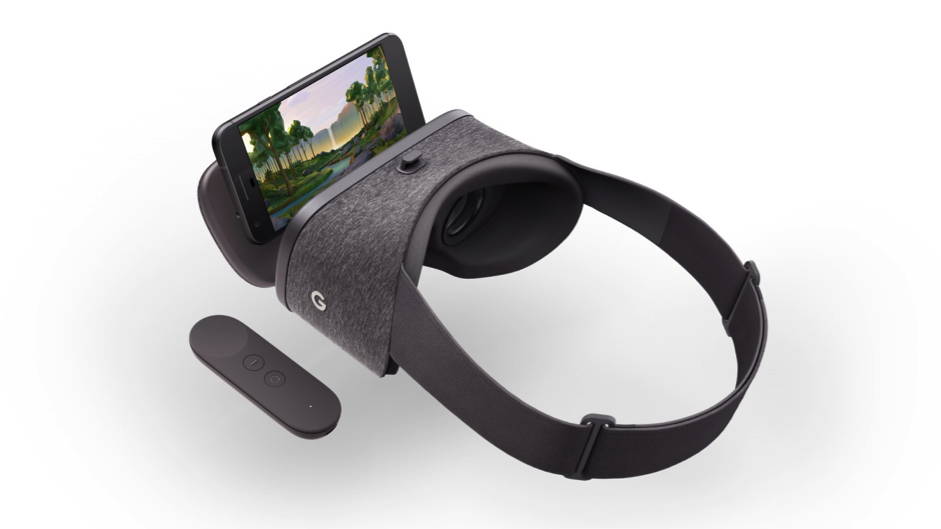 Google Day Dream
7. Carl Zeiss VR One
From the German lens maker, excellent build quality is expected and found with this VR model. The headset is far more solid than most other competitors. It is also more stylish and feels exceptionally well made. It comes with a tray for smartphones which will house most models.
Carl Zeiss has made a few of its own apps, but in terms of games, it is the same selection as the Google models, which means less than the Samsung Gear at present. This is a good option for people who want something a bit classier than Google's cardboard and are willing to pay extra for it.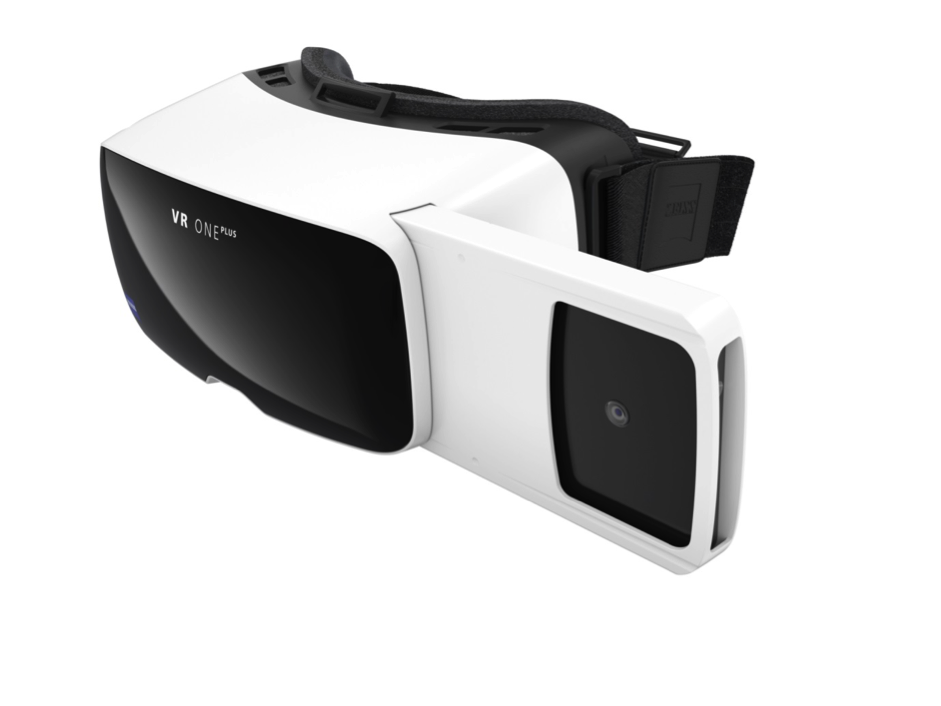 VR One Plus
The current state of VR
While Sony's drives ahead in the market with it's offering easier to use, more reasonably priced and a range of content for VR users to enjoy than its rivals, it isn't hard to see why they are the front-runners.
They've leveraged off their current loyal following of gamers by creating a product that can be used by both casual players as well as to keeping serious gamers happy. Whether or not it will be seen as a gimmick or a new range of adoption in the gaming industry is yet to be seen, but with this platform set up, gaming publishers will have the option of getting into VR with a lower barrier to entry.
The Smartphone-based headsets don't really have much practical use at the moment and are largely an introduction to VR for the general consumer. However, it does show what can be achieved with the tech at a lower price point.
VR has also not gone completely wireless especially in the high tend spectrum with tethered systems still providing superior performance. The cost to take advantage of this tech is also rather high with many of these VR models requiring you to have an advanced PC at home in order to get the best graphics out it, such as the HTC Vive.
This kind of capital outlay would be a deterrent for beginners or those with "ordinary" PC'S.
Prediction for the future of this VR
Companies playing in this field have only scratched the surface and with its continuous advancements, impressive graphics, availability and more importantly affordability, as well the endless applications of VR we are sure to see a growing market. VR also has large-scale B2B and corporate applications that have yet to be explored. Making this market an exciting one to keep an eye on going forward
Contact us
If you want to know more about how mobile marketing, internet of things and VR options that can be applied to your business feel free to contact us here
Source: cnet, independent, vrs, realitytechnologies, forbes