Our smartphones have become the go-to gadget for everything. It's replaced our calendars, alarm clocks, watches, radio and MP3 players. Smartphones have become a primary source of enjoying content and entertainment especially when it comes to music. If you own a Smartphone you should be accustom to the basic music players that come pre-loaded on the device.
The issue with pre-loaded music apps is that they rely on the user to add, curate and manage their playlists which is rather time-consuming. Users are looking for ways to find and enjoy music with less hassle and this is why music-based apps have exploded over the past 5 years.
If you really want to make the most of your Smartphone when it comes to music, you need to turn to 3rd party applications but with so many to choose how do you know which app would work best for your situation.

To help answer that question we've put together a list of 10 music-centred mobile apps that are guaranteed to enhance your music experience.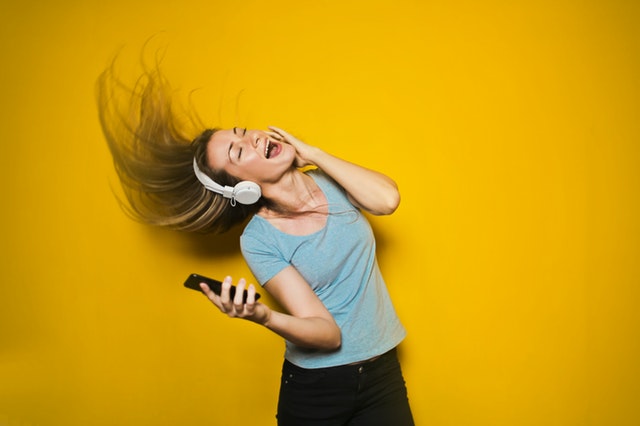 Soundcloud
This is the world's leading social sound app where anyone can listen to or create sounds and share them everywhere. If a song isn't currently playing, you can sing or hum right into the app to find that track you can't get out of your head. The app shows the lyrics of the music it recognises in real time, so if you're listening to something on the radio, it'll show lyrics mid-song. And while Shazam creates a playlist of songs within the app, SoundHound can add songs you find from the app to your personal playlists in Spotify or Rdio.
Shazam
This is an audio search engine available for iPhone or Android. The app can listen to virtually any track for a few seconds, compare it to a database and almost instantaneously come back with information about the song. But, it goes beyond just satisfying your curiosity. You can buy the song that you're hearing and share it with friends, all with the click of a button. Additionally, you download the lyrics for the song you're hearing, and it enables you to tag songs so that you can recall them by keyword.
Spotify
Spotify offers a vast library of more than 15 million tracks. And it discharges them to your mobile device at 320 Kbps, a higher rate than some other services -- the result is better sound quality. With premium package, there are no ads, and you can access exclusive content like pre-release tracks. It has a group collaboration feature that lets you and your friends create playlists together. It also lets you download playlists from your computer to your phone so that you can listen to your tunes when you're out of range of an internet connection.
Deezer
This app has all your favourite music, mixed with fresh recommendations and songs you forgot you loved. It gets to know what you like and what you don't and plays an infinite stream of music chosen just for you. All you have to do is press the button. The aim is for you to feel you have a world of music in your pocket. With over 43 million tracks available, you can the perfect playlist or make your own, and browse curated collections by genre. These playlists can range from the Top 40 to unsigned acts and so much more.
With Premium+ service, you don't need to be connected to the internet to enjoy your much-loved tracks. Just download them once and listen offline whenever you want. So whether you're saving your data or going off the radar, you never have to leave your music behind.
Pandora
Pandora is one of the original internet radio apps. The "stations" are actually custom music streams personalised to your choice of artist and genre. Pandora lets you listen to specific songs or artists; create playlists and find new songs. Pandora's software draws on and analyses a huge database of music to keep offering you with new music based on your favourites and your listening patterns.
The app also lets you bookmark particular songs and buy tracks directly from iTunes. You can also see album art, read about artists and check the songs you've just played. There's a free version, but a paid subscription gives better streaming quality, no advertisements and unlimited listening.
iTunes
This app has transformed music listening and music buying. It's been underrated, but it's a powerful software application that lets you acquire, manage and listen to music. You can upload music wirelessly for on-the-go listening. Or you can purchase tunes from the iStore and have them delivered directly to your iPhone.
This app lets you post songs (or photos, videos and comments) from inside iTunes. Your followers can buy the songs with a click. As well as alert you what your friends are listening to, and what your favourite bands are up to.
Amazon Cloud Player
This app that lets you access and plays tunes you've uploaded to Amazon Cloud storage. Amazon offers 5GB of storage for free, and you can increase your storage for a fee. You can purchase songs from Amazon, which will automatically be stored in the cloud, or you can upload tunes from your computer. This allows you to use the Cloud Player app to play music on your Android phone or iPad. While the Cloud Player itself doesn't work on the iPhone, you can listen to tunes from your Cloud library using the iPhone's built-in Safari browser.
Slacker
Slacker is another Internet radio service. It has apps for iPhone, Android, BlackBerry and Palm. Like Pandora, Slacker creates custom stations that play music of a certain type. But for a fee, Slacker also gives you unlimited access on demand to the music or artists you choose. If you want to take a break from music listening, there are also channels that offer comedy and news content. Slacker also lets you store stations and tracks temporarily to listen to when you're not connected.
Tidal
Tidal is a subscription-based music streaming service available on Windows, OS X, iOS and Android; that combines lossless audio and high-definition music videos with exclusive content and special features on music.
Tidal is the world's first music service with high fidelity sound quality, high definition music videos and a curated editorial by music journalists, artists and experts, making for a simply superior experience. The aim is to enjoy music the way artists intended. You will have access to over 40 million tracks, 130,000 music videos. With no ads or low-quality imagery. This app also has an offline mode to save albums and playlists offline, which can be used for up to three devices.
Rdio
Rdio is a paid service that gives you access to streaming song tracks and playlists from a library of 8 million tunes. You can follow what your Facebook and Twitter friends are listening to and check out your latest musical finds, too. Rdio also lets you tune in to artist-created radio stations. The app can also check your home collection of stored tunes that you've purchased from the iTunes Store or other sources, and give you access to these songs on the go. It is available for Android and Blackberry, iPhone and Windows Phone 7.
Dance to your own tune
There you have it, a comprehensive list of music based apps that will cater to just about everyone's musical needs, moods and tastes.
Contact us
If you want to know more about how mobile marketing or developing a mobile app and how that can be applied to your business, feel free to contact us here
Sources: Deezer, How Stuff Works, Mic.com