Sport is the lifeblood of many communities, it speaks to people from all walks of life, age groups and unites them under a common theme, team and goal.
That being said it's not always easy to effectively manage communication within and outside these institutions because there are simply so many moving parts. From the staff to volunteers, to players, to fans. They all need to be communicated to regularly in order to keep a club functioning at optimum levels.
Whether you're a professional club, semi-professional or a recreational sports club, there is always room for miscommunication or loss of contact which can cause a range of headaches and issues. It doesn't have to be all doom and gloom for club owners and operators. There are ways to streamline the communication process, like inlisting a communications tool like bulk messaging.
Bulk messaging solutions
Some may see
bulk messaging
as a tool for the big corporations but this is a misconception. Its versatility, scalability and accessibility make it easy to apply to a range of areas, even your local sports club.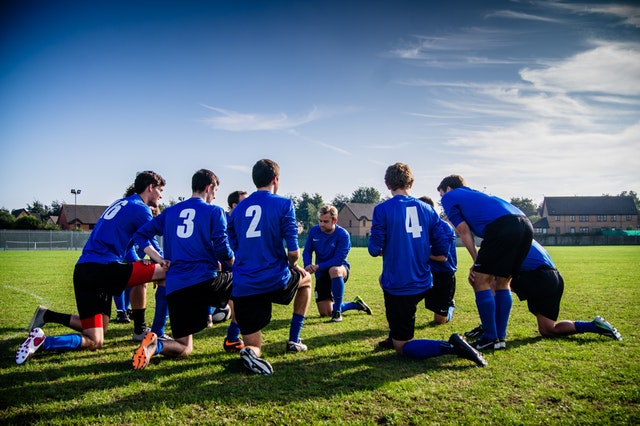 How can sports clubs use bulk SMS?
Here are 8 ways
bulk SMS
can be used to improve the way you run and communicate with staff, players, fans and more using bulk SMS.
1. Registration and Admin
Recreational and sports clubs tend to have plenty of admin, from player registration to tournament participation and more. Keeping players, coaches and managers in the loop regarding their administrative obligations will make applications a smoother and less painful process.
2. Fixtures
Depending on the size of your club you could have multiple teams playing every weekend from junior all the way up to professional level.
Sending out fixture lists a few days before the time or sending tailor-made SMS's to those coaches, managers, fans, players and parents to keep them up to date is important if you want to maintain consistency and make sure everyone is on the same page.
3. Reminders
Reminders or follow up messages are great for maximising on your messaging campaigns. Whether it be an announcement, payment issue or a sale it's always a good idea to follow up with the recipient.
While 93% of users do open their SMS they may be busy at the time to take action, by sending a reminder it will encourage them to complete their original action.
4. Payments
Clubs have plenty of transactions going on from sales of merchandise, ticket sales, season ticket allocations, player registration fees, salaries and more.
Having your own payment confirmation SMS gives each party piece of mind that they've completed their transactions and help avoid complications and unnecessary enquiries.
5. Sales and promotions
If you're having sales of merchandise or tickets it's important to get the word out as fast as possible. This helps fans and consumers prioritize their budgets accordingly and make a little bit of their income available to support their local or favourite teams once payday comes around.
6. Scores and results
Let your fans keep track of your performance, you can send out weekly SMS's with the latest scores and results or be take it up a notch and include a
link in the SMS to your website
where you host all your scores, results and match reports.
Driving traffic to your website and also keeping fans up to date even when they cannot attend your games.
7. Fundraisers and functions
If you're going to play host to fundraisers or functions at your clubs premises you will know that attendance is key to making an event like this a success.
Communicating efficiently with people and businesses who have close ties or affiliations with the club will make for a solid attendance base as well as helping spread the word among their social circles.
8. Announcements
Not every day can stick to the routine and sometimes announcements need to be made with quick turn around times.
For example, practice being cancelled, practice times changing, venue changes for matches, matches being called off or cancelled and much more.
Having messages sent out immediately to spread the news on something like a match cancellation saves people time, effort, travel costs and most importantly avoids frustration, which is normally aimed at the club.
Be a good sport
Now that you see the benefits of improving communication within your club and how bulk messaging can turn it into a fine-tuned machine why not give it a shot?
Don't you think its time to invest in a solution that remedies so many problems with so little effort and at a low cost?
Contact us
If you want to know more about bulk SMS and how it can improve your business, then feel free
contact us here.