A few weeks back we discussed Google introducing click to messaging ads on the Adwords platform and how it can benefit local businesses. SMS looks to be a key focus for Google, in their bid to drive higher conversions on mobile searches.
In 2016 Google plans to bring back SMS, the way Justin Timberlake brought sexy back in 2006.
The quick adoption of click-to-message paid ads since the rollout and the success it's been in short time being served to users and available for marketers has had a ripple effect. Google has begun to trail SMS messaging in organic search via its' knowledge graph application.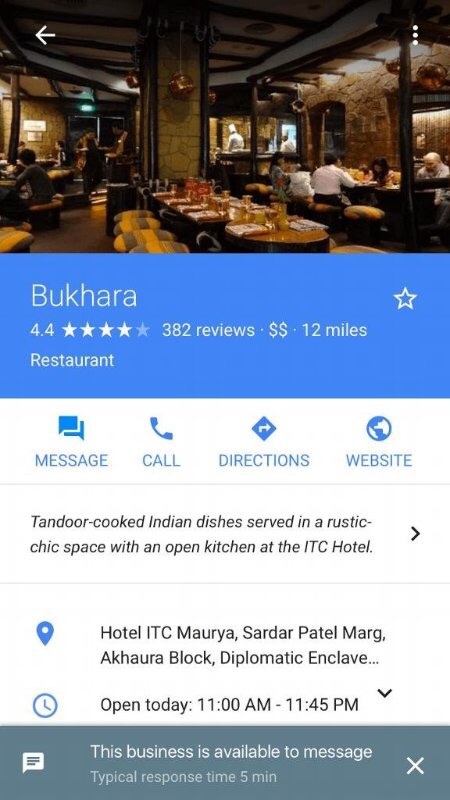 WHAT IS A KNOWLEDGE GRAPH?
The Knowledge Graph (KG) is special markup displayed in search to enhance its search engine's search results with semantic-search information gathered from a wide variety of sources. Knowledge Graph display was added to Google's search engine in 2012, having been announced on May 16 of that year.
WHAT IS A LOCAL KNOWLEDGE GRAPH?
A local knowledge graph allows users to submit their business listing and details to Google and associate it with their website. Once verified the local knowledge graph will display for relevant search queries and displayed in google traditional search or google maps search.
TEXTING VIA ORGANIC SEARCH
Thanks to some avid SEO's keen eyes changes in SERPs are quickly made public. Some have begun to notice Google trailing its click to message option in localised knowledge graphs that can be managed via Google My Business (GMB) or Google+.
GMB & G+ listing managers can submit a mobile number which will reflect on KG's displayed on mobile devices as a new option. Once the number is validated a "Message" tab will be made available.
The messaging option, when clicked on opens up an in search messaging option. Searchers can use this to directly message a business.
Note: This update is currently in beta testing and is only available for selected results within the United States. If data reflects positive growth similar to click-to-message ads, it won't be long before a complete roll -out is on its way.