How SMS's can be used in to aid in emergency situations
Things can happen in the blink of an eye and preparation for emergency situations can mean the difference between avoiding life and death situations.
The power of SMS is that it can be triggered almost instantaneously which is exactly the kind of response times needed in emergency situations.
Even with all its benefits SMS is still considerably under-utilized as a reliable communication medium in times of difficult, intense and emotional circumstances.
For this reason we at iTouch thought it ideal to put together 5 ways SMS can be used effectively in emergency situations.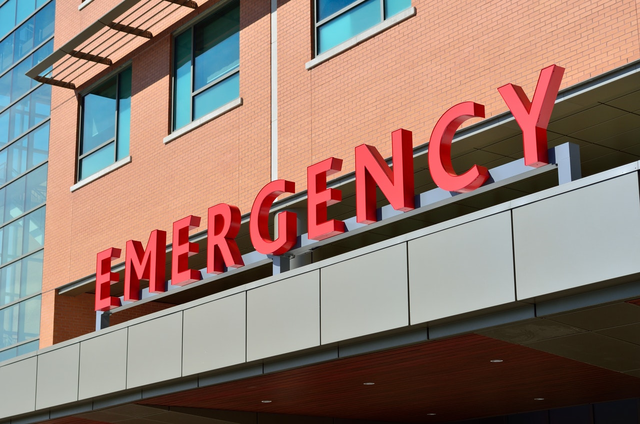 1. Child and geriatric family member GPS Tracking
Keeping track of those we care about especially those in the family who are more vulnerable like kids and the elderly can keep many up late at night. SMS can be an effective means of keeping track of loved ones and assist in knowing where they are.
GPS trackers in watches and smartphones can be fitted with apps that fire off an SMS for certain reasons. Should a child leave their designated area, SMS could alert you of their GPS location and when they are on the move and can quickly neutralize a potential emergency.
In this instance, SMS can assure you peace of mind and keep them safe.
2. Heart pacemaker acting abnormally
There are thousands of patients, young and old living with pacemakers and while this does give them a better quality of life it's not always full proof and complications can arise.
Fitting one's heart pacemaker with detection flags for situations where it is acting abnormally and sending an SMS can help ease the situation and get all the information needed to help.
In such emergency situations, phone calls might be incoherent, or the patient may not be able to provide all the information needed at the time. However, automated SMS's could send out a distress call along with relevant details like location, the resident doctor treating the patient and much more.
3. Home alarms break-ins
SMS can be used two ways within this type of situation. If someone tries to break into your home while you are not there, an SMS can be triggered with or without the sounding alarm to inform you about the break-in and whether your security company has been notified and are handling the situation.
The second way SMS can be used is if you are at home and a break in occurs. Making a phone call and alerting the burglars of your presence could increase the likelihood of things ending gravely.
However, SMS can decrease that risk while trying to contact the authorities and concentrate on getting yourself to safety.
Sending a short SMS with a set standardized language or have predefined emergency codes agreed upon by your security company could increase response time and allow for the situation to be dealt with rapidly.
4. Car crash or break downs
Car crashes and break downs can be extremely stressful, and an SMS can be the best and quickest solutions to get the emergency services needed to get the required help.
Many of today's vehicles have smart technology in them or can be fitted with trackers that immediately detect faults, collisions and even theft
Setting up an SMS alert can help send out the valuable information to all relevant parties like the insurance company, police, vehicle towing companies or even family members should you be part of or in an incident involving your vehicle.
This will free you up to tend to more important things like injuries or the safety of your passengers.
5. Fire alarms in the office
Fitting buildings with smoke detectors that also have an SMS component to it should become standard and one of best practices for most large residential and office complexes.
Having a standardized SMS alert to inform employees, residents of the building and emergency services about the fire can aid in notifying relevant parties. This kind of warning can help increase response times, improve evacuation times and defuse a possibly fatal situation.
SMS can be a life saver
SMS is more than just a messaging tool and with a little innovative thinking, it can be applied to a wide variety of life-saving situations. Life is unpredictable and as we like to have insurance for unforeseen circumstances, SMS can provide assurance should incidents occurs.
Contact us
If you have any questions about SMS marketing or would like some advice on how best to use this product to keep your clients happy, contact us here.