Dream Details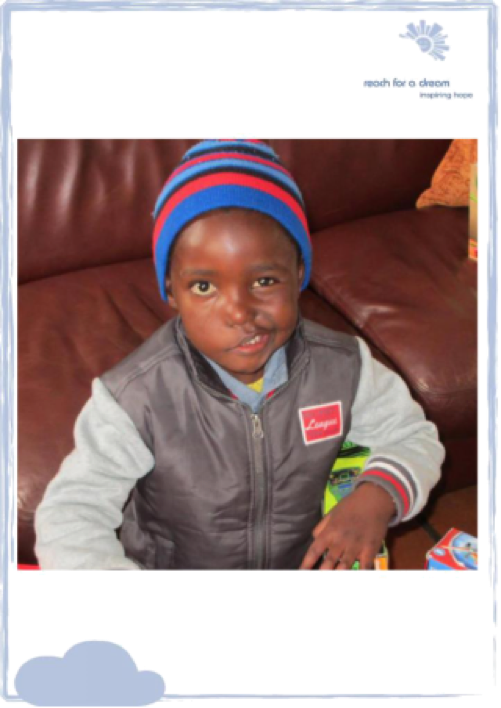 Name

Lwethu Makumsha

Age

6yrs

Illness

Fibromatosis

Dream

Lots of Toys, Remote controlled car
Dream Feedback
I met the family at Bellville train station. They were extremely tired and cold when they arrived, having woken up at 3am to make the journey! I bought us all some delicious breakfast and coffees from KFC, which is Lwethu's favourite food. He really enjoyed his chicken meal, and everyone felt energised for the day ahead! I gave him the RFAD bear - he loved it and ended up carrying it around the whole morning!
We were greeted at the Franschhoek Motor Museum with Hot Chocolate and more coffee. Lwethu might be small but he can eat and drink PLENTY for his size ☺. Our guide for the day introduced himself, and we set off for the grand tour. He had his work cut out for him as Lwethu could only speak Xhosa, his Granny Afrikaans and his Cousin English!
Lwethu started out very sub-dued, but we soon started hearing gasps of excitement bursting out with each new car he decided should be his. He grew increasingly more giddy and started darting under the barriers. The museum staff thought it was hilarious and allowed him to open and sit in any of the cars he wanted to – naturally he chose the rarest ones! Hi RFAD bear also got to sit in the cars and pose for photos ☺.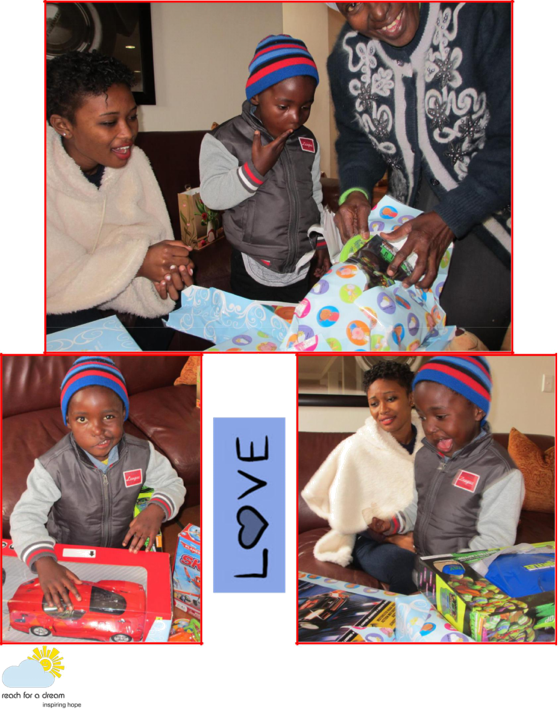 The family got a chance to take a ride in one of the classic cars around the farm, which they said made them feel very glamourous. I took the opportunity to set up all of Lwethu's gifts. When he walked back in and saw the pile of presents, he ran up and immediately started opening them. He was completely over the moon with every gift he received, but his favourite was definitely the remote control Ferrari – which was the same Ferrari he had just gotten to sit in at the museum! It was a very emotional moment for both Granny and his cousin, who couldn't hold back her tears.
We ended the day with some milkshakes and waffles at the museum, before making our way back to the Cape Town train station.
Granny mentioned that she had never seen Lwethu so happy and carefree – he is a bit self-conscious of the scars on his face which make it difficult to smile fully, but by the end of the day he couldn't have cared less!
Read Naledi's story here.