With 5G fast becoming a reality, this internet of the future has become the new selling point for many networks and smartphone brands. With the hook of fast and affordable internet coverage, it should come as no surprise that a data-only network has risen and could be a serious competitor for South Africa's established networks.
Using the Mobile World Congress (MWC 2019) as a launch pad, a new mobile data-only network operator called Rain announced the launch of the first 5G commercial network in South Africa, in partnership with Huawei.
With Huawei one of the frontrunners of innovation and technology, this partnership is set to change the data game in South Africa. Let's find out more about this network.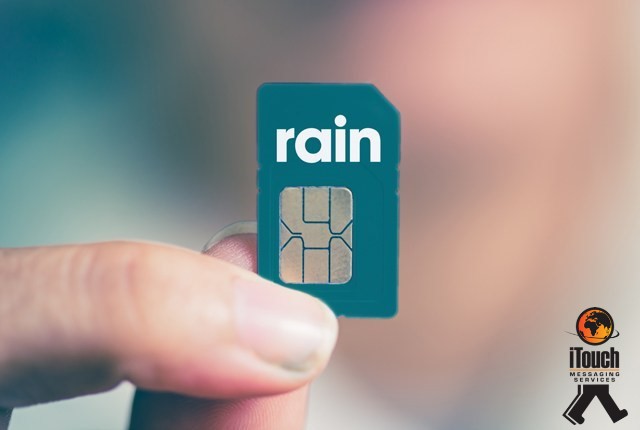 What is Rain network?
The Rain wireless network currently consists of 750 LTE-A sites in South Africa, and the company plans to expand this to 2,000 sites by the end of the year. Additionally, Internet Solutions is the channel through which Rain is currently offering commercial LTE-A packages to local Internet service providers.
Rain boasts that it provides "fibre-to-the-sky" for their users, and will benefit those who do not have access to fibre or want a quick and painless set-up with a new broadband connection.
Moreover, their partnership with Huawei will provide a supply of devices necessary for consumers to enjoy the new, high-speed mobile standard. This move has made South Africa one of the first countries in the world to launch 5G. In addition to the new base stations, Huawei's solutions provide Rain with full leverage to its existing LTE network and allocated spectrum for 5G deployment.
This method of sharing facilities and leveraging existing infrastructure will enable Rain to roll out the 5G network in a quick and cost-effective manner.
This is echoed by Shi Jilin, President of Huawei Cloud Core Network Product Line who states:
"It is an important step working with Rain to build the first 5G network in South Africa. With our solutions, we are committed to working with operators to build future-oriented networks that will give them the maximum value from their investment and give their customers the best user's experience."
What is Rain's coverage?
Pretoria, Johannesburg, Cape Town, and Durban all fall under Rain's coverage; as well as smaller cities in SA. Rain users can expect speeds of between 10Mbps – 50Mbps via WebAfrica.
However, if users would like to know if their city is under Rain's coverage, a map is available on their website.
Price, Data, and Top-ups
If your interest has been peaked by this new network, take a look at the three month-to-month Rain packages from Webafrica and MWEB, with pricing the same from both ISPs.
55GB – R549 per month
85GB – R799 per month
120GB – R999 per month
Additionally, users are required to purchase a Huawei B618 router as part of the deal, which costs:
R2,249 from Webafrica
R2,199 from MWEB
Top-ups:
1GB – R35
2GB – R59
3GB – R80
5GB – R115
10GB – R205
20GB – R345
Why we need more competition for data providers?
With ICASA's new data regulations only recently being accepted and implemented by the major operators, such as MTN and Vodacom, the Rain network could become a real contender. Additionally, these more recognized mobile networks are incapable of launching 5G services until they get access to more spectrums from communications regulator ICASA.
With such limitations at the point, Rain could become a favourite among South Africans. Furthermore, with many of the major networks being reluctant to lower their data prices or provides affordable packages; this new network could change that with its affordable and fast selling point.
Group CEO Willem Roos adds:
"The network will provide fibre-like speeds without the installation complexities, time delays and cost of laying fibre in under-serviced areas."
Additionally, Rain announced that September 2019 will see the release of 5G mobile phone products and plans to further promote 5G-enabled applications in terms of industry video, remote driving and smart manufacturing.
Let us help you reach your customers
Let us deliver your message to your customers with our range of communication solutions. As experts on the African continent, we can devise the perfect communications strategy for your business. We're a trusted partner for many companies as our enterprise messaging, and value-added services offer our clients a robust, scalable solution with global reach.
To find out more about our services contact us here
Sources