New research from global trade body Mobile Ecosystem Forum's annual Mobile Money Report reveals that mobile is increasing its role in banking, shopping and payments sector. While Smartphones have delivered a new secure experience for mobile users and driving growth and trust in mobile, mobile eCommerce has begun to flourish.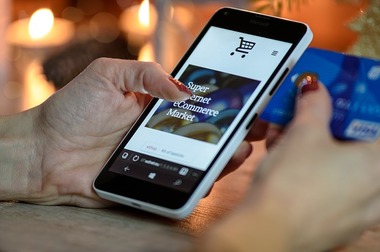 Mobile Money Report findings
According to Mobile Ecosystem Forum's annual Mobile Money Report, in conjunction with Wirecard, Smartphones are being increasingly used in monetary transactions.
Of the 6,000 consumers surveyed, from nine countries, 18% said they used their mobile phone to pay in a store in 2016, up from just 8% in 2014. In China, that figure is more than double the global average with 38% of Chinese consumer using a mobile to pay in-store.
Mobile shopping via apps and mobile websites is also on the increase. More than three-quarters of those surveyed (78%) made a purchase on their device in 2016 - an increase of 4% in 2014.
Nearly two-thirds of consumers said they now use mobile for their banking. Forty-four percent said they use apps to check balances (up from 28% in 2014) and 29% to pay bills (up from 20% in 2014).
78% of consumers made a purchase via mobile in 2016
What the experts have to say
"Today, consumers use smartphones to manage their entire lives: to play games, chat, check their finances, purchase products and order services," said Christian von Hammel-Bonten, Executive Vice President Product Strategy at Wirecard.
"Chinese users are at the forefront of this ongoing trend. This comes at no surprise as we enable our customers from the beginning to benefit from this trend with our financial solutions."
However, despite the rise in the use of mobile, there are ongoing issues that need to be addressed. One in five abandoned a mobile payment because the process took too long, and a third (31%) did so because too much sensitive information was asked of them.
"The research shows we can still do more to improve payment flows, improve consumer trust in mobile money to allay privacy and security concerns," said Rimma Perelmuter, CEO at Mobile Ecosystem Forum. "But overall, the news is good: mobile remains the key driver of online commerce."
Businesses need to go mobile
2016 was a great year for the mobile growth wave and it is predicted it will continue in 2017. On the back of this study and the evidence, it presents it is essential that businesses look to adopt a mobile strategy. If they are to stay ahead of the curve, remain competitive and leverage on current growth of the market.
Contact us
For more information on how your business can take advantage of the growth in the mobile industry, speak to us at iTouch
Contact us and we will arrange an appointment to meet you.
Source: Bizreport