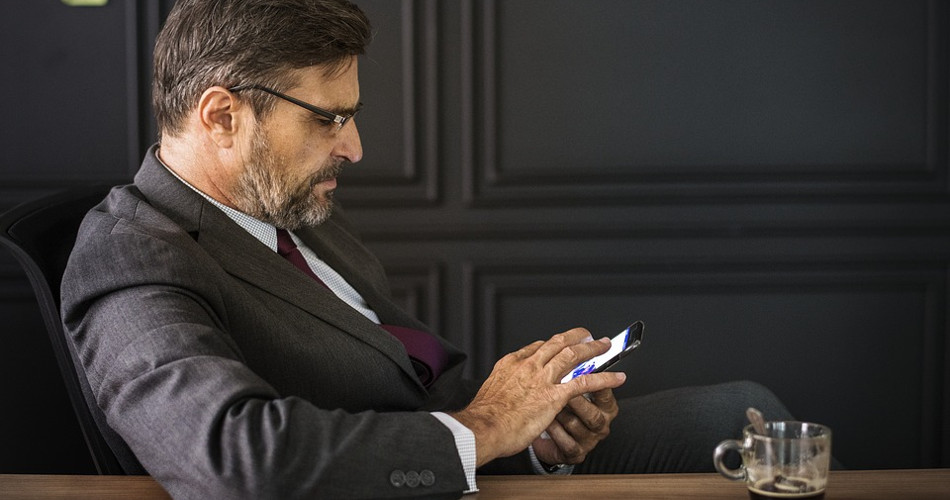 With technology taking over our lives, it is no wonder that banking services has joined the technology revolution and have gone digital with their services.
Mobile banking refers to the use of a smartphone or other cellular device to perform online banking tasks while away from your home computer, such as monitoring account balances, transferring funds between accounts, bill payment and locating an ATM.
It is with this in mind that we decided to explore what Egypt has offered for their consumers via mobile banking.
1. CIB Mobile Banking
This mobile banking app provides quick and safe access to your accounts anytime, anywhere using your smartphone or tablet. This app allows you to:
Keep Track of All Your Banking Basics. View all your accounts, credit cards, deposits and loans. Tap on any Account/Credit Card to view its details and latest transactions.
Transact between your accounts and/or other accounts inside or outside CIB in just a few clicks. Additionally, you can settle your credit card or any other CIB credit cards
Request new banking materials. Submit requests for a new cheque book, report a lost/stolen credit card immediately, any complaints, suggestions or inquiries and control and change supplementary card limits.
Locate the nearest ATM, branch using the latest technology
Get The CIB Banking App
All you have to do is:
Download CIB Mobile Banking application from your store for free.
Login directly using your Internet Banking credentials or register as a new user with your debit/credit card.
2. HSBC Mobile Banking App
This app allows you access to your accounts quickly, securely and on the move. They boast to being the ideal way to stay updated in credit card options in Egypt worldwide - whether you are travelling abroad or looking for shopping, dining or leisure experience in Egypt.
This app allows you to:
Make foreign exchange transfers
View your account balances, account details, and account history for all your local and global* HSBC accounts and credit cards
Open a new Time Deposit
Transfer to your own HSBC Bank Egypt Account/Cards
Send and receive secure messages with HSBC about any banking enquiry you may have
Pay your already set up (saved) bills
Check exchange rates and use the built-in currency calculator
Branch and ATM Locator
Global View and Global Transfer
Apply for credit cards and loans
3. Emirates NBD Egypt Mobile Banking App
This app permits you to access the app using the same User ID and Password of the Online Banking Service.
This app allows you to:
Login to your main account with your fingerprint using our newest Smart Touch feature with no need to enter your username and password
Monitor all your Emirates NBD accounts
View current and previous credit card transactions and statements
Perform credit cards payments
Transfer funds between various Emirates NBD accounts
Transfer between Emirates NBD accounts using the mePay feature that enables you to transfer using mobile numbers from your contacts list
Transfer from Credit Card to Own Account
Same Bank Transfer in EGP processing at the moment
Local & International Bank Transfers
Fixed Deposits Issuance
Cheque book Request
New Sub-account opening
Redeem cards reward points
View exchange rates
Reach the nearest branch or ATM
Paying bills through Fawry service
View loan details
4. First Abu Dhabi (FAD) Mobile Banking
This app asserts that it provides the convenience of banking at your fingertips.
Accounts
View your account balance and details
View your transactions history
Cards
View your card balance
Payment of your own FAB credit card
Transfers and payments
Transfer money between your own FAB Egypt accounts
Transfer money to another account in FAB Egypt
Transfer Money to another bank account in Egypt
Customer Service
Apply for a loan
Request a paper statement
FX Rates
Keep up to date with FX rates
ATM and Branch locator
Find the branch / ATM closest to you
Accounts
View your account balance and details
View your transactions history
Get Banking Convenience with Just One click
Now that you know what Egypt has to offer, all it takes is only one click to get started and be part of their mobile network.
Reach Your Clients with the Most Secure Mobile Messaging Services in Africa
If looking for communication solutions to reach your audience, why not contact us here, and we can devise the perfect communications strategy for your business!
iTouch is one of the few messaging companies in Africa that abide by GDPR and POPI security standards. Let us worry about the legal and security protocols so you can focus on growing your business.
Sources: