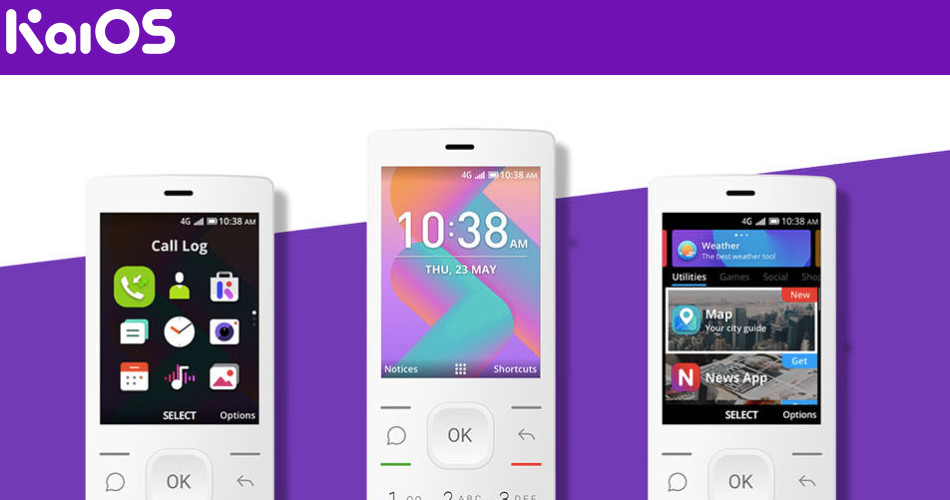 This year's AfricaCom 2018 created an expectation of announcing innovative and exciting technologies for Africa and the world. Lucky for us, AfricaCom 2018 did not disappoint.
At the yearly AfricaCom conference in Cape Town, the CEO of MTN Group, CEO of KaiOS Technologies Inc., Executive Vice President of China Mobile Communications Group Co., Ltd., and Executive Vice President of UNISOC announced their partnership to launch the worlds' first 3G smart feature phone in Africa powered by KaiOS.
What does the mean for consumers?
KaiOS uses the same operating system that powers Nokia's "banana phone", the 4G-capable 8110. However, this new mobile device will allow customers to upgrade from a feature phone with only voice and text capabilities, to a fully connected handset with fast, 3G internet.
Due to the competitive pricing of the device, access to advanced digital services is finally an actuality for everyone. This new mobile device aims to makes internet connectivity affordable for everyone.
Rob Shuter, Group President and CEO of MTN, said:
"As MTN we are proud to be part of this partnership that supports our ambitions to deepen digital inclusion in our markets. This initiative contributes to the achievement of one of our key goals to provide affordable data enabled handsets to our customers, and by so doing, remove some of the barriers to mobile internet adoption in Africa."
Additionally, word from Sebastien Codeville, CEO of KaiOS Technologies highlights that with 834 million people still unconnected to the internet in Africa, launching this product with MTN, UNISOC and China Mobile stands to have a significant impact on communities across the continent.
Lastly, he adds that "MTN has one of the largest customer bases in the region and coupled with KaiOS, we're taking an important step toward closing the digital divide on the continent."
What are the features?
This KaiOShe powered mobile hosts the following features and services:
Fast internet access through Wi-Fi and 3G
Bluetooth connectivity and GPS for navigation
The Google Assistant and other smart services
The KaiStore, home to the world's most popular apps and localised content
2 cameras, as well as music and video streaming services
Long battery life 2000mah
Dual SIM support
This product will help convert African 2G users to 3G, allowing African people to enjoy high-speed mobile networks.
The new smart feature phone is powered by the UNISOC SC7731EF, the first 3G smart chipset with up to 256MB RAM.
Has a 2.4' screen, 256MB/512MB RAM/ROM
The Coverage
KaiOS even now powers close to 50 million smart feature phones globally, including in the USA, Canada, India, China, and several countries in Europe.
It has overtaken iOS as the second most popular mobile operating system in India (based on data usage) and is leading the pack in connecting the next billion users by empowering devices to provide affordable mobile internet access.
The 3G smart feature phone will primarily be available from MTN in Nigeria and South Africa followed very shortly by the other MTN operations in Africa as well as the Middle East. It will retail at the relatively affordable of $20-$25, compared to the price of other devices across the African continent.
3G for everyone by 2019!
With the availability of this mobile set to begin from the first quarter of 2019, connecting Africa has never seemed easier.
Let Us Help You Reach Your Customers
If looking for communication solutions to reach your audience, why not contact us here, and we can devise the perfect communications strategy for your business! From Mobile Development to standard bulk messaging solutions, we provide and manage it all.
iTouch is one of the few messaging companies in Africa that abide by GDPR and POPI security standards. Let us worry about the legal and security protocols so you can focus on growing your business.
Sources: