Johannesburg, South Africa will hold to its name as the city of gold as it hosts the 3rd annual IoT Forum Africa. The technology event caters to business leaders and IoT ecosystem partners in Africa.
IOTFA is a platform that brings together stakeholders, investors, technology enthusiasts and more to share their knowledge of real-world IoT trends, challenges and solutions.
This forum is offering attendees the opportunity to rub shoulders with leaders, from a variety of industries. Internet of Things Forum Africa is the perfect event to participate in inspiring exchanges as well as discover the ever-expanding sector that is IoT.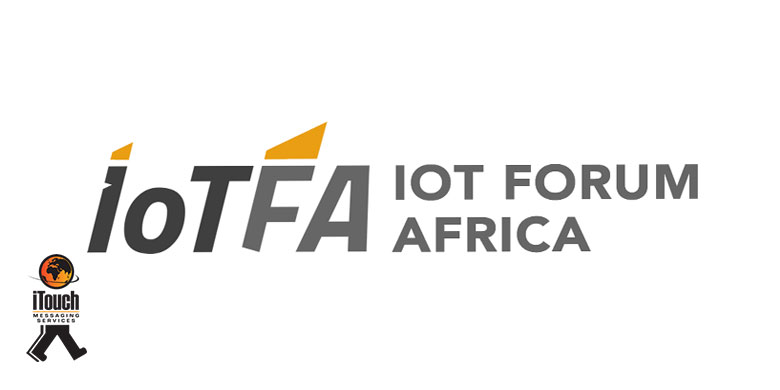 What is the IOTFA?
The Internet of Things (IoT) embodies one of the most transformative technological phenomena to emerge in the 21st century. Its influence will be far-reaching, touching virtually every aspect of day-to-day life and disrupting business and commerce.
The Internet of Things Forum - Africa Conference will host key industries including Manufacturing, Transport, Health, Logistics, Government, Energy, Insurance, Retail and Automotive for two days of top-level content, solutions-based case studies and discussions.
This forum is hosted in Africa is no coincidence as the potential for IoT is vast. IoT has the power to be the solution to Africa's unique challenges found in critical sectors such as energy; agriculture; the environment as well as healthcare, and IoT might be the solution to some of these problems.
Why is the IOTFA worth attending?
IoT has unlimited potential and can be applied to a range of industries this much we know. In order to realise the potential of the technology, it's up to creators and industry leaders to come together and apply this tech in practical ways to various fields from finance and retail to travel and logistics.
IoT adoption will have wide-spread ramifications as it becomes integrated into various business practices and getting the opportunity to be one of the front-runners is an exciting prospect.
If you have an interest in IOT then here are some reasons why this forum is essential for those in the IoT, STEM and technology sector.
Deliver a keynote – Present your IOT solutions and case studies to a captive audience of buyers and decision makers from diverse industries.
Brand visibility – Reinforce your position as an industry leader collaborating with other top IT innovators on the technologies defining our future.
Networking – Connect in person to create new business relationships and strengthen existing ones with customers, and partners.
New business –This is a premier business development opportunity: a high-profile event featuring discussions on the advantages of IoT and Analytics for hundreds of business leaders.
Media – Get interviewed by leading publications and gain extensive exposure on ITNewsAfrica.com.
Become a key player – Mark your commitment to becoming a key player in the Internet of Things arena.
Diverse audience – Meet executives from diverse industries including Manufacturing, Transport, Healthcare, Logistics, Government, Energy, Insurance, Retail and Automotive.
What are the key highlights to see this year
Each year the forum naturally looks to improve its appeal and value to attendees and this year will be no different. To illustrate here are a few of the expected crucial topics on the debate at this years forum.
This event will allow you to:
Hear about the technologies, platform solutions and devices that will power your IoT Solution
Navigate the complex IoT ecosystem to identify partners, providers, and prospects
Understand how sensors and their IoT data sets deliver unprecedented business intelligence to drive performance, growth, and profitability.
Hear from successful companies that have implemented revenue producing IoT solutions
Learn how to align your IoT solution with market opportunities
Event Details
Now that you know what is in store for this year's IOTFA, here is everything you need to know to attend.
Early Bird Delegate Pass: R4450 (by 31 Jan 2019)
Delegate Fee: R4950
Date: 26 - 27 March 2019
Venue: Gallagher Convention Centre, Johannesburg, South Africa.
Tickets can be purchased via their website or through Quicket
To download the sponsorship and exhibition brochure visit: http://iotforumafrica.com/about/sponsorship-packages/
Contact details:
Stay on the beat
If you have a vested interest in IoT or you're looking to leverage skills and partnership opportunities, then this forum is one you do not want to miss.
IoT is still very much in its infancy in Africa and getting the opportunity to network with thought leaders and gain practical knowledge will be invaluable to you and your business over the next five years as this sector continues to grow at a rapid rate.
Let us Help You Reach Your Customers
If looking for communication solutions to reach your audience, why not contact us here, and we can devise the perfect communications strategy for your business! From Mobile Development to standard bulk messaging solutions, we provide and manage it all.
iTouch is one of the few messaging companies in Africa that abide by GDPR and POPI security standards. Let us worry about the legal and security protocols so you can focus on growing your business.
Sources: