The Mobile Ecosystem Forum of which iTouch is a member recently ran a study in association with CLX communications. The studies goal was to gauge consumer global insight into fraud in chat apps and SMS for 2016.
The study called on 6000 participants across 9 countries with South Africa being one of the participating countries. It also covers users text messaging habits and how they react to spam messaging.
So what did South Africans have to say?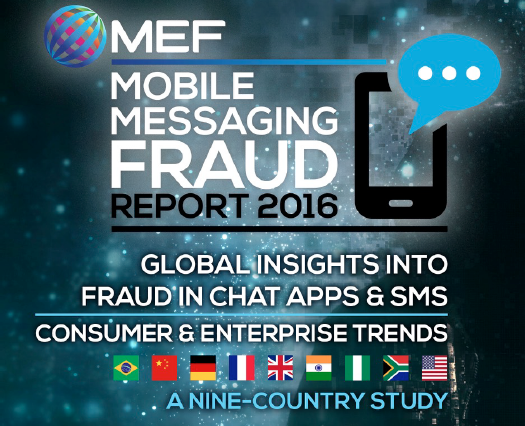 How often do you receive unsolicited text messages?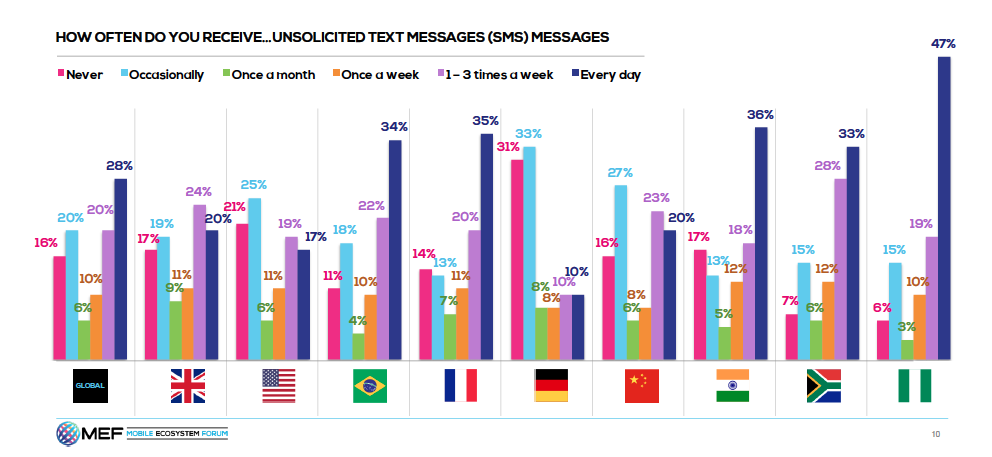 South Africans Response:
Never 7%
Occasionally 15%
Once a month 6%
Once a week 12%
1 - 3 times a week 28%
Everyday 33%
Out of the 9 countries, South Africa ranked 5th place in frequency and amount of spam received. Beaten by Nigeria, India, France and Brazil
What do you usually do about these messages?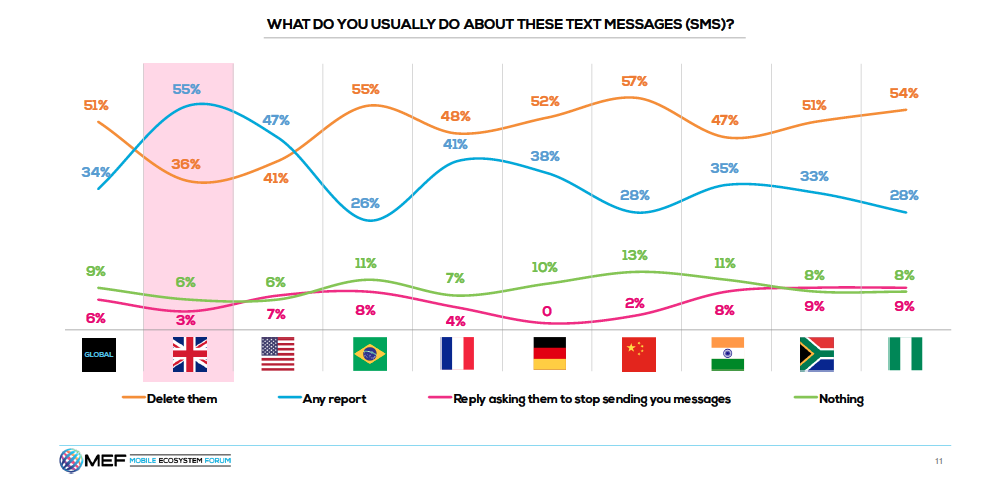 South Africans Response:
Delete them 51%
Report solicitor 33%
Reply asking them to stop messaging 9%
Nothing 8%
South Africans seem to have very little tolerance for spam in 5th place with China, Brazil, Nigeria and Germany more aggressive in deleting spam
More on the study
If you're wanting to see how other countries performed within the study or the global average you can view the full report here.