How the iTouch Bulk SMS platform works
Being promptly responsive to customers needs in a winning strategy in business today dan the lighting speed with which queries and problems are attended to and information communicated gives businesses a competitive edge.
ITouch's corporate messaging solutions are available tools in any corporate communications mix. They include out of the box SMS based products, bespoke applications and consulting while leveraging the most cutting-edge technologies
With this in mind we looked to extend our expertise into the SME market by providing anyone with enterprise level messaging at any scale with iTouch Bulk SMS.
1. The platform
A web-based application
Fully interactive, self-provisioning user platform
A simple and fast bulk messaging solution that meets your communication needs effectively
2. Benefits and features
The iTouch bulk SMS platfomr enables you to better serve your clients though:
Real value for your business
Stability and reliability
Cost effectiveness
Return on investment
Usability
3. Clientele
Corporates and small business
Improves your customer communications and interactions
Reach more users with only one platform
Web-based messaging solutions
4. Support for simplicity
Click on 'Register' or "Sign up"
Purchase credits on your account
Send a single or bulk SMS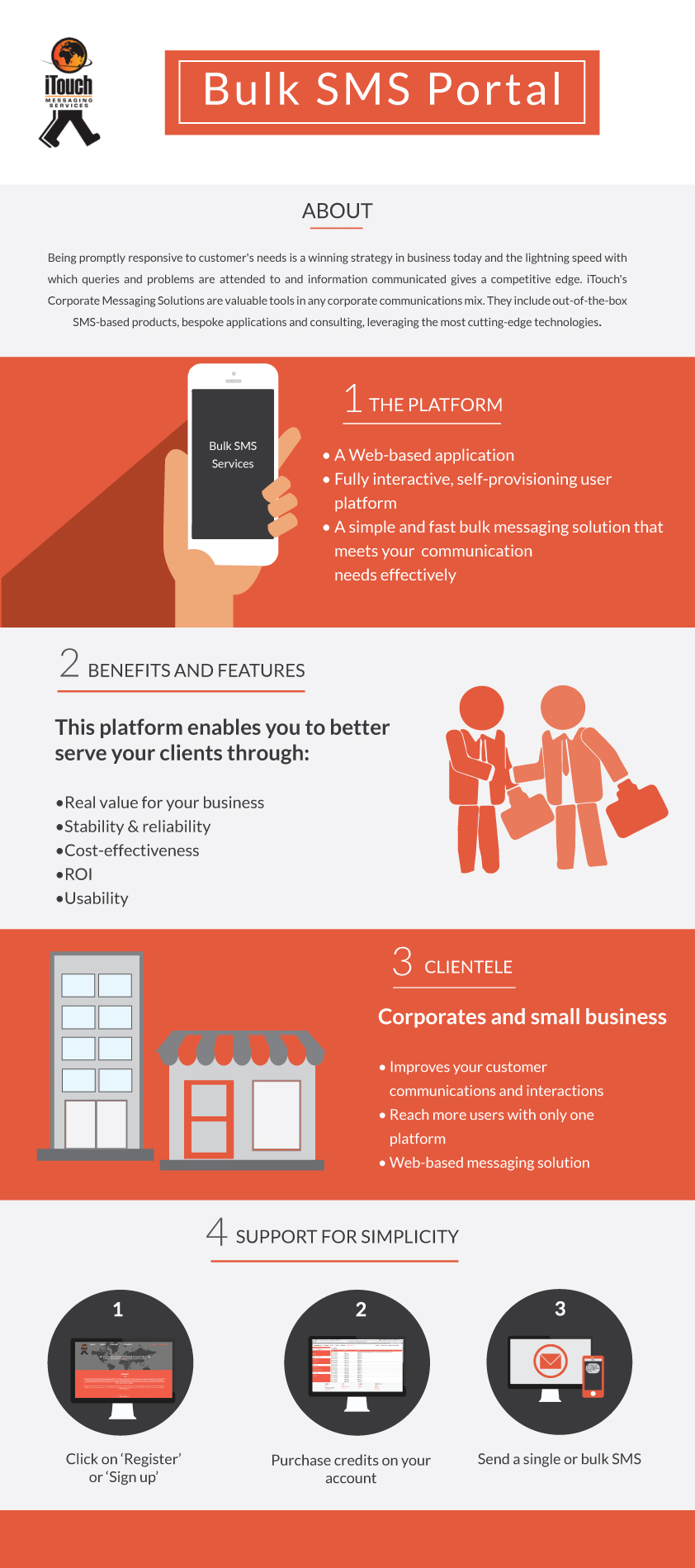 Contact us
If you're company is a victim of SMS spoofing and would like to know more about how to prevent spoofing or you're looking for a trusted bulk SMS service provider then contact us here.