If you haven't noticed Cryptocurrency is currently exploding with Bitcoin driving the technology to the masses. If you are interested in using Bitcoin you will need a place to store it. Cryptocurrency is just like cash in this regard, you will need a wallet to store it and carry it around, but not a wallet in the traditional sense.
Think of your wallet as your way of interfacing with the Bitcoin network in the same way you would your internet banking by logging into your bank's website with your username and password.
A Bitcoin wallet uses private keys, these are secret codes that allow you to spend and transfer your Bitcoin or altcoins to other wallets. So ultimately it's the private keys that your wallet secures, not the bitcoins themselves. So a Bitcoin wallet is basically just an app, website or hardware device that allows you to manage your private keys.
What exactly is a Hot Wallet?
A Hot Wallet refers to a cryptocurrency wallet that runs on a device connected to the internet like laptops or mobile phones. So any software wallet or iOS, Android, or Windows app are technically a hot wallet because it's accessible to the internet.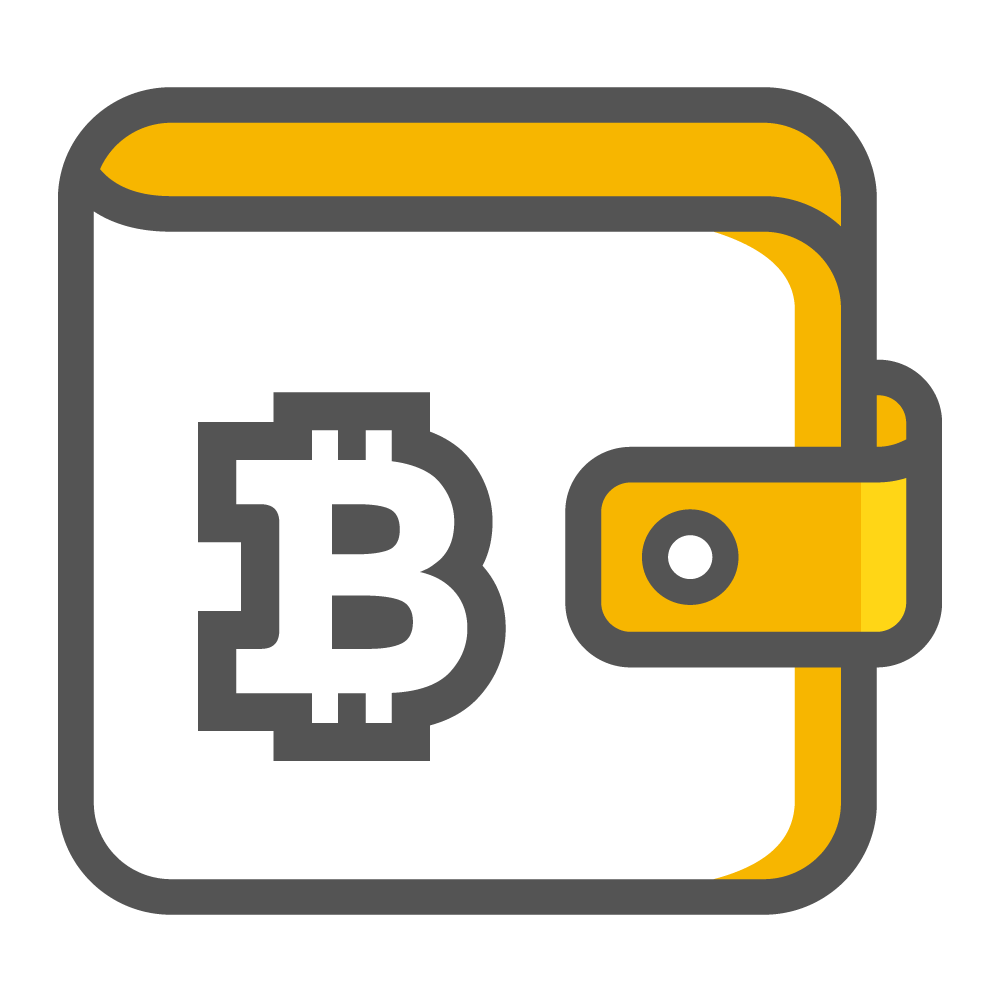 Mycelium
Mycelium has a lengthy history of being the most prevalent Bitcoin wallet for Android users and is also available for iOS devices like the iPhone and iPad. The app is simple and intuitive with very straightforward setup instructions.
This is a true Bitcoin wallet for Smartphones and a great choice for those that don't want their coins to be on any kind of exchange or service.
With the Mycelium Bitcoin Wallet, you can send and receive Bitcoins using your mobile phone.
100% control over your private keys, they never leave your device unless you export them
No block-chain download, install and run in seconds
HD enabled – manage multiple accounts and never reuse addresses (BIP32, BIP44)
Ultrafast connection to the Bitcoin network through our supernodes
Watch-only addresses & private key import for secure cold-storage integration
Secure your wallet with a PIN
Compatible with other bitcoin services through bitcoin: URI handling
Support for BIP38 Keys
Find other people to trade Bitcoins with in person using our Local Trader feature.
Airbitz
Airbitz is a stress-free to use Bitcoin wallet for iPhone and Android. Its familiar login feature makes using the app a breeze for people new to bitcoin. The wallet also creates automatic backups, so you don't have to worry about the technicalities of performing manual wallet backups.
Zero-knowledge & zero-access to user funds, keys, or transaction data by Airbitz or 3rd parties
Integrated purchase of discounted gift cards
Integrated bitcoin buy/sell from a linked bank account
Simple account creation using just a login & password (no printing of PDFs, writing down passphrases, or adding encryption settings)
Hierarchical Deterministic wallets with changing addresses per transaction
Search transactions by payee, category, or notes
Spending limits (require password or PIN to spend above limits you set)
Decentralized server architecture. Wallets work even if Airbitz servers are down.
Bitcoin Wallet
Bitcoin Wallet is the first mobile Bitcoin app, and arguably also the most secure for Android.
No registration, web service or cloud needed. This wallet is de-centralized and peer to peer.
Display of Bitcoin amount in BTC, mBTC and µBTC.
Conversion to and from national currencies.
Sending and receiving Bitcoin via NFC, QR-codes or Bitcoin URLs.
Address book for regularly used Bitcoin addresses.
When you're offline, you can still pay via Bluetooth.
System notification for received coins.
Sweeping of paper wallets (e.g. those used for cold storage).
App widget for Bitcoin balance.
Breadwallet
Breadwallet is the only iPhone wallet which connects directly to the bitcoin network. This means that there are no servers to get hacked or go down – your funds are always safe. Even if your phone is lost, damaged or stolen, you can easily recover your funds using your personal recovery phrase. Designed with beautiful simplicity as the core design principle, Breadwallet is easy and intuitive for anyone to use. Now everyone can participate in the future of money.
Send and receive Bitcoin payments in seconds, online or in person
One button payments to bitcoin-accepting merchants and websites
Store your bitcoin safely and securely using built-in hardware encryption
Simple recovery phrase enables you to recover funds when your device is lost or broken
Direct Bitcoin network client – no servers to get hacked or go down
Green Address
GreenAddress Cordova is a multi-platform Bitcoin Wallet service for Apple iOS and Google Android. This wallet provides security, privacy, and ease of use through multi-platform mobility
Easy paper wallet backup via BIP39 mnemonics.
2FA via phone/SMS/e-mail.
Multi-signature addresses between client and server, for enhanced security.
Instant transaction confirmation with GreenAddress transaction verification.
In the event of service disappearance funds can be recovered via LockTime transactions and our open-source tools.
Copay
Copay can be downloaded from Apple iOS, Google Android and Microsoft Windows 10. Users can hold funds individually or share finances securely with other users with multi-signature wallets, which prevent unauthorized payments by requiring multiple approvals.
Multiple wallet creation and management in-app
Intuitive multi-signature security for personal or shared wallets
Easy spending proposal flow for shared wallets and group payments
Hierarchical deterministic (HD) address generation and wallet backups
Device-based security: all private keys are stored locally, not in the cloud
Support for Bitcoin testnet wallets
Synchronous access across all major mobile and desktop platforms
Payment protocol (BIP70-BIP73) support: easily-identifiable payment requests and verifiably secure bitcoin payments
Support for 150+ currency pricing options and unit denomination in BTC or bits
Electrum
Securing Bitcoin payments since 2011, Electrum is one of the most popular Bitcoin wallets on Google Android. Electrum is fast, secure and easy to use. It suits the needs of a wide spectrum of users.
Safe: Your private keys are encrypted and never leave your device.
Forgiving: Your wallet can be recovered from a secret phrase.
Instant On: Electrum uses servers that index the Bitcoin block-chain making it fast.
No Lock-In: You can export your private keys and use them in other Bitcoin clients.
No Downtimes: Electrum servers are decentralized and redundant. Your wallet is never down.
Proof Checking: Electrum Wallet verifies all the transactions in your history using SPV.
Cold Storage: Keep your private keys offline and go online with a watching-only wallet.
Keep in mind
Since a hot wallet creates your private keys on a device connected to the internet this is considered a less secure place to store your crypto, especially if you are holding for the long term.
Your hot wallet is similar to the physical wallet you carry in that sense. You have instant access to spend your funds provided you have the wallet available but it's also more susceptible to theft and hacking. Keep your private keys safe and never give it to anyone or store it in compromising places such as your email account.
Be sure to read what you need to know and take appropriate steps to secure your wallet. This is because there are cases of people losing millions due to hacking, or losing all their coins in their wallet when they send cryptocurrency to the incorrect wallet.
The technology is in its infancy and there are still plenty of teething issues when it comes to using it. So be vigilant and aware of your security during transactions and spending.
Contact us
If you want to know more about how mobile apps and how that can be applied to your business, feel free to contact us here
Source: