In today's digitally connected age, we are given the ability to access just about anything via the internet and have it at the touch of our fingertips. One of the advantages of better connectivity technology is that the savvy traveller can now have access language learning or language translations apps to bridge the language gap and avoid awkward conversations & situations when finding their way through a foreign country.
Being able to speak the local language of the country you are visiting is one of the greatest ways for travellers to fully experience the different cultures. You don't have to be fluent, but just learning simple words and phrases can significantly improve your trip.
Learning a new language can always seem daunting but not to worry, if you have a smartphone, you can learn as you go and to help you out we've put together a list of foreign language apps to help any wandering traveller.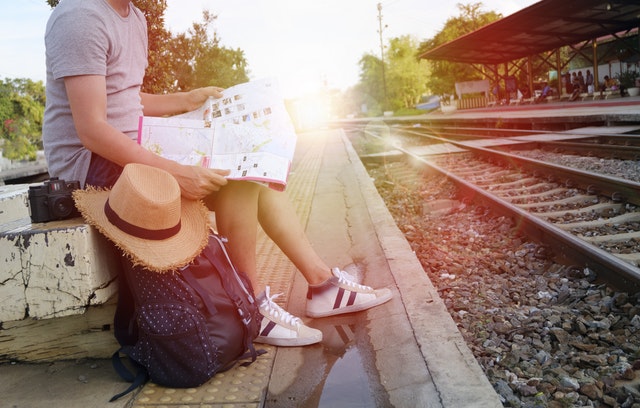 Make travelling a bit easier with these foreign language apps
Duolingo (Free)
From beginners to advanced learners, this app is designed to get a grasp on classic languages such as German and French. It also caters to some more unusual choices, like Norwegian, Swahili, and Klingon.
Covering over 23 major languages, it's no wonder Duolingo is one of the most popular language apps around — it's free, well-designed, and accessible.
The app divides languages into different topics, such as clothing or business, but also into adverbs, pronouns, and other grammatical subjects. You must interpret the text and audio, but you can slow down the audio if you're having trouble understanding it. The app's answering structure incorporates a wide range of activities; too, meaning you'll often have to type answers, speak them aloud, and chose from a set of multiple choice answers.
Supported languages - English, Spanish, French, German, Italian, Portuguese, Dutch, Irish, Danish, Swedish, Russian, Ukrainian, Esperanto, Polish and Turkish
Babbel (Free & Paid)
This app uses native speakers saying the words which help you say the phrases correctly.
The free version includes 40 classes, which is abundant enough to help you learn a fair amount phrases in 13 languages. Its language courses are paid for via subscription.
This app is broken down into lessons that last between 10 and 15 minutes apiece. There are packs of lessons that cover different abilities, including those tailored for both beginners and advanced learners. The app teaches you various words and phrases, and tests you to spell them out, speak them aloud, and fit them into sentences. You can also download lessons to work through them while you're offline.
Supported languages:
English, Spanish, French, German, Italian, Brazilian Portuguese, Russian, Turkish, Polish, Indonesian, Dutch, Danish, Swedish, and Norwegian
Busuu (Free & Paid)
Busuu is a social network for learning languages. This app helps connect travellers to a growing community of native speakers. Because of this, each user can learn different languages from its "mother tongue."
The app has similar features to Duolingo in terms of its gamified, visual approach to learning, where topics are connected to specific tasks with a mini-travel course. It provides basic flashcards, along with grammar, writing, dialogue, and pronunciation exercises. The quizzes and vocabulary games are rather fun for testing your knowledge.
You can even chat with native speakers, have them correct your text or earn points by correcting other learners. There's an offline mode, too, so you can download lessons and study without an internet connection.
Supported languages:
Spanish, English, German, French, Italian, Portuguese, Turkish, Arabic, Polish, Russian, Chinese, and Japanese.
Memrise (Free)
Memrise is a robust tool in helping you learn a large number of words in a short amount of time. It is unique because it revolves around memes. Yes! - It allows users to take on a learning method that associates vocabulary with memes.
The memes are made by Memrise's own community, which means you can create and add your own. As you earn, revise and create your own memes, you can advance your status in the Memrise hierarchy of users.
Courses are available in almost all languages, including invented ones that are created by its active community. It's a unique way to frame language lessons, and the bulk of the courses consist of memorizing specific words and phrases using memes.
Memrise primarily functions as a vocabulary builder, so you'll want to combine it with conversation and grammar lessons, if possible. Some of the mems are odd, too, but bizarre associations and images can be a very effective way to memorize things. You can sign up for the app via email, or use your Google or Facebook account, which grants you access to the wealth of community-created content.
Supported languages - French, Spanish, German, English, Chinese, Japanese, Korean, Turkish, Russian, Italian, Portuguese, and more than 100 other languages.
TripLingo (Free)
TripLingo is the ultimate app for international travellers because you can learn important phrases and translate phrases in an instant, as well as feel safe and savvy during their trip.
It includes an interactive phrasebook, culture notes, voice translator, and tip calculator. It even has its own safety tools — like emergency help numbers in foreign lands and local help.
Supported languages:
Castilian Spanish, French, German, Hebrew, Hindi, Italian, Japanese, Korean, Mandarin, Portuguese, Russian, Spanish, Thai, and +10 more.
Tandem (Free)
Tandem is geared toward conversations with native speakers. The idea is that you can help one another learn new languages via text, audio, and video chat. The app vets you and then helps you to find a partner who shares your interests. The aim is they teach you and you teach them.
Once you agree on a time to chat, you can pick particular topics that serve as conversation prompts. It's free if you can find a suitable exchange partner, which is easy for popular languages. You can also pay for a lesson with a professional tutor if need be.
To sign up, you'll need to use your Facebook or Google account. There are also checks to ensure that you're serious about learning. This means you might have to wait for your profile to be approved. If you're ready to move onto the next level with your language and want to speak to a native, then Tandem is for you.
Supported languages:
English, Spanish, French, German, Portuguese, Italian, Chinese, Japanese, Russian, and nearly 150 other languages.
Speak the lingo
We have to mention that while these apps are helpful they are by no means full proof and you still need to put in the effort with research and make sure you're communicating effectively. That said these apps should be able to get you through simple conversations fairly easily.
So now that you're fully equipped with your digital phrase book and translator you're all set to take your next trip, good luck and travel safely.
Contact us
If you want to know more about apps and mobile development or how it can be applied to your current business then feel free contact us here.
Sources: