In this current technological age, the popularity of the Smartphone has seen it become our first point of call for communicating and accessing information and the world around us. With the benefits of the internet coming in handy for everyday use, the need for affordable data prices has become a necessity for many South Africans.
South African's need for data has grown even though data policies have not always sided with the consumer. Data used to expire after certain periods until the ruling by ICASA. While research company Tariffic reported that in 2016 South Africa holds the position of second place for having the highest data contract prices in the world.
These issues have caused an outcry and lead to the movement of #DataMustFall and ICASA needing to implement new data regulations. This lead to a ruling in favour of the consumer through rollover data.
The new ruling gives South African consumers a little relief but First National Bank looks to take on the mantle and now offers their consumers free data rollover.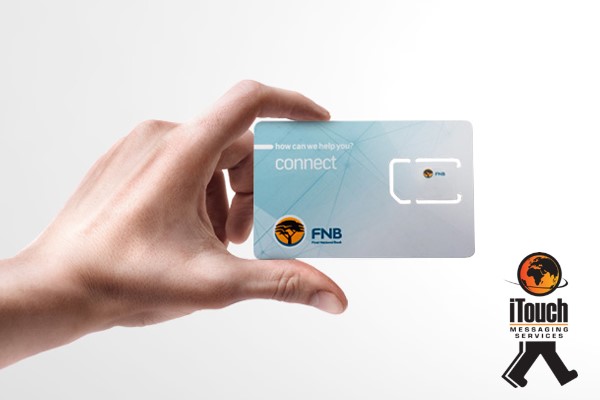 What is rollover data?
Rollover data allows you to automatically keep your unused data in your account until the end of the following month's billing cycle. When you use less data one month, you can use the data you carry over into the next month without paying more or losing the data you were left with from the previous billing cycle.
South Africa's fight for data benefits
In South Africa's fight combat for improved data services, they wanted to achieve three things: data bundle roll over, data transfer and to inform users, timely that they are reaching out-of-bundle data rates and use. The fight was particularly the latter because it has caused many consumers' airtime "disappearing" over the years.
These costly data prices and negative practices by mobile providers do not only affect those already paying the expensive prices; But also poor South Africans who can't afford it at all. These high prices limit the amount of access many South Africans have to the online world, its resources and opportunities it has to offer.
#DataMustFall petition was born and hosts over 40, 000 people as a way of taking action through signing and sharing it. The organisation's spokesperson, Heather Robertson, said:
"We hope that MTN and the other cell phone companies do their best to implement these regulations and put people before profits."
To find out more about how MTN has implemented data rollover changes, you can read more in our previous article here.
Why data rollover is so important?
Data rollover is important because it considers and accommodates the consumer and not the network. It gives the consumer value for their money and erases some of the limitations these costly rates and expiry dates have created.
The new regulations mean that South Africa's mobile operators are no longer allowed to automatically start billing subscribers' out-of-bundle tariffs when their data bundles have been depleted.
Secondly, these new rules indicated that networks need to present subscribers with the option to buy a new bundle, or agree to out-of-bundle billing – alongside usage depletion notifications (SMS's) as customers deplete their data bundles. With this ideal in mind, FNB has implemented these regulations as a benefit for their consumers.
What is FNB's offer?
FNB has unveiled its soon-to-be mobile offering under the FNB Connect. FNB Connect is an Internet service provider which functions as a business unit.
In alignment with ICASA's new regulations, FNB has declared that for its FNB Connect consumers, they will get the benefits of free data rollover and data transfer, as well as existing data depletion and out of bundle notifications.
Len Pienaar, FNB Connect CEO says,
"We are providing an option for a free roll over of data near the expiry date for use in the following month. Customers who are on FNB Connect can also transfer data to one another, which is a major benefit for households. This is part of FNB's efforts to help customers make their money go further by enabling them to monitor and control their monthly data spend."
With these benefits, consumers will receive depletion notifications when their data reaches 50%, 80% and 100%, enabling them to actively track and manage data usage. This is with the intent of promoting transparency as customers are requested to provide consent before being charged out of bundle data rates or to buy a new bundle.
Pienaar adds that
"We believe that the combination of free data rollover, data transfer, depletion notices and consent on out-of-bundle usage adds significant value to FNB customers.

Data and airtime form an important part of every household's monthly budget, therefore it's critical to empower customers to be in control of usage. As FNB, we are committed to continuing providing customers with value for money and being in-line with relevant legislation."
Thinking of the consumer
With data making the world go round, these new ICASA regulations have fully put the consumer first. Additionally, these data benefits provided by FNB Connect without resistance demonstrate that they are contenders follow networks need to look for.
Let us help you reach your customers
Let us deliver your message to your customers with our range of communication solutions. As experts on the African continent, we can devise the perfect communications strategy for your business. We're a trusted partner for many companies as our enterprise messaging, and value-added services offer our clients a robust, scalable solution with global reach.
To find out more about our services contact us here
Sources