For many exercises is one of those things that looks a lot worse than it is. Finding a reason to leave the couch and get active isn't as easy for some as it is for others. While we all know how important exercise is to remain fit and healthy the pleasures of modern life have made us lazy.
In a world of instant gratification, exercise doesn't fit the paradigm since it is always one of those things that pay off later, which makes that makes it hard to build a habit around. Sweatcoin aims to change that by providing users with daily instant rewards to keep them motivated.
A new start up based in the UK, Sweatcoin recently landed $5.7 million in a seed round of funding that will allow it to go global fairly soon. It is currently the number one app in the UK, ahead of even Facebook and YouTube, based on reports issued by the company.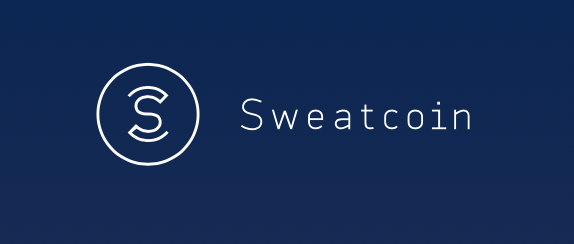 Sweatcoin aims to encourage a healthy lifestyle with a new rewards system
Pay with Sweat Equity
It's a concept that brings new meaning to the phrase "sweat equity." Getting off the coach and getting paid to exercise is a novel idea that can and will get peoples initial interest but keeping them motivated and rewarded is where Sweatcoin will need to be smart.
Many will get bored with earning coins however if large industries like gyms, health insurance firms and hospitals back the platform it could build a viable ecosystem.
What is Sweatcoin?
While Sweatcoin does have many of the characteristics of a cryptocurrency it cannot be fully considered as one. The currency's infrastructure does not make use of blockchain technology, and cannot be traded into fiat currencies in the same way as most digital currencies. All earnings, purchases and traders live in their centralised ecosystem.
However co-founder, Oleg Fomenko also divulged plans to develop an "open-source blockchain DLT technology that will allow Sweatcoin to be traded like any other major crypto- or fiat currency."
How does Sweatcoin work?
Once you've downloaded and installed the app on your mobile device it will track your steps and reward users with a native currency known as Sweatcoins. Using its 'Walk&Earn' feature, the app currently pays out at a rate of 0.95 Sweatcoins per 1,000 steps taken outdoors.
With the free version, users earn a maximum of 5 Sweatcoins per day, requiring around 5,000 steps to earn. Upgrading to higher tiers allows users to earn more Sweatcoins per day. The first tier costs 5 Sweatcoins per month and lets users earn 10 coins each day.
Sweatcoins are redeemable in the in-app store, which lets users purchase a variety of fitness-themed products and gadgets. The store also features continuously updated offers.
Those not interested in fitness equipment and gear can sometimes exchange their Sweatcoins for PayPal cash and Amazon gift cards in the store.
Alternatively, if you're not in it for the rewards you have the option to donate their earned coins to one of the company's supported charities.
How do I get Sweatcoin?
The app is available for Android and iOS devices hope to incentivize users to exercise in exchange for digital currency. For more on Sweatcoin check out their official website here
Contact us
If you want to know more about how mobile marketing or app development and how that can be applied to your business, feel free to contact us here