With businesses needing to advance with the preferences of their consumers, the age-old buy and sell exchange is no longer enough. This exchange known as Commerce sees the exchange of goods or services for money or in kind, usually on a scale large enough that it requires transportation from place to place, has been very successful.
However, consumers are looking for a more personalised experience, which they feel caters to their needs. It is with this that a new revolution of commerce has arisen, known as conversational commerce.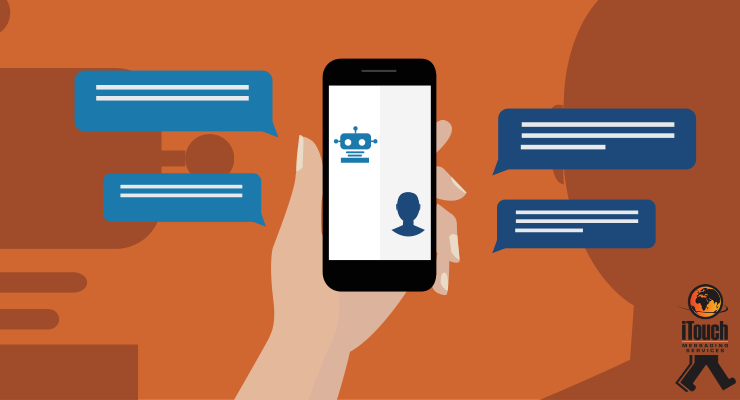 What is conversational commerce?
Conversational commerce is a term coined by Uber's Chris Messina in a 2015 piece published on Medium and according to chatbotsmagazine.com, conversational commerce is:
"an automated technology, powered by rules and sometimes artificial intelligence, that enables online shoppers and brands to interact with one another via chat and voice interfaces."
Conversational commerce will enable consumers to chat with company representatives, get customer support, ask questions, get personalised recommendations, read reviews, and click to purchase all from within messaging apps.
Additionally, businesses can use chatbots to automate customer service messages. As well as enabling consumers to buy from them without ever leaving the messaging app they are using. Now companies can send order confirmations via Facebook Messenger, as well as shipping and delivery notifications. Using chatbots, businesses can resolve customer service issues, provide recommendations, create wishlists, and interact with buyers in real-time.
Elman, the VP Product at Robinhood and Venture Partner at Greylock, provides more insight by stating:
"It seems pretty obvious now that the first inclination of most people when they want to talk to a friend or a family member is to text them. It's crazy this hasn't come to businesses yet. The first businesses that are able to fully embrace this and be as responsive and communicative as a friend will be able to drive significant new relationships with their customers and ultimately increased business. This isn't a matter of if, just when. The technology is coming along fast."
Igor Mikhalev, the author of dataconomy.com, echoes this sentiment by adding that:
"Conversational commerce is a paradigm shift in marketing. It nimbly moves us from selling to helping, from transacting to building a relationship, and from an often-annoying monologue to constructive dialogue. Humans prefer expressing what they feel and desire in their natural language, so conversational commerce technology allows brands to converse with customers in their platform of choice, and therefore takes channel expressiveness, relevancy and personalisation to the next level."
What does this mean for consumers?
Chat companies are now affiliating with brands to make it easier for customers to buy from them. Amazon's Echo – a voice-activated tool – for example has partnered with Capital One so that the bank's customers can inquire about their balance, make a payment, or check recent transactions, all through Echo.
Not only is conversational commerce simpler for consumers who, thanks to messaging apps, no longer need to move back and forth between text conversations and websites to gather information and make purchases, but it's also a step closer to the care you might get from a sales associate in the store. When ordering from a website, you can read reviews to get a sense of whether a product will work for you, but by using the chatbot you can ask for help comparing your options as you would receive in-store.
This reduces the steps required, and the number of information sources consumers need to turn to, which shortens the distance between prospect and purchase and creates an all-around better shopping experience.
Why is it better than eCommerce?
With E-commerce being one of the most customer-facing industries through which direct personal experiences and social conversations define brand value. Additionally, with customers spending more and more time on the browser, messaging apps, and social media, e-commerce sales continue to swell.
E-commerce is an extremely competitive industry, with the ultimate aim of offering the finest shopping experience. This goal sees aggressive marketing through social media campaigns, direct text messages, and promotional emails within the e-commerce landscape.
According to a report by Gartner, by 2020 more than 85% of customer interactions will be managed by AI without human involvement. With these statistics, by businesses leveraging AI and a voice-based or hybrid conversational commerce, chatbot applications can transform customer service, improve conversions, make relevant references and offer a grander shopping experience.
Using conversational commerce as a marketing tool
Conversational commerce has created a reputation for itself, in that it improves customer experience by interacting directly with the customer at their convenience. This interaction equals great customer experience, which equals higher brand perception.
Additionally, Chatbots can also make push notifications based on the conversation — a more personal and effective method when compared to bombarding the customer with irrelevant texts.
Lastly, chatbots help the shopper walk the path to sales conversion and ensure more conversions and sales.
Starting the conversation
To quote, Pommie Lutchman, CEO at South African customer experience solutions provider, Ocular Technologies.
"This is why the future of conversational commerce is so bright, why the trend is a reality and why it's creating a fundamental shift in how we communicate with business."
With these thoughts, this new revolution of shopping and consumer engagement puts the consumer first while benefitting the consumers. With such practices, let the conversation begin!
Let us help you reach your customers
Let us deliver your message to your customers with our range of communication solutions. As experts on the African continent, we can devise the perfect communications strategy for your business. We're a trusted partner for many companies as our enterprise messaging, and value-added services offer our clients a robust, scalable solution with global reach.
To find out more about our services contact us here
Sources