In this digital age, the advantage and use for artificial intelligence increase day by day. With universal apps such as WhatsApp and Skype engaging its user through virtual chatbots, the technological imitation of human conversations is slowly becoming a helpful tool for customer service.
With stats forecasting that by 2020, over 85% will be engaged with through technology and without human interaction. Chatbots are set to increase in popularity with its time-saving benefits through its automated customer support. Additionally, chatbots ability to gather information about users for improved marketing and customer services sees it grow and become a favoured tool for customer engagement.
While chatbots have its limitation and thus cannot replace some of the humanistic aspects of customer service, RICA has realised its potential. With this, they are launching their own chatbots service soon in South Africa.
Let's discover what this development entails.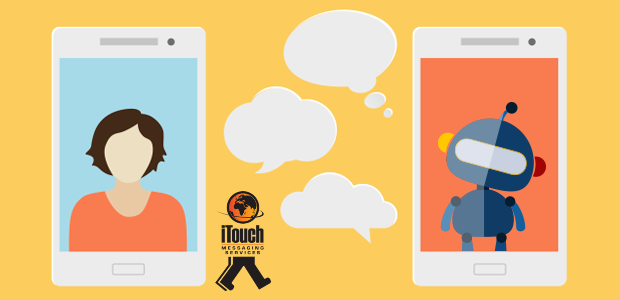 Rica bots are coming to South Africa
What are chatbots?
According to Oxford Dictionaries, A chatbot is a computer program designed to simulate a conversation with human users, especially over the Internet.
The purpose of a chatbot is to assist by communicating through text messages. It is seen as virtual companion aiding in customer service, which integrates into companies' websites, applications or instant messengers. Additionally, it helps entrepreneurs build a better rapport with their customers because of its automated system of communication with users.
What is RICA?
"RICA" is known as the Regulation of Interception of Communications and Provision of Communication-Related Information Act 70 of 2002. This legislature was instated to combat the rise in organised criminal activity triggered by sophisticated communication technology such as mobile telephones, satellite communications, email and other computer-related communications.
Candidate Attorney at Adams & Adams, Erica Mashida surmises that:
"RICA regulates all matters relating to interception and monitoring of direct and indirect communications. Should any persons decide to venture into any business that falls within the scope of RICA, compliance with RICA becomes of utmost importance, in order to assist in achieving the objects of RICA."
This Act seeks to fight, which include, amongst others, high treason, sedition, fraud and money laundering. Additionally, it enforces duties on a telecommunication service provider ("TSP") and electronic communication service provider ("ECSP") to acquire and retain specific information from their customers.
Who is FinChatBot?
FinChatBot, a Johannesburg-based chatbot provider was launched in 2016 by Antoine Paillusseau and Romain Diaz, which develops chatbots that help financial service providers to acquire and retain customers through artificial intelligence-powered conversations. With clients such as 1st for Women, Hollard, Telesure and 1Life Insurance, FinChatBot is becoming the launching base for chatbots customer service.
FinChatBot recently secured funding of $500 000 (R7 million) from local venture capital firm Kalon Venture Partners and Mauritius-based Compass last year, allowing them to expand beyond their financial sector focus and branching into the telco space.
This has resulted in a new partnership between FinChatBot and RICA. This new venture means that RICA customers will be able to complete their Regulation of Interception of Communications and Provision of Communication-Related Information Act (RICA) registration via chatbots.
Why RICA via Chatbots?
Paillusseau highlights that
"Operators will be able to increase their conversion rates, reduce operational costs and gather more data about customers, which can be used for product innovation and customer retention, reaping the same benefits as our financial services clients."

"While we try not to oversell the technology, up to 80% of queries that come through the contact centre can be answered by a chatbot. It lowers the drop-off rate traditionally experienced by customers who engage with a call centre."
The reason for this new avenue of customer service is the advantage of chatbots to attain a new wave of clientele through its automated chat conversation over other communication channels.
Likewise, chatbots are less time consuming, due to its 6 minute average over sale consultants 45-minute average to secure a sale to a potential client.
However, it is important to note as Paillusseau points out that the adoption of chatbots is still in the early stages. Additionally, while consumers are favouring chatbots, the more complex and specific queries are likely always to be handled by human consultants.
How will consumers benefit?
With these RICA Chatbots will be able to register from the comfort of their home. FinChatBot is developing the software which will allow customers the ability to take a picture of their ID or passport, have it verified against the system and complete the RICA procedure online. Additionally, consumers will be able to get their new SIM cards delivered within 24 hours of registration.
Moreover, the RICA chatbots will be installed on the telcos' Web sites and added chatbots meant for answering basic queries would be executed across various social media platforms, such as Facebook and WhatsApp.
"There's been a lot of demand for our services in the telco space. We are looking at entering proof-of-concept mode soon and we believe we will go live with the chatbots in the next six months,"
Says Paillusseau.
Improving customer service one chatbot at a time
The time has come where we can no longer underestimate the power and usefulness of chatbots. Chatbots are becoming tools that engage with consumers, increase revenue and productivity beneficially. With such benefits, customer services will never be the same, but only improve with tools such as chatbots leading the way.
Let us help you reach your customers
Let us deliver your message to your customers with our range of communication solutions. As experts on the African continent, we can devise the perfect communications strategy for your business. We're a trusted partner for many companies as our enterprise messaging, and value-added services offer our clients a robust, scalable solution with global reach.
To find out more about our services contact us here
Sources: