WASPA (the Wireless Application Service Providers Association) has revised its Code of Conduct aimed to protect users from SMS or mobile SPAM. As we all know, even with spam filters some messages are still able to sneak through and take up space and time.
Let us look at who WASPA are, its Code of Conduct and how they can protect consumers against spam.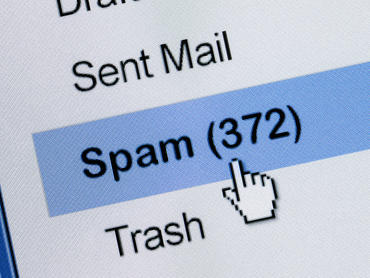 Image credits - Devon Yu, Getty Images
Who is WASPA?
In 2004, the Wireless Application Service Providers' Association (WASPA) was formed as a self-regulatory body with a mandate to represent and regulate its voluntary members, who provide mobile-based Value-Added Services (VAS), otherwise known as WASPs.
The membership of an industry body with a recognised Code of Conduct has been made compulsory by Telkom Mobile, Cell C, MTN and Vodacom for all WASPs.
Complaints are handled by an independent secretariat who process complaints using a mandated civil procedure policy, while some 13 independent ICT lawyers and a 3-person appeals panel of ICT lawyers adjudicate the complaints lodged with the secretariat. An emergency panel of three WASPA adjudicators may sit to shut down offending services, pending a formal adjudication, where there is evidence of immediate and ongoing consumer harm.
WASPA is a prominent member of the International Audiotext Regulators Association and also has a compliance department who check advertising, and test services on a daily basis, for compliance with its Code of Conduct.
Due to this, WASPA has updated the Code of Conduct to protect users from SPAM. Let's delve into what Spam is.
SPAM?
Spam is any kind of unwanted, unsolicited digital communication, often an email, that gets sent out in bulk. Internet service providers (ISP) carry and store the data and when hackers can't steal data bandwidth from the ISPs, they steal it from individual users, hacking computers and subjecting them in a zombie botnet.
However, SMS spam is any unwanted or unsolicited text messages sent indiscriminately to your phone, in most cases for commercial objectives. It is either sent as a simple text message, a link to a number that you have to call/text, a link to a website for more information or a link to a website to download an application.
Spam can be harmful and cause damage to any person or businesses' reputation. Truecaller Insights report found that in 2019, South Africans were receiving an average of 114 spam SMS's every month and on average 4 spam SMS's daily. This is why the revision of WASPA's Code of Conduct to include SMS or mobile spam is vital, as it sees the importance of regulating this practice for the betterment of the consumer.
WASPA's Code of Conduct
In 2005, WASPA's Code of Conduct and Advertising rules were established and executed. It has developed a complaints handling process, to enforce these rules, that is totally independent of the WASPA Board. Anyone may lodge a complaint and each complainant is given a reference number.
All traffic towards South Africa needs to abide by the latest Code of Conduct. Failure to comply with this Code of Conduct may result in fine/penalties that will be issued in line with regulations to the responsible party.
Also, if you wish to lodge a complaint with WASPA in response to an alleged breach of the Code, please refer to the consumer support page.
Sources