This year has hardly begun but has brought very exciting news for iTouch Messaging services.
Our directors have wasted no time in 2017, kicking it off with helping launch the MEF Future of Messaging Guide and will also be attending the Mobile World Conference in Barcelona this month
However, another big piece of news we're excited to announce is that our very own Waheed Adam will be standing for a position on the EMEA board of MEF while at the Mobile Word Conference in Barcelona.
Here is a bit about Waheed and what he would like to achieve if appointed to the board this year.
Name: Waheed Adam
Business: Prime Group of Companies / iTouch Messaging Services
Industry: Mobile Technology
Founder / Shareholder
Title: Group Chief Executive
Member of the MEF Africa Steering Committee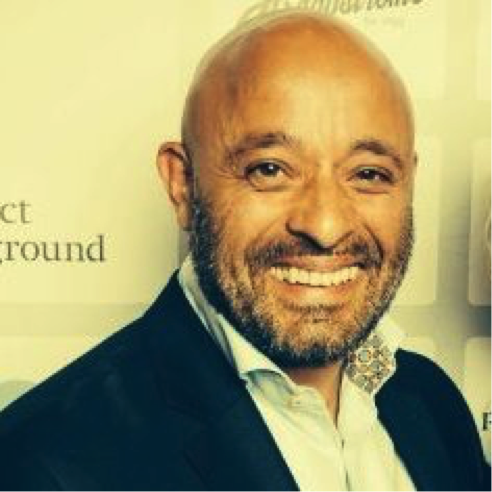 More about Waheed
Waheed Adam is a serial entrepreneur who started his career as an activist fighting discrimination in Apartheid South Africa at the age of 22. He lives by the motto "through tragedy comes opportunity" and launched his first company 'the Prime Group' in 1988. Today, the Group comprises businesses in multiple sectors with a core focus on mobile.
In 2005, Waheed served as co-founder of iTouch Nigeria, one of the first international VAS companies to set up local presence. In the absence of a MEF Guide to doing business in Nigeria, many a hard lesson was learnt and turning the business into a success was no mean feat.
His lead the growth of iTouch
In 2009, the Group also acquired the iTouch SA B2B business and has become a major global player in Messaging, in particular across Africa. iTouch has plans to be on the ground across 10 new African territories by July 2017.
Since 2016, Waheed has been a strong champion for MEF within the Messaging Initiative and on the Africa steer co - contributing to the market facilitation guide for Nigeria; hosting MEF's Messaging meeting during Africacom and introducing the MEF Executive to a number of operator prospects.
Waheeds' vision for messaging
If elected, Waheed will focus efforts on engaging MNOs across Africa to tackle Fraud via MEF's critical Messaging Initiative. He also would like to leverage i-Touch's pan Africa agenda to strengthen MEF's presence and value-add across the Continent.
Contact us
Press release issued by Waheed Adam, Group Chief Executive, Prime Group
Contact Us here