As you may already know, we are experiencing a digital revolution – correction, a mobile revolution. With online shopping giving consumers the ability to complete a purchase with just a few taps on their mobile device, mCommerce is spreading like wildfire.
Also, with 90% of the world's population can connect to the internet using a 3G network or higher, the ever-increasing number of mobile users and services like Google Pay and Apple Pay, digital shoppers have widely embraced mobile commerce.
Additionally, with the prediction is that by 2021, M-commerce sales will account for more than half of all e-commerce sales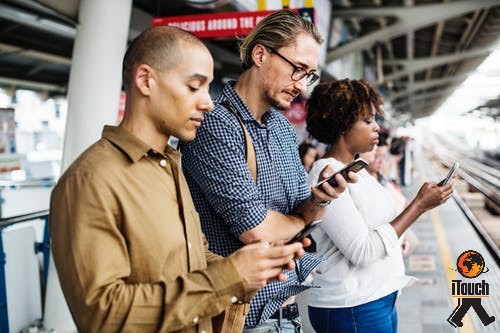 What is mCommerce?
M-commerce (mobile commerce) is the buying and selling of goods and services through wireless handheld devices such as smartphones and tablets. As a form of e-commerce, m-commerce enables users to access online shopping platforms without needing to use a desktop computer. Examples of m-commerce include in-app purchasing, mobile banking, virtual marketplace apps like the Amazon mobile app or a digital wallet such as Apple Pay, Android Pay and Samsung Pay.
Also, mobile commerce has massive potential from retailers' point of view, as it empowers them to reach their audience anytime and anywhere. With content delivery over wireless devices has become faster, more secure and scalable.
How does it work?
With most m-commerce enabled platforms, the mobile device is connected to a wireless network that can be used to conduct online product purchases. For those in charge of developing an m-commerce application, important KPIs to monitor include
The total mobile traffic
The total amount of traffic on the application
Average order value
The value of orders over time.
Likewise, tracking the mobile add to cart rate will help developers see if users are becoming customers.
Why is mCommerce booming globally?
With E-wallets in particular favoured when purchasing via mobile – worldwide – the increase of mCommerce is no surprise. The rapid growth of this medium is driven by increased smartphone ownership, faster mobile networks and consumers continually looking for a more seamless payment experience.
Additionally, some benefits of mCommerce are:
Added customer retention by being more easily accessible.
More convenience for customers in comparing prices, reading reviews and making purchases without the need of a desktop computer.
Wider variety of products and services.
Automates a businesses' point of customer contact and sales.
How is mCommerce fairing in SA?
World Wide Worx MD Arthur Goldstuck, has done substantial research into the local m-commerce market, has identified the failure to treat SA as unique in its own right - in every way, including culturally, financially, socially and politically.
Managing Executive for Mobile Commerce at Vodacom; Herman Singh (former head of Standard Bank's Beyond Payments division) attributes this scenario to the fact that SA is typified by "proprietary closed-loop systems", in that all mobile wallets are closed.
Singh states the time has come for all three players - banks, telcos and retailers - to start playing ball and co-operate on the development of m-commerce in SA, which he sees as being in its fledgeling phase in a three-tier process of "crawl, walk and run".
Singh states that we are currently at the crawl phase, with 99% of mobile transfers being voucher-based. However, the estimation is that only R20 billion in vouchers are generated and redeemed each year.
The "walk" phase will be when a wallet will enable and absorb the voucher system so that the voucher will be dematerialised into the wallet. Singh believes this could be worth over R500 billion each year.
Lastly, the third and final phase will probably take 10 years and will be "true m-commerce".
"We will be able to use our phones on the high street to pay for physical goods, but also to access wallets and browse and make payments via the Internet. It will work everywhere." Singh adds.
While it may seem that South Africa is lagging behind in the mCommerce revolution, recent stats have revealed we are closer than we think.
PayPal recently released research revealed South Africans spent R37.1 billion shopping online in 2016, an increase of nearly 30% from the previous year. This suggests that online shopping is on the rise in South Africa.
According to Efi Dahan, General Manager of PayPal for Russia, Middle East, and Africa adds that
"eCommerce is taking off much faster than it did twenty years ago thanks to technology, smartphone penetration, and greater connectivity.

Additionally, their survey found that 3 of the 7 most used mobile apps relate to e-commerce and shows that South Africans want to shop online via their mobile devices,"
Dahan points out that
"85% of South African online shoppers use their mobile devices for payment transactions and the number is growing. 46% of consumers also stated that because of the convenience of using their mobile device for online shopping, they tend to make more purchases.

eCommerce has the potential to connect consumers to the digital global economy. The data showcases a huge opportunity for South African businesses to reap rewards and grow their businesses if they embrace mobile eCommerce and provide convenience consumers all over the world crave."
How South African brands can do to improve mobile sales?
While SA still has some hurdles to face regarding efficiently using mCommerce, here are two practices to remember that can improve your mobile sales and brand.
The fewer clicks, the better
To tap into e-commerce stores, brand owners need solid, well-planned and well-executed e-commerce offerings. This means websites that are easy to navigate with products that are appropriately categorised and priced. Preferably, consumers should only have to click three times to find the exact product they're looking for. Any longer, and they will check out of the site.
A consistent brand experience
It's important to remember that consumers are not only engaging brands in the online store; they're connecting with them on all media platforms and channels where those brands are active. Because of this omnichannel engagement, brand owners must strive to create a consistent brand experience for consumers.
That means that, whether a brand's customers are on Twitter, Facebook, Instagram, its e-commerce site or standing in the store, the spirit of the customer experience should be the same.
Keeping these in mind, you will not be left behind in this mobile progression that is advancing the way people are using mobile!
Let us help you reach your customers
Let us deliver your message to your customers with our range of communication solutions. As experts on the African continent, we can devise the perfect communications strategy for your business. We're a trusted partner for many companies as our enterprise messaging, and value-added services offer our clients a robust, scalable solution with global reach.
To find out more about our services contact us here
Sources